McMaster to sign Scarborough charter to combat racism and promote inclusion 
---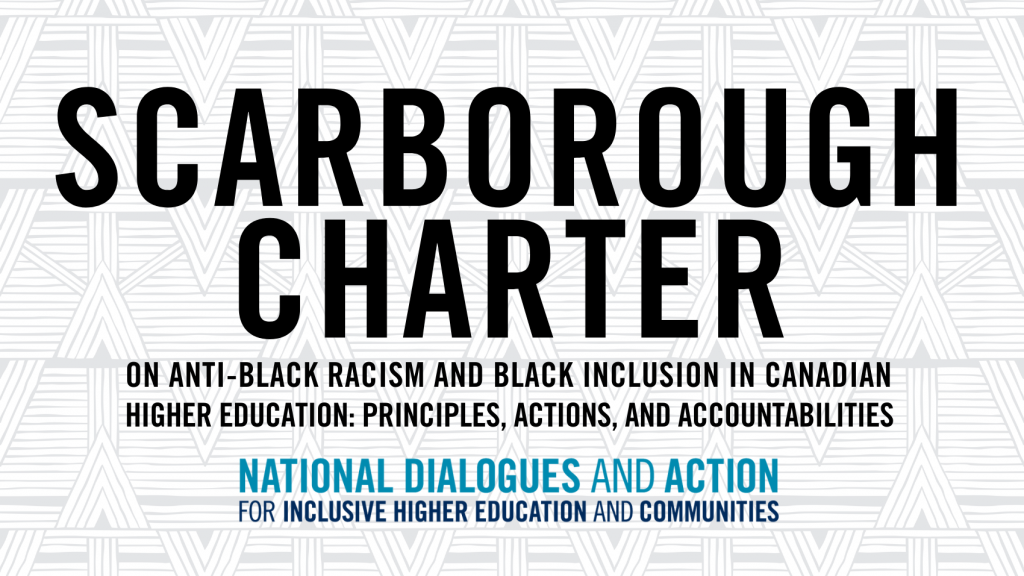 This week, McMaster joins 39 other Canadian universities and colleges in signing a national plan that offers a framework to redress anti-Black racism and foster Black inclusion in postsecondary institutions across Canada.
The Scarborough Charter on Anti-Black Racism and Black Inclusion in Canadian Higher Education: Principles, Actions and Accountability follows through on a promise Canadian postsecondary leaders made in 2020, "to move from rhetoric to meaningful action in addressing anti-Black racism and to promote Black inclusion," said Wisdom Tettey, University of Toronto Vice-President and Principal of U of T Scarborough.
The charter, created over months of collaboration, feedback from students, faculty, staff, senior leadership, and community organizations and leaders, identifies key barriers to inclusion, recommends concrete actions that will address systemic racism and includes accountability measures for institutions.
The charter will be launched and signed Thursday Nov. 18 at 3 p.m. ET. The event will include remarks, comments from partner institutions, a panel discussion, and a Q & A segment with audience members.
Click here to learn more and register for the Scarborough Charter launch.