McMaster seeking input for institutional strategy on research data management
---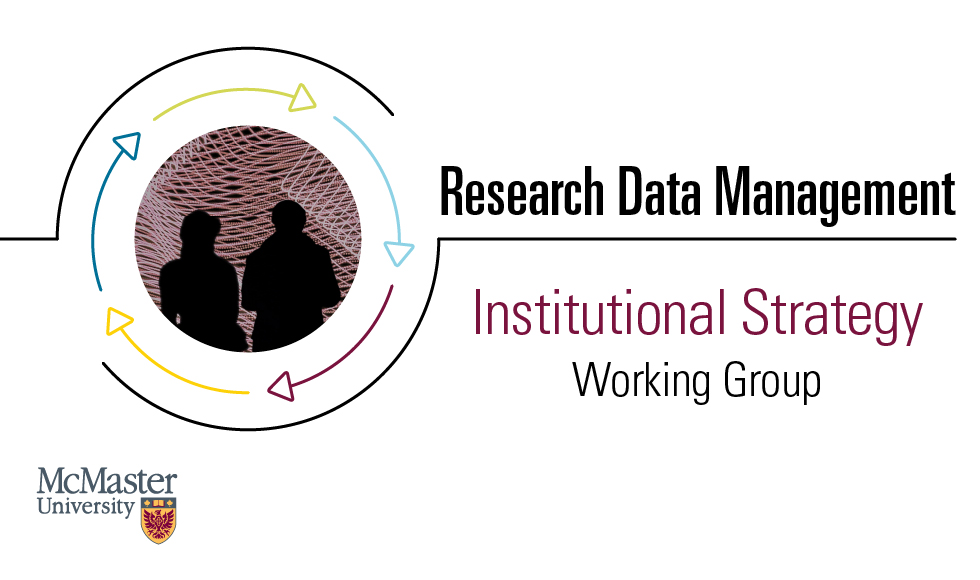 By: Tina Depko and Lori Dillon
A working group with pan-University representation has started laying the groundwork for an institutional strategy on research data management (RDM) at McMaster University.
RDM is the active organization and maintenance of data throughout its life cycle — from study design and planning, to collection and interpretation, to dissemination, long-term preservation, and reuse.
While RDM doesn't make headlines here at McMaster, we would have few research stories to share without it.
McMaster's related institutional strategy will outline how the University will provide its researchers with an environment that enables and supports best practices in RDM and ensures that McMaster researchers are prepared to meet the requirements of the Tri-Agency Research Data Management Policy, which was released earlier this year.
"Research data management is an essential part of research excellence," said Jay Brodeur, chair of the working group and associate director of digital scholarship services at McMaster University Library.
"At its core, the strategy is a comprehensive plan to ensure we support our researchers and adhere to best practices around research data management on an ongoing basis. Developing this strategy provides an opportunity to understand current services and support, identify present and impending gaps with respect to research at McMaster, and develop a plan to meet the evolving needs of our research community."
Among the preparatory initiatives from the working group is a short RDM needs survey to be completed by those involved in conducting research – from graduate students to senior principal investigators – across all faculties. The survey is now available with a closing date of Dec. 17, 2021.
The need for an institutional strategy is one pillar of the Tri-Agency Research Data Management Policy, produced by the Canadian Institutes of Health Research (CIHR), the Natural Sciences and Engineering Research Council of Canada (NSERC), and the Social Sciences and Humanities Research Council of Canada (SSHRC).
Research institutions impacted by the policy need to post their RDM strategies and notify the agencies when they have been completed by March 2023.
McMaster's working group anticipates having a draft strategy document – based on survey results and campus-wide consultation – ready for review in 2022.
Karen Mossman, McMaster's vice-president, research, says effective research data management is at the crux of the University's research enterprise.
"I want to thank our research community for taking the time to complete the survey and the working group for dedicating both time and talent to drafting our institutional strategy," she said. "McMaster strives to ensure that its research makes good use of public funds, is performed ethically, produces experiments and studies that are replicable, and research results that are as accessible as possible."
To learn more about RDM at McMaster, visit rdm.mcmaster.ca.
Helpful links
What You Need to Know About the Tri-Agency Research Data Management Policy 
Dec. 13, 2021 at 11 a.m.
Are you a researcher who has received a Tri-Agency (CIHR, NSERC, or SSHRC) grant? Do you plan to apply for a Tri-Agency grant in the future? Join this session to learn more about the new Tri-Agency Research Data Management Policy, what it means for you as a researcher, and the services McMaster provides to help you meet the new requirements. This session will be recorded and made available openly.
https://library.mcmaster.ca/what-you-need-know-about-tri-agency-research-data-management-policy
McMaster RDM IS survey
https://u.mcmaster.ca/rdm-survey
Research Data Management Services at McMaster
Tri-Agency Research Data Management Policy