Library hiring student ambassadors, other student positions
---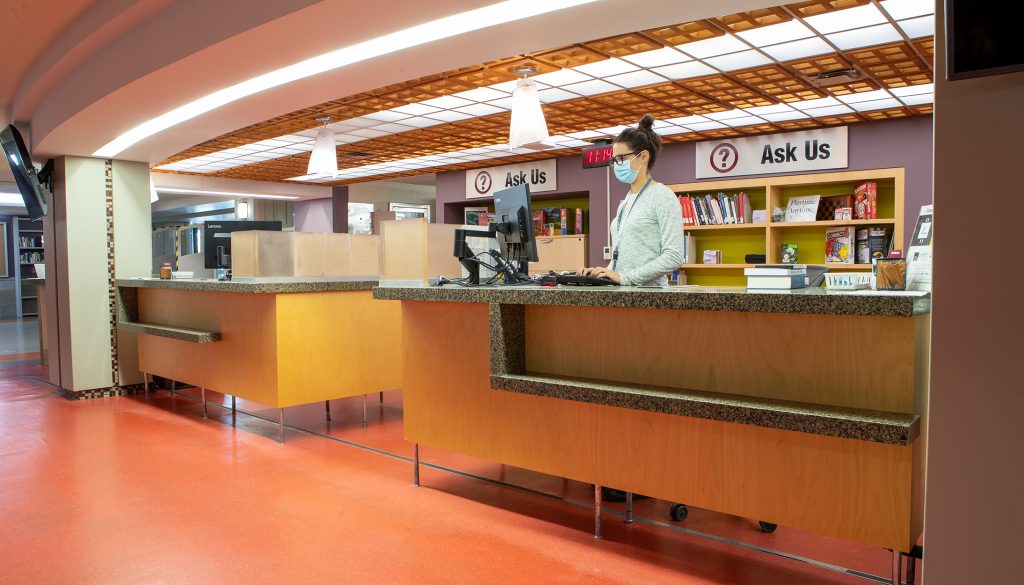 If you are a McMaster University student looking for meaningful employment for the 2021-22 academic year, you will want to consider working at McMaster University Library.
The library is hiring a number of student positions, all of which will be posted on Aug. 10 on Mosaic, through McMaster's student work program.
"Our students are an important part of our staff team and become part of the library family," said Chris Nicol, human resources manager for the library. "We have a long tradition of students continuing to work with us through the completion of their studies."
New for the 2021-22 academic year is two library assistant student roles that will serve as ambassadors to support students in connecting with the many services and spaces of the library.
"Libraries are full of information, but they can be overwhelming to students to navigate," said Ariel Stables-Kennedy, first year experience librarian at McMaster University Library.
"We are hoping that these new library ambassadors can connect with students in a variety of ways to immerse them in everything McMaster University Library has to offer."
The library ambassadors will, under supervision, assist with the planning, organization and implementation of various projects and events with the goal of engaging the student community.
"Libraries sometimes get an undeserved reputation as being boring," said Stables-Kennedy. "We have wonderful, quiet spaces, but the vast majority of our spaces are filled with life. Working at the library is serious fun."
The library will be hiring an additional number of library assistant student positions in the areas of:
Maps, Data, GIS / Sherman Centre
Research Collections
Digitization
Collections
Campus Classroom Technologies
Thode Services
Thode Makerspace
Mills Services, Learning Commons Desk
Library Accessibility Services
Lyons New Media Centre
McMaster Experts
McMaster University Library includes Mills Memorial Library, H.G. Thode Library and Innis Library. Innis is closed for construction, with resources available in the interim at Mills and on the library's website.
To view the postings, log in to Mosaic, click on Career Opportunities, and then Student Work Program.
To learn more about McMaster University Library, click here.