IT recognized at CAUBO for Services Review project
---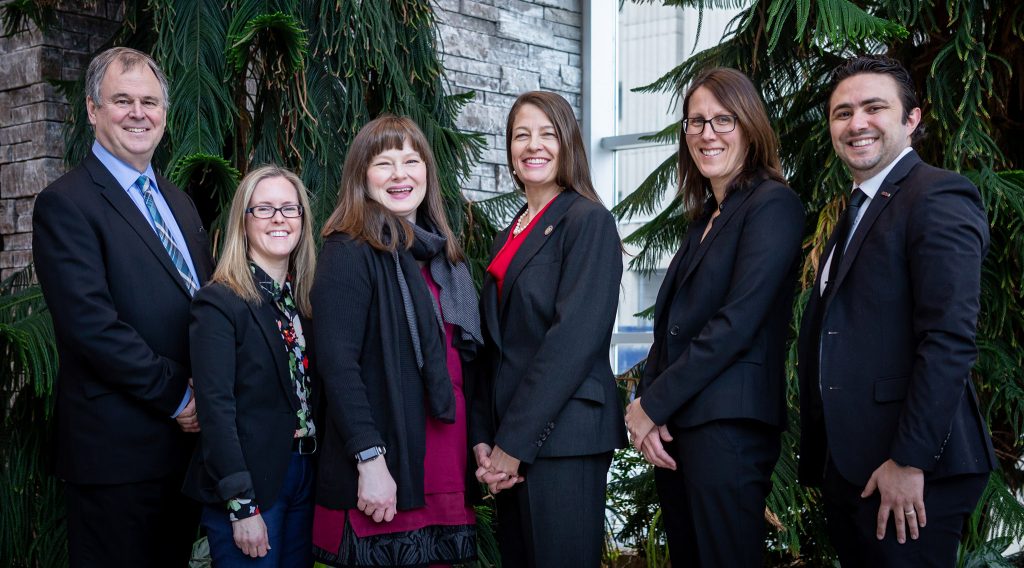 Congratulations to the McMaster IT Services Review project team who received second prize in the 2018 Canadian Association of University Business Officers (CAUBO) Quality and Productivity (Q&P) Awards Program. The award was in recognition of the IT Services Review, a comprehensive, transparent, and collaborative review to develop recommendations to improve the institution's culture and environment.
The award recognizes McMaster's approach to the IT Services Review and on-going implementation of an IT Governance structure to align key IT projects to students, faculty and staff. Outcomes from the resulting process include the increased funding for critical network structure, and the implementation of a campus-wide Microsoft Campus License agreement, which will translate to more than $1 million in savings to McMaster students, who can download this software at no cost.
The award was presented at the CAUBO 2018 Annual Conference at Simon Fraser University in BC on Monday, June 11, 2018. Roger Couldrey, Vice-President (Administration) and Project Sponsor, and Kathy Denney, Project Manager, accepted the award on behalf of the University.
The CAUBO Quality and Productivity (Q&P) Awards are the Oscars of best practices in higher education, highlighting institutions' innovative and new ideas.