Fraudulent emails targeting McMaster
---
The McMaster IT Security Services team has received numerous reports of malicious messages purporting to come from the university.
The reported emails contain a .html attachment that, when opened, will direct recipients to a fraudulent signin page set up with the intention of harvesting credentials.
Be on the lookout for an email with the following elements: 
The malicious email has the subject line "McMaster University"
The sender is "Admin Help Desk"<webmaster@mcmaster.ca>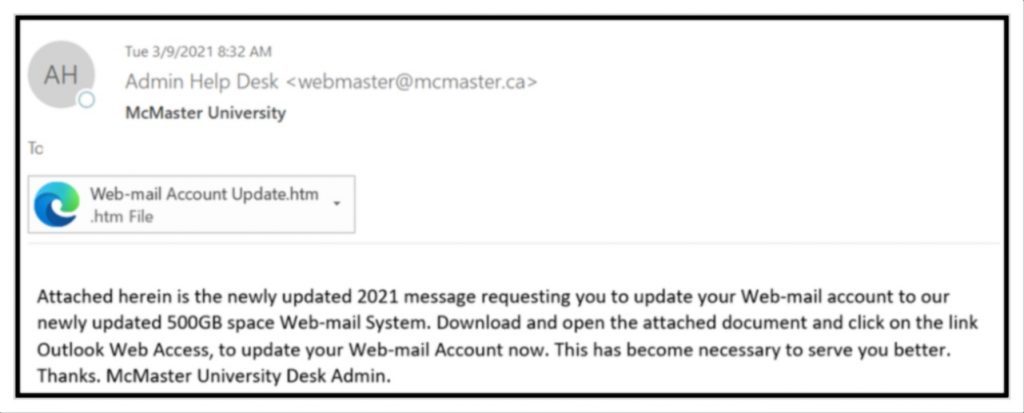 If you received this message, please delete it right away. 
Please change your password immediately if you entered your login credentials and run a malware scan of your system if you are concerned it may be infected.
Please contact the Service Desk for assistance.
You can also contact McMaster IT Security Services for more information about this and other internet threats: