Finance's own Karen McGlynn honoured with inaugural provincial award
---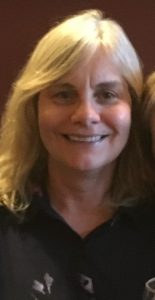 McMaster's Karen McGlynn, senior manager, Accounting and Financial Reporting is the inaugural recipient of the Distinguished Service Award from the Council of Ontario Finance Officers (COFO).
COFO recognizes and celebrates the achievements of administrators at member institutions through its acknowledgement awards. This year a new award was introduced to identify and encourage individual excellence in the administration of higher education in Ontario, to identify role models for the profession, and to contribute towards a positive perception of the profession.
Karen has been with McMaster for 17 years and is a regular attendee and participant at the annual COFO conference. In her role she chairs several university-wide year-end meetings, is responsible for the management of the university's 2,200 trust funds and is a regular presenter at orientation trainings. She has been an active member of the COFO Financial Reporting Committee for many years and is currently the Chair of that Committee.
"The inaugural winner of any award sets the standard for future award recipients. The Committee deliberated the nominations and unanimously agreed on this decision," says Pierre Piché, controller and director of Financial Services at the University of Toronto, who presented Karen with the award.
"I'm thrilled Karen was recognized for her many contributions to McMaster and the industry," says Dee Henne, assistant vice-president, administration, and chief financial officer. "It's great to see her work showcased and highlights the important role she plays within the financial affairs team and supporting our University and sector more broadly."
The COFO Distinguished Service Award is an individual award to recognize exemplary service and contributions to a university and/or the Ontario higher education sector.
Criteria for this award included length of service and contributions to a university and higher education, the COFO group, influence and integrity above their position, and a minimum of three letters of support from colleagues across the sector.
Congratulations Karen.