Faculty of Humanities remembers David Paul Gagan, former dean and professor of history
---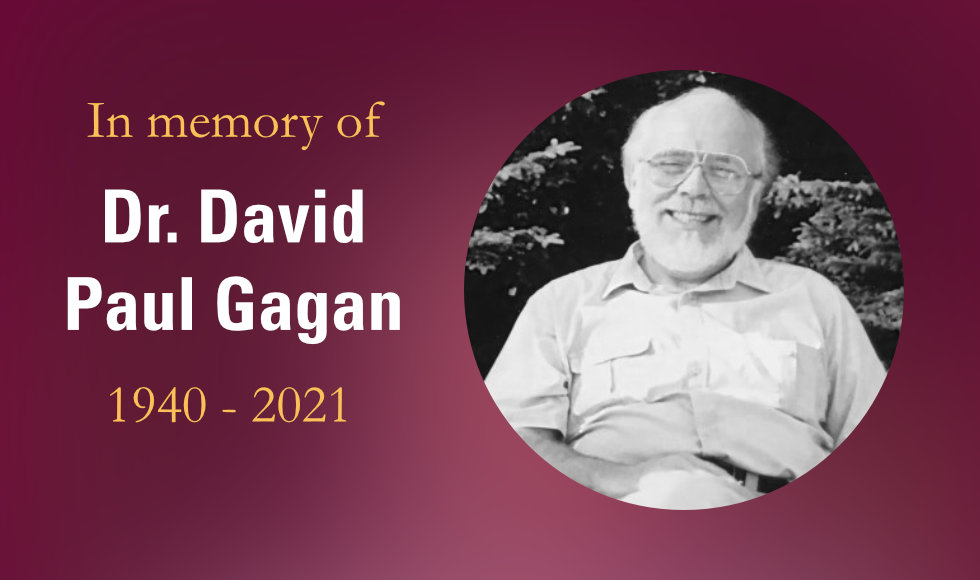 David Paul Gagan, a former professor of history and dean of the Faculty of Humanities, has died at his home in Burlington, Ontario at the age of 81.
Gagan, a social historian who held degrees from Western University and Duke University, joined McMaster's department of history in 1970 and stayed until 1992, during which he served 10 years as dean.
In addition to his time at McMaster, Gagan held faculty and administrative positions at the University of Calgary, the University of Winnipeg, and Simon Fraser University, from where he retired in 2004.
He was the author of four books, including For Patients of Moderate Means: A Social History of the Voluntary Public General Hospital in Canada, which he wrote with his wife, historian and McMaster history graduate Rosemary Gagan.
To see Gagan's complete obituary, go to the Globe and Mail website.