"You can't be what you can't see." — Girls in Science Day shines a light on women in science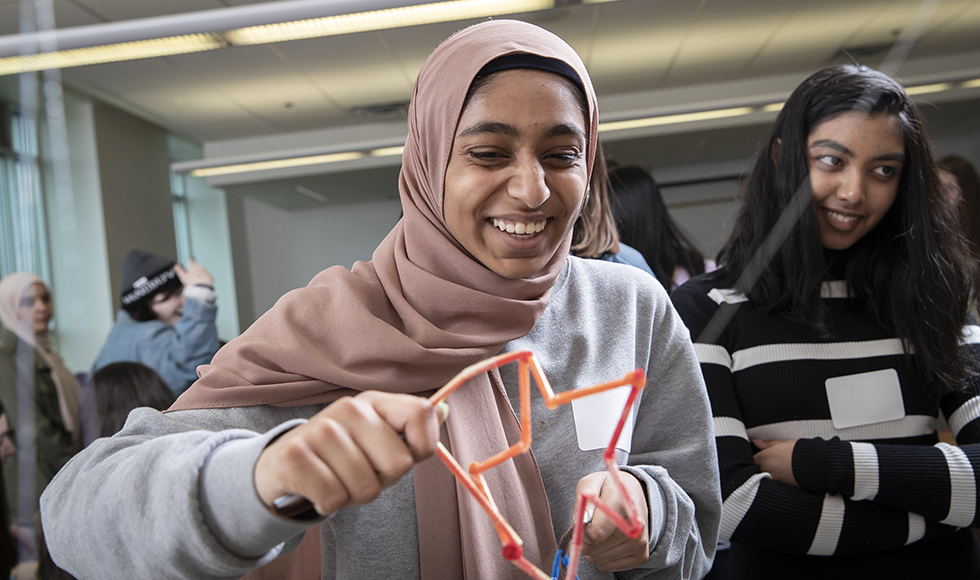 Students experiment with straws to create unique bubble moulds. Photo by JD Howell.
---
Can you build a square bubble or a seaworthy paper boat?
Girls in Science Day, which took place on April 26, brought together 105 female Grade 10 students from about 20 schools to spend the day on campus learning about science.
"Your path in life will not be linear," said Maureen MacDonald, Dean of Science, during her opening remarks to the students. "There will be detours, false starts, setbacks, serendipitous moments and side trips that lead to places unexpected and remarkable."
MacDonald encouraged the young women to seek out and surround themselves with good people who will advocate on their behalf, make introductions and connect them to opportunities.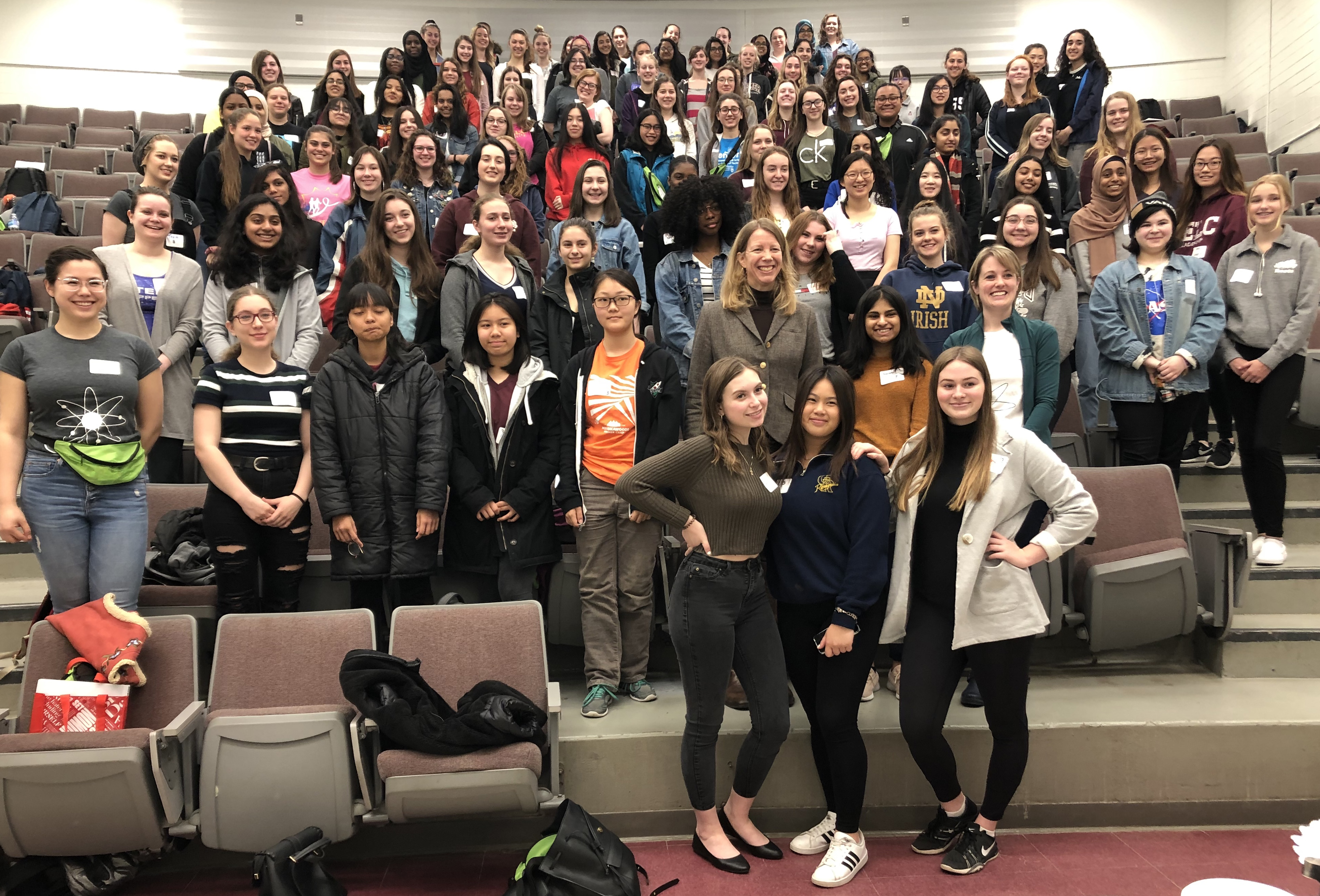 "Girls in Science Day provides a space for students to enjoy science in a non-intimidating atmosphere," says organizer Sara Cormier, a member of the McMaster Graduate Women in Physics and Astronomy (GWiPA) society. "The goal is to encourage an excitement for science."
In Ontario, Grade 10 is the last year in high school with mandatory science courses — "It's a pivotal year for students in that grade because they decide whether to continue to pursue science."
In addition to touring the McMaster Planetarium and LIVELab, the students try a variety of science, technology, engineering and math activities: They learn about soft matter physics by conducting experiments in a lab, test their engineering skills using paper and water, and construct square bubbles.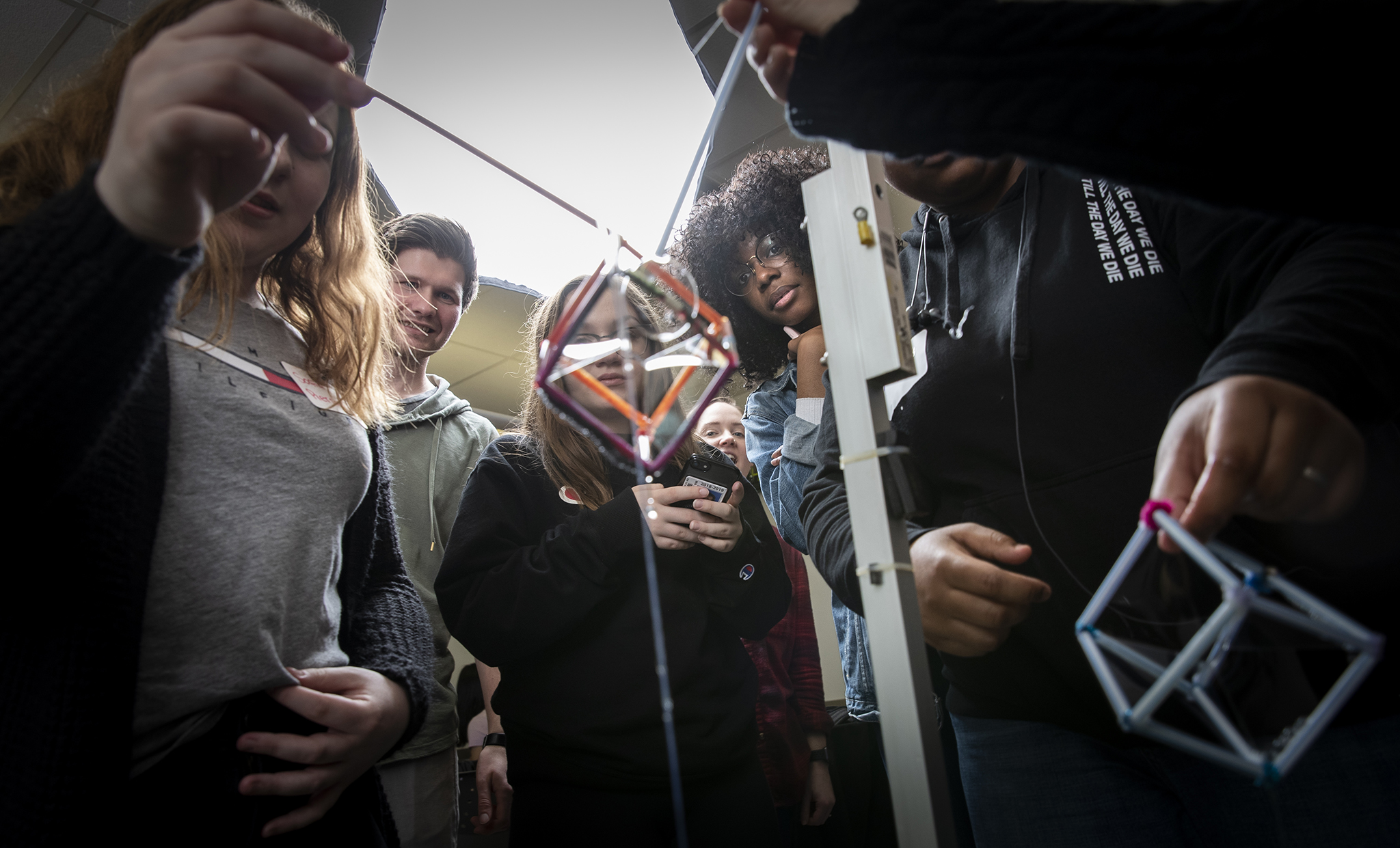 "I want this younger generation to know they can be leaders in science," Cormier said. "If they like to ask the question 'Why' I want them to know that they can do this."
Cormier explains that women account for approximately 20 per cent of physics students in undergraduate and graduate school. GWiPA started out of a need to create a support network for women in science.
The event, now in its sixth year, is made possible through funding from the Faculty of Science and GWiPA fundraising efforts throughout the year.