'You are our future' — Indigenous grad celebrates students' journeys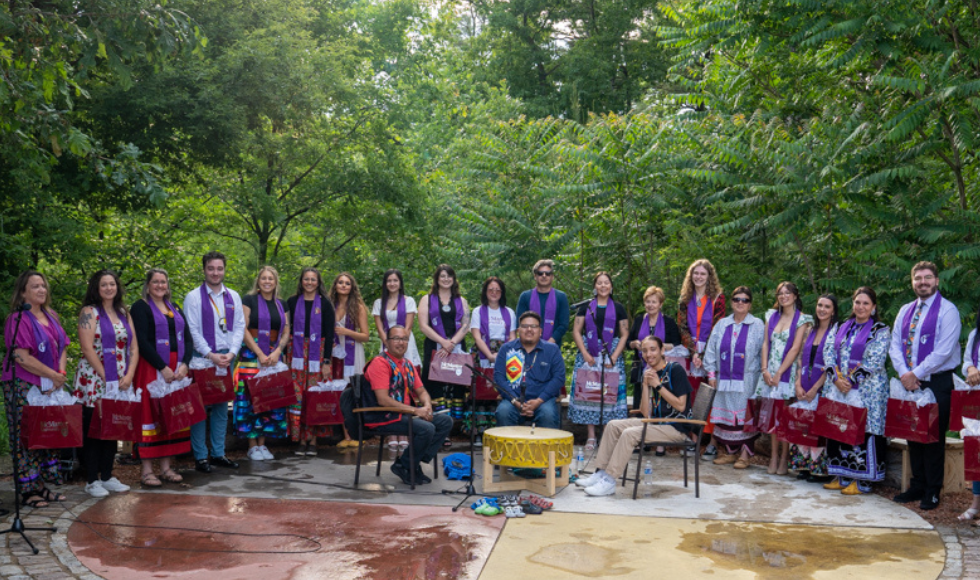 The 2023 Indigenous Graduation Celebration not only had a record number of students participate, but was also the first since the Indigenous Studies program expanded into a full-fledged academic department.
---
Indigenous students and community members at McMaster marked a milestone last week, as the Indigenous Studies department celebrated its first cohort of graduates since becoming a full-fledged academic department.
More than two dozen students signed up for this year's Indigenous Graduation celebration — a time to recognize not only graduates from Indigenous Studies, also but Indigenous students graduating from other programs. And — just as importantly — the event recognizes their friends, loved ones and the communities that supported them on their journey to graduation.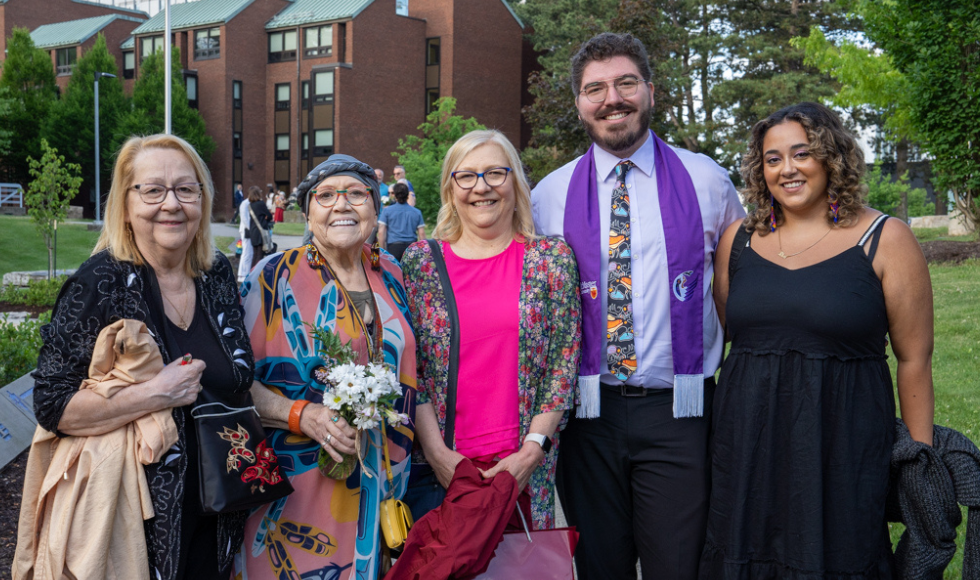 For James Lemoine, it was a very meaningful evening.
"When I started here nearly eight years ago, I didn't really have a sense of community here at school — Engineering felt so detached from Indigenous culture," said Lemoine, who officially graduated last week with his master's in applied science in mechanical engineering.
"So this has been great, to see both sides of my identity realized."
A lot has changed since those early, lonely days for Lemoine, a member of the Anishinaabe from the Mississauga of the Credit First Nation and part of the Migizi (Eagle) clan.
He's the founding president of the McMaster chapter of AISES, the American Indian Science and Engineering Society, a group that connects, supports and advocates for Indigenous scholars in STEM fields.
And he is already well into his doctoral studies as one of the inaugural recipients of the Indigenous and Black Engineering and Technology PhD fellowships. Lemoine is working with Engineering professor Jim Cotton on using electrohydrodynamics to make heat transfer and exchange more efficient.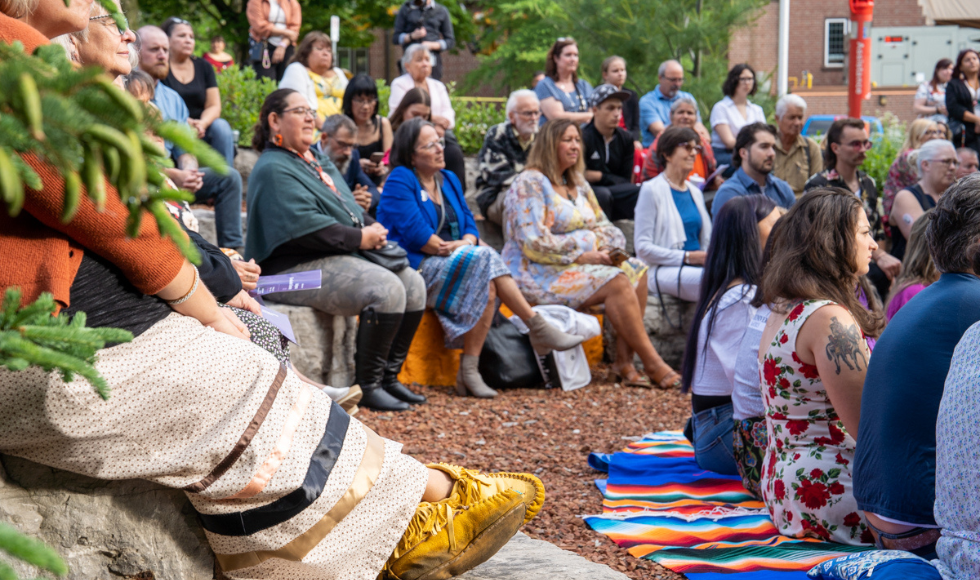 A special celebration  
The Indigenous Grad has always been a special celebration, but this year's celebration, organized by Indigenous Student Services and the Indigenous Health Learning Lodge, was notable for a few extra reasons. Not only was it the first graduation celebration since the Indigenous Studies program was expanded into a full department, it was probably the biggest the university has seen, with more than two dozen graduating students and their loved ones joining faculty and staff to pack the indoor venue to the point of overflowing.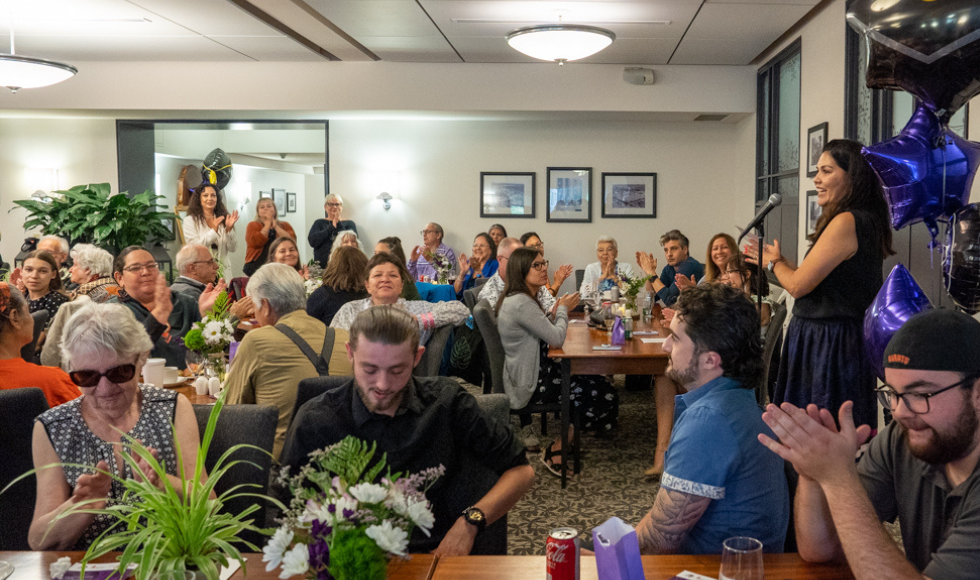 This was also the final Indigenous Grad for Indigenous Student Services Director Shylo Elmayan, who has tirelessly supported and worked with students, helping them navigate tough transitions and creating a network of friends and supporters.
After the indoor reception, the celebration moved to the outdoor classroom or Indigenous Circle, where there was drumming and singing.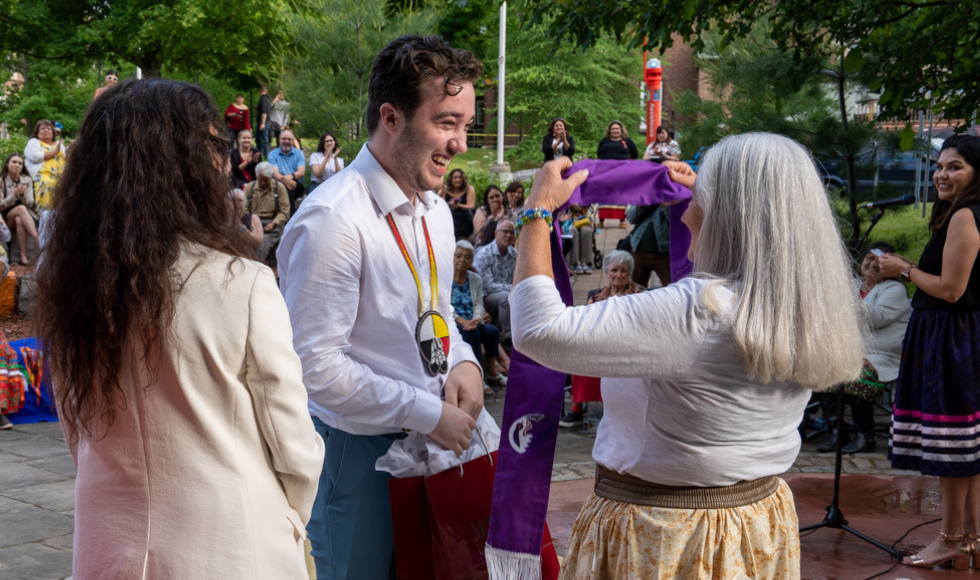 An emotional Nokomis Kathy Knott, Elder in Residence, spoke of how every one of the graduating students had come to feel like part of her family, and her pride and joy at their achievements.
"You are our future," Knott told the students. "You have the opportunity to make the changes that you wish to see."
From Knott to Elmayan to the dean of Social Sciences to Chancellor Santee Smith, every speaker mentioned the role of community and the legacy of ancestors in helping students arrive at this point.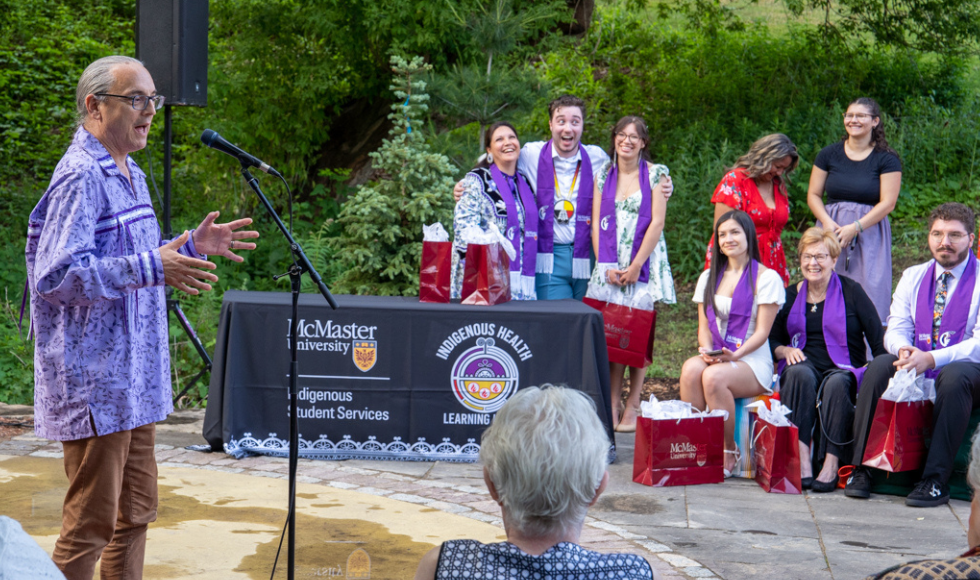 "I am amazed. Our immediate ancestors could not imagine this," said Professor Rob Innes, chair of the Indigenous Studies department, gesturing at the gathering.
"This is an accomplishment that you should carry with you and pass on to your families."