Women and workplaces with Mac connections nominated for YWCA Hamilton Women of Distinction Awards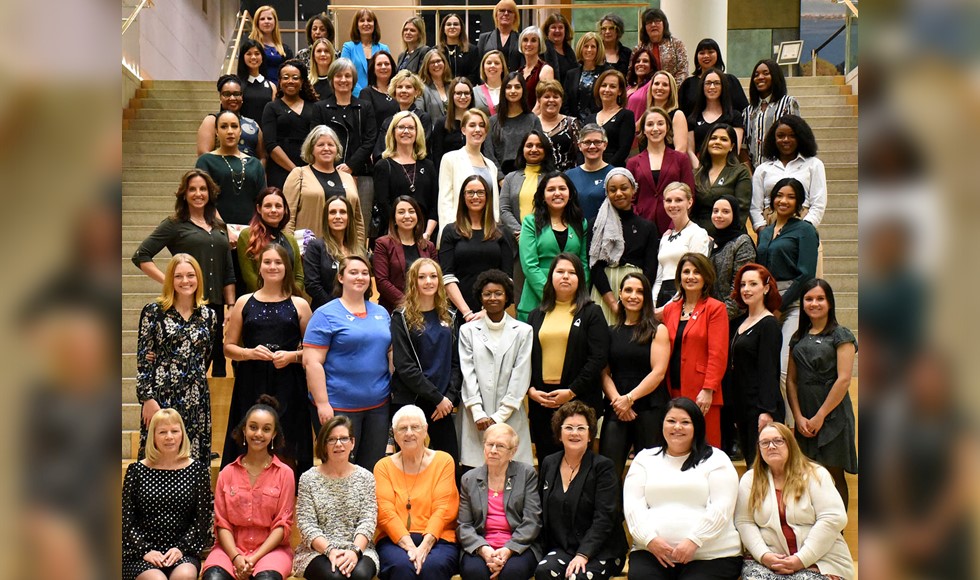 The 2020 nominees for YWCA Hamilton's Women of Distinction Awards
---
More than 30 women and workplaces with McMaster connections have been nominated for YWCA Hamilton's Women of Distinction Awards.
The nominations, which were announced last night, "honour and celebrate trailblazing women who have excelled in their fields," according to the YWCA's website.
In all, the list of nominees included more than 75 women and businesses in 10 categories.
In the Science/Technology/Trades category, all of the four nominees were connected with McMaster.
Winners will be announced on March 5, 2020.
McMaster nominees include:
Arts/Culture/Design
Business Leadership/Entrepreneurship
Community Leadership
Cynthia Meyer
Judith Moses Dworkin
Monica Ciriello
Stephanie Hatzifilalithis
Education/Mentorship
Abeer Siddiqui
Abigail Santos
Brigitte Huard
Erin Simon
Lisa Owens
Susan Reid (also nominated for Lifetime Achievement)
Health
Audrey Hicks (also nominated for Lifetime Achievement)
Christina Dzieduszycki
Karen McAssey
Theresa Burns (also nominated for Lifetime Achievement)
Outstanding Small Business
Science/Technology/Trades
Heather Sheardown
Kim Jones
Nipa Patel
Sehrish Zehra
Young Women of Distinction
Bianca Caramento
Cassidy Bereskin
Elise Desjardins
Fawziyah Isah
Kayonne Christy
Razan Samara
Salsa Sarhan
Sammie Dhillon
Sonia Igboanugo
Sydney Hussett-Richardson
Lifetime Achievement
Audrey Hicks
Susan Reid
Theresa Burns