11 students named Wilson Leadership Scholar Award winners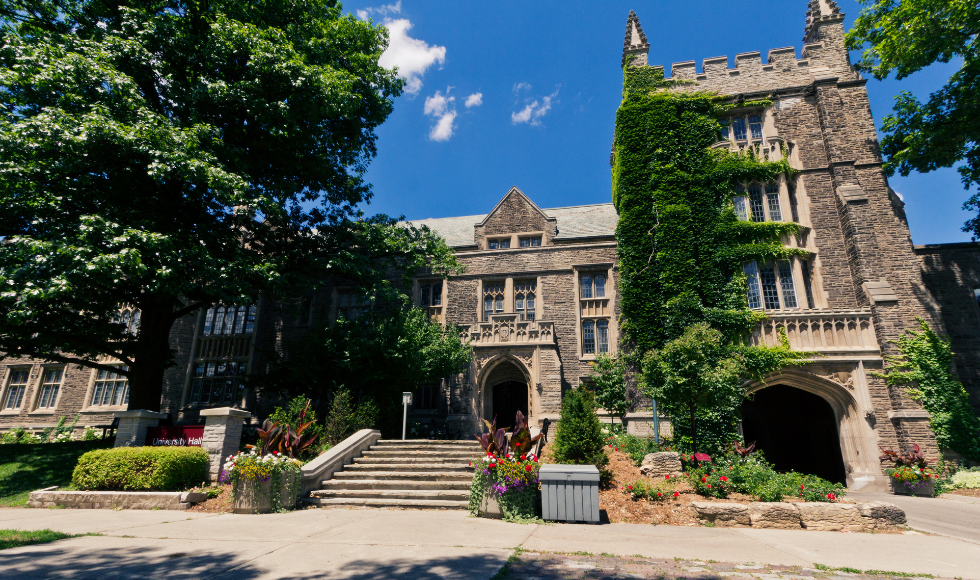 Founded by Chancellor Emeritus L.R. Wilson and hosted at McMaster, the Wilson Leadership Scholar Award aims to give students transformative experiences while also helping to develop the next generation of leaders in Canada.
---
It has been an unprecedented year for the Wilson Leadership Scholar Award program.
Launched by Chancellor Emeritus L.R. Wilson as a leadership development pilot, the program first recruited three students per year and expanded to six new students per year by the pilot's end. Now a regular McMaster program, the award will include 10 students annually.
This year is an exception, however, notes Liz Koblyk, associate director of the program. "The quality of the applicants was so high that we had to offer an additional award. While we would have loved to include all finalists in the program, we are grateful to be able to welcome 11 new Wilson Leaders for September 2022."
The winners come from a range of Faculties and programs, and their proposed projects align with the Future of Canada Project 2022 research themes, the United Nations' Sustainable Development Goals, or both.
The next Wilson Leaders are Madison Brockbank (Social Sciences), Josiah Butt (Health Sciences), Nisha Gill (Arts and Science), Simi Jayeoba (Engineering), Erin Mahwinney (Health Sciences), Lulwama Mulalu (Health Sciences), Anu Popoola (Health Sciences), Sydney Potts (Arts and Science), Amandeep Saini (Health Sciences), Hrithik Sharma (DeGroote School of Business) and Zahra Tootonsab (Humanities).
Each member of the cohort will receive $12,000 in direct funding and up to $2,000 for experiential learning that could not be obtained solely through their academic program. The cohort will also co-lead problem-based learning sessions and shared reading discussions on national issues and learn directly from speakers and mentors.
Arlene Dosen, director of Student Success, notes that Chancellor Emeritus Wilson's vision for the award was ahead of its time: "McMaster University continues to further align with the key principles of the Wilson Leadership Scholar Award, giving students more opportunities to apply their disciplinary learning in experiential and interdisciplinary contexts. We're grateful to Dr. Wilson not only for his generosity, but also for his flexibility in allowing the program to respond to the needs and the potential of the Wilson Leaders."
The newest cohort of Wilson Leaders will start the program in September 2022. Applications for the 2023–24 cohort will open by October 2022.