What's closed over the holidays — and beyond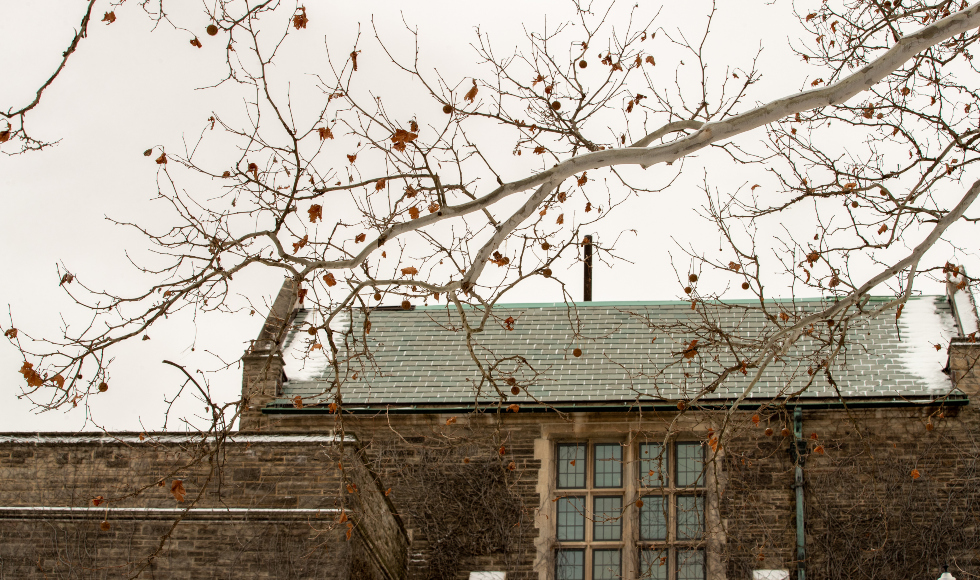 Photo by Georgia Kirkos
---
McMaster typically closes its campus for the winter holiday break, but this year, with a provincewide lockdown in place, many buildings and services will remain closed through much of January.
The university's main campus will close for the holidays at 4 p.m. on Dec. 24, with the majority of buildings locked and secured throughout the provincial lockdown, in effect until at least Jan. 23.
Those with approved access for activities on campus will be able to use their electronic access cards and building keys, although the majority of faculty, staff and students will continue to work and study remotely when the new term begins.
With research essentially returned to its Phase 1 level, and only a very limited number of courses classified as clinical or trades allowed in-person components, very few people will be required to be on campus through the lockdown.
While some services will reopen when the holiday break ends on Jan. 4, many will remain closed throughout the lockdown.
Closed for the holiday break only:
Student Wellness Centre — reopens Jan. 4.
MUSC — building reopens Jan. 4, with the pharmacy reopening Jan. 5 with reduced hours and the Campus Dentist reopening Jan. 11 with regular hours.
The Campus Store will process online orders received throughout the winter break and new orders as of Jan. 4, although the store's physical space, service window and curbside option will remain closed.
David Braley Sport Medicine and Rehabilitation Centre resumes operations in accordance with public health guidelines on Jan. 4.
Extended closure:
La Piazza in MUSC will be closed for the duration of the lockdown. A limited delivery service will be offered to students in residence only to ensure they have access to food on campus.
All lounges, food court seating and study space in MUSC remains closed through the lockdown.
The University Library will not resume bookable study space or research appointments until later in January, although curbside pickup will be provided as of Jan. 11.
Parking
Parking gates will be raised on lots B, C, G, I and Q from Dec. 23 at 2:00 p.m. through to Jan. 25. Lots A, D, H, the DBHSC surface lot and all underground lots will remain functional (transponder holder's access rights and daily visitor parking rates will apply).
Several lots will be completely closed for visitors and transponder holders during this time: stadium underground until Jan. 4 and Lots E, M, N, O, P, K and Ward Avenue until Jan. 25. Those with transponders in these lots are encouraged to park on the main campus in one of the lots with raised gates.
Travel
With the provincial directives for everyone in Ontario to stay home as much as possible during the lockdown, any travel outside of the region should be limited to only essential purposes. Anyone who travels outside of Ontario during the provincewide shutdown is required to self-isolate upon their return.
What to do before leaving campus:
With an extended break away from campus, it's even more critical to take extra care before leaving the office or lab — turning off lights, unplugging all unnecessary equipment, closing off water units, emptying out fridges and garbage. Temperatures in offices, classrooms and general areas will be maintained at 15C. Temperatures in research labs will be maintained at 18C.