What you need to know about Welcome Week 2021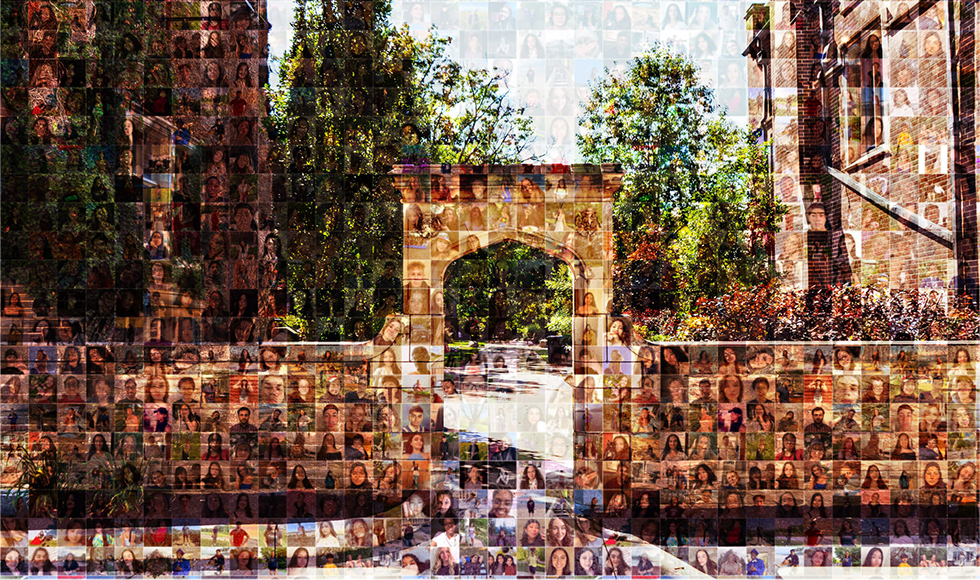 ---
Welcome Week is set to greet the incoming class of McMaster Marauders on September 1–8, 2021. 
This year, more than 7,000 first-year students, from 142 countries across six continents, are coming together to form the incoming first-year student community. And Welcome Week is their time to connect, discover and get involved. 
Here's what you need to know for Welcome Week 2021. 
Most events are taking place online, with limited on-campus activities happening throughout the week 
The hybrid format ensures that all incoming students — regardless of their physical location — can experience a sense of belonging to the McMaster community and access the support they need to transition to university life.

 

Asynchronous activities and multiple event times are being offered where possible to accommodate students in different time zones.

 

September 5 and 6 are designed for Faculty-specific on-campus events.

 

Additional in-person activities are taking place throughout the week.

 
COVID-19 protocols are in place to ensure the safety of everyone involved on campus. Visit the

Welcome Week website

for more information on what students need to do to prepare to come to campus and participate in on-campus events.

 
Visit the McMaster Welcome Week website and registration platform for the full schedule of online and in-person events 
Browse the

Welcome Week website

, where students can explore and RSVP for events and activities.

 

Currently, there are more than 200 options, with more being added every day, including in-person activities. 

 

Students can follow along on Instagram (

@MacSSC

and

@MacWelcomeWeek

) for exciting announcements about new events and activities.

 
Students can discover campus services and build their McMaster community through diverse events and activities 
This year, all events are guided by the following

Welcome Week themes

: promotion of health and well-being, academic preparedness and advancement of equity and inclusion.

 

Faculty-specific opportunities include Faculty Day, Faculty Night, Faculty Fest and more, happening on various platforms throughout the week.

 

Activities for all students include events hosted by the Archway Program, Equity and Inclusion Office (EIO), Housing and Conference Services (HCS), McMaster Students Union (MSU), Student Accessibility Services (SAS) and Student Success Centre (SSC).

 

International students have access to events hosted by International Student Services within the Student Success Centre, including the mandatory pre-Welcome Week orientation session on August 30.

 
McMaster Welcome gathers senior leaders and students for a fun and informative greeting on September 1 
Online McMaster Welcome, 11:00 a.m. EDT: Students can join a panel of McMaster senior leaders and students for answers to topical questions and participate in the live Q&A period.  
The panel includes: 
Dr. David Farrar, President and Vice-Chancellor

 

Sean Van Koughnett, Associate Vice-President (Students and Learning) and Dean of Students

 
Dr. Arig al Shaibah, Associate Vice-President (Equity and Inclusion)

 

Denver Della-Vedova, President, McMaster Students Union (MSU)

 
Plus, two students who completed their first year at McMaster in 2020: 
Dione Leung, Justice, Political Philosophy and Law Program, Faculty of Humanities 

 

Yambakam Nyangani, Life Sciences Program, Faculty of Science

 
The event also includes a performance by multi-disciplinary artist and McMaster grad Semiah Smith and a live visual art demonstration by Ink Factory Studio. 
McMaster Welcome small group gatherings (online and in person): First-year students and upper-year student leaders get to connect, chat with peers from around the world and ask Welcome Week reps and Archway mentors questions about the McMaster community. 
Online small group gathering: 12:00 p.m. – 12:30 p.m. EDT

 

In-person small group gathering on campus: 3:30 p.m. – 4:30 p.m. EDT

 
Students can continue to build community and start university with success after Welcome Week 
The Archway Program helps all first-year students achieve personalized success by providing one-on-one support from a mentor (upper-year student) and coach (professional staff). In the Archway Program, students make connections with their peers through themed communities in Microsoft Teams, where they participate in fun community events. 
All first-year students will be added to their Archway Program communities in Microsoft Teams by August 30.

 

Stu

dents are encouraged to

download Microsoft Teams

to get connected with their peers and mentor. 

 

If a student has not been added to their Microsoft Team community, they can email Archway at

archway@mcmaster.ca

.

 
INSPIRE Intersession courses, including the University Success offerings, are designed so students can develop the skills and discover the resources they need to succeed during the transition to university, all while earning academic course credit. Students can take a single one-unit course or take multiple to make up a three-unit course credit. Course benefits include flexible learning through synchronous and asynchronous options, and early assessment to reduce stress during peak exam periods. 
Fall 2021 
INSPIRE 1AA1: Academic Skills

 

INSPIRE 1BB1: Professional Skills

 

INSPIRE 1CC1: Student Wellness

 
Winter 2022 
INSPIRE 1HR3: Personal Leadership

 
Students can register on Mosaic and review course outlines on the Intersession Learning website.  
Staying connected throughout the year