What to know when it snows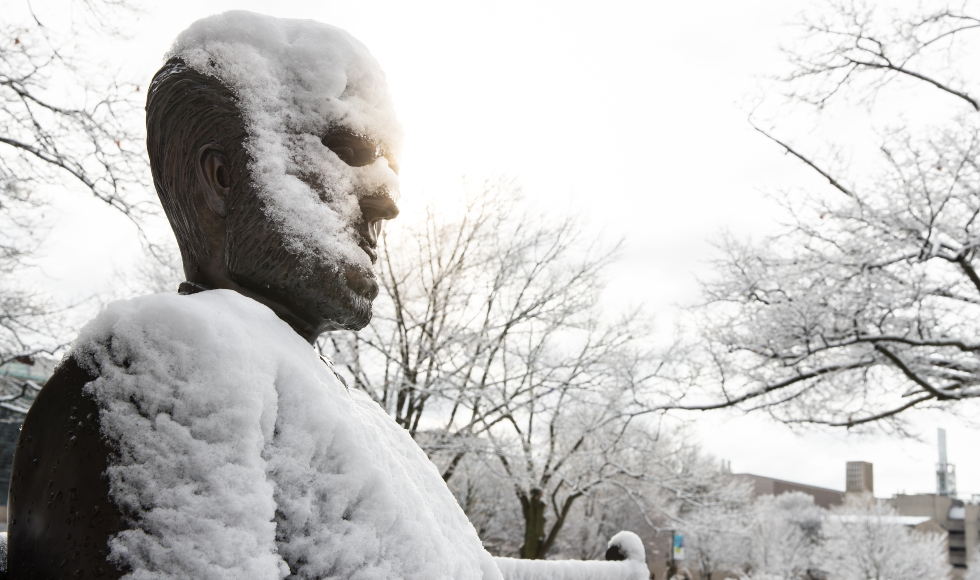 ---
With the majority of the McMaster community learning and working online, the university has recently reviewed and updated the Storm Emergency Policy. The policy has been amended to ensure the safety of students and staff during inclement winter weather, and minimal disruption to student learning.
The temporary amendment to the policy for the 2020-2021 academic year outlines that if the university communicates an emergency closure of campus that could be due to severe winter weather, classes or labs being held online will continue.
In-person classes or labs will be cancelled and Faculty or instructors who use on-campus resources to deliver online classes may cancel or move class to an alternate day and will notify students directly of this decision.
Employees who are working remotely will continue to do so.
Employees who have been working on campus will not come to work, unless deemed essential, as outlined in the policy.
Students and staff learning and working remotely will continue to have access to virtual tools, support and resources on snow days.
If there is no specific announcement about McMaster being closed, then the university remains open.
Every effort will be made to confirm a closing by 5:30 a.m. If weather conditions change throughout the day, the university will make an announcement as soon as possible.
A university closure will always be communicated on McMaster Daily News, McMaster.ca, the McMaster University Safety App and official McMaster social media accounts (Twitter, Facebook and Instagram).
Faculty, staff and students are asked to check local media and the Daily News on stormy days.