Virtual talk celebrates tenacious Canadian journalist Judith Robinson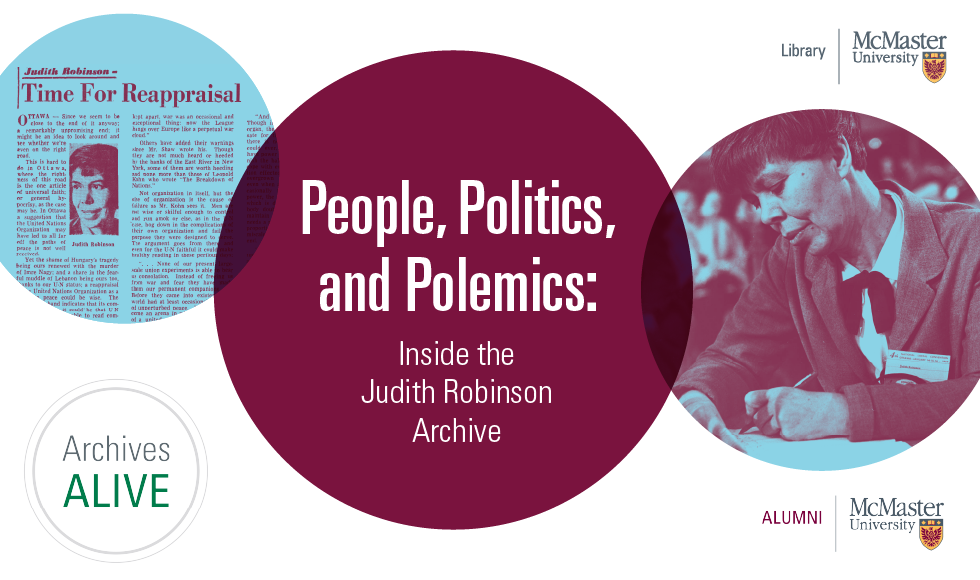 Learn more about Judith Robinson's incredible life and legacy at People, Politics, and Polemics: Inside the Judith Robinson Archive, a free virtual event on Feb. 11.
---
Judith Robinson was once described as "the most feared woman on Parliament Hill."
The political journalist proved a force of nature from the 1930s through the 1950s, wielding power in her writing and, along the way, contributing to ideas that shaped 20th century Canadian political thought. Her writing attracted dedicated readers, fans, and, of course, critics, notably William Lyon Mackenzie King, Canada's 10th prime minister.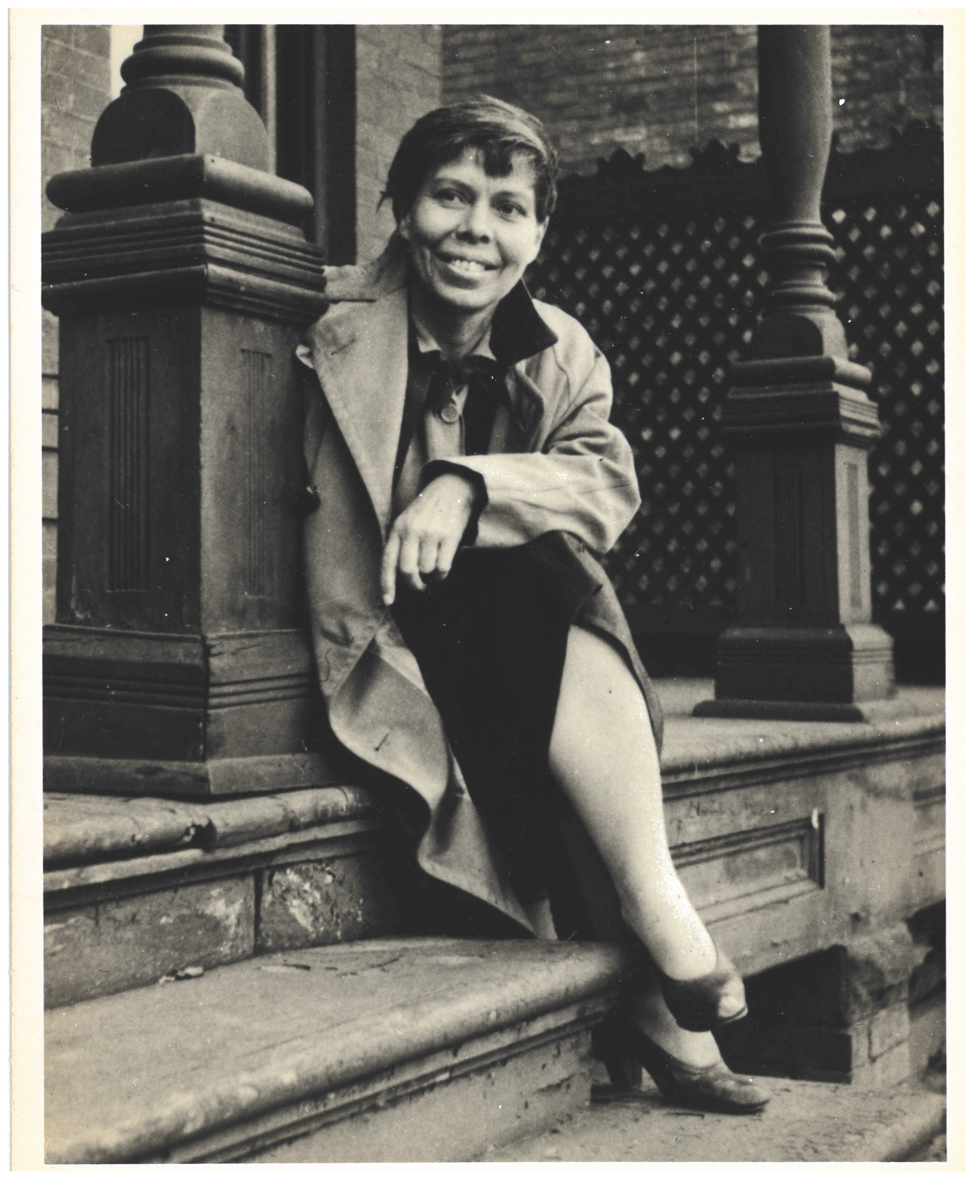 The Judith Robinson archive, a recent acquisition for the William Ready Division of Archives and Research Collections at the McMaster University Library, will  feature publicly in a virtual talk next month.
People, Politics, and Polemics: Inside the Judith Robinson Archive is set for Feb. 11, from noon to 1 p.m. Part of the popular Archives Alive series, the presentation comes from Chris Long, archives arrangement and description librarian at McMaster.
"I had not known of Judith Robinson, but as I started going through her incredible work, box by box, I began to understand the fascinating life she led," says Long, who processed Robinson's archive throughout the summer of 2019.
"During this time, I was reminded of the responsibility that comes with being an archivist — to be the steward and holder of histories that have not yet been told," he says.
"My goal in this presentation is to recreate the journey of discovery that I experienced."
Born in Toronto in 1897, Robinson was the daughter of John "Blackjack" Robinson, the longtime editor of the Toronto Evening Telegram. A self-taught journalist, Robinson landed her first job as a reporter in 1929 at the Globe (a precursor to the Globe and Mail) where, in 1934, at the height of the Great Depression, she began writing a daily front-page column – often drawing attention to the plight of the unemployed and homeless.
Robinson resigned from the Globe in 1940 after a series of disagreements with its editors over coverage of King and his government's war preparation efforts, which she viewed as dangerously inadequate. Soon after, she started her own publication, NEWS, with Oakley Dalgleish, who would later become editor-in-chief of the Globe and Mail.
In 1953, Robinson became the Ottawa columnist at the Telegram, moving in the same circles as Canada's political and intellectual elite and building strong relationships with some of the most influential figures of the day.
"In a word, she was tenacious," Long says.
Robinson's archive at McMaster contains writings, press clippings, drafts, correspondence, and many other materials from her varied career, including what Long calls the "jewel in the crown" — The complete run of NEWS from 1941 to 1946.
"What's very special about this archive is its breadth," Long says. "It is revealing of her personality, her writing, her relationships as told through correspondence, her process of writing a column, and the news stories of the day, all of which is documented here.
"Using these materials, together with photos from her archive and related material from the public domain, I hope to present her life in full."
The upcoming event will have broad appeal, including those interested in mid-20th century Canadian history and the history of women in journalism, Long says.
"We are so lucky that an archive like this exists of such an influential woman," he says. "So often archives like these are lost to history.
"Isn't it remarkable that this material exists, that we have access to it, and that it now has a permanent home at McMaster? As Gillian Watt, Judith's niece who gifted us this archive said, 'I hope it will rewrite history a bit.' "
The Archives Alive presentation is free and open to the public.
Click here to register for the Feb. 11 Archives Alive event
Click here to explore the Judith Robinson archive
Archives Alive showcases the unique holdings of the McMaster University Library's William Ready Division of Archives and Research Collections. A wealth of resources here will delight and inform, from rare books created before 1800 to contemporary writers' archives. Recognizing that archives can feel intimidating, these talks allow staff and researchers to share their knowledge with the community and introduce collection items housed within the library. Archives Alive is presented by McMaster University Library and McMaster Alumni.