Video: Panel discussion on Truth and Reconciliation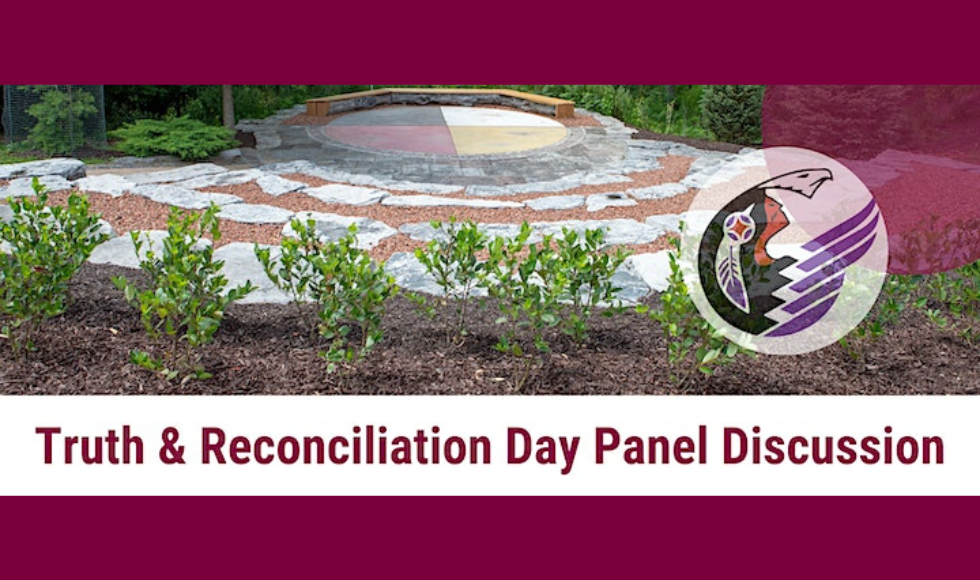 The National Truth and Reconciliation Day Panel Discussion, which was hosted by Indigenous Studies faculty, took place on Thursday, Sept. 29th in The Michael G. DeGroote Centre for Learning and Discovery (MDCL).
---
On the eve of Orange Shirt Day, McMaster community members gathered to discuss the histories of Indigenous peoples in Canada and the work that needs to be done around truth and reconciliation.
The National Day for Truth and Reconciliation panel discussion, which marked the first public event of McMaster's newly-created Indigenous Studies department, was moderated by Savage Bear, the director of the McMaster Indigenous Research Institute (MIRI).
The panel, which included presentations and discussions led by Vanessa Watts, Mary Jane McCallum and Lianne Leddy, explored the concept of truth and reconciliation, the legacy and impact of the residential school system, Indigenization (especially within a university setting) and the work that still needs to be done to address the Truth and Reconciliation Commission's calls to action.
"Canada has more Calls to Action that haven't even been started — 19 — than it has yet fully completed, which is 13," said Leddy. "If the 94 Calls to Action are a blueprint for Canada's journey towards reconciliation with Indigenous peoples, more than half a decade later, we are not doing well."
Watch a recording of the panel below. Please note: captions are still being generated and will be added once available.