Vaccine Survey for McMaster Staff and Faculty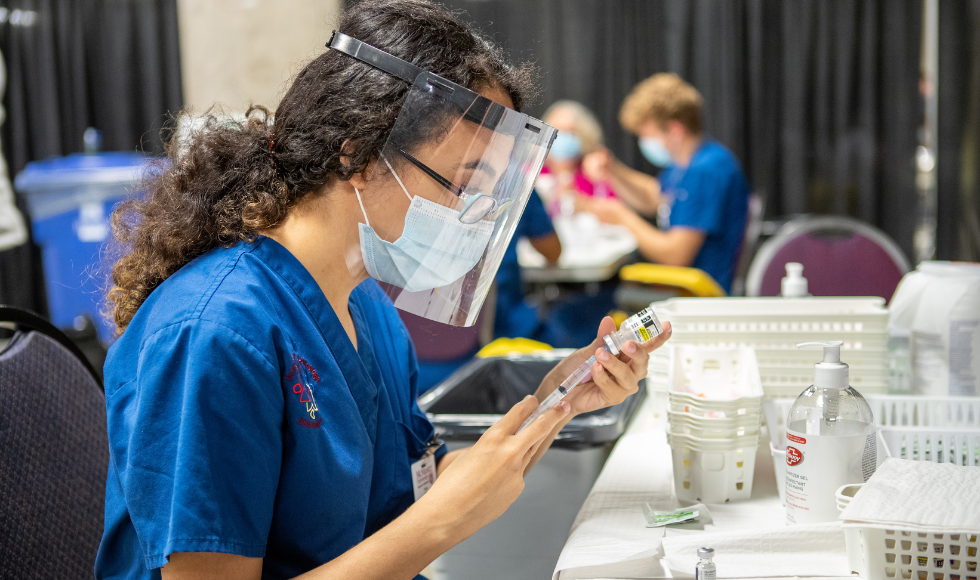 Nursing student Aliya Hadi prepares a vaccine dose at the vaccine clinic at First Ontario Centre
---
Back toBack
"We are asking the community to voluntarily share this information so that everyone working and studying on campus is better informed, says Wanda McKenna, AVP and chief human resources officer. "We want staff and faculty to feel comfortable as the university begins to transfer back to campus this fall, and awareness of vaccination rates is an important factor."
The anonymous data collected will not be linked to any individual employee information but will only be shared in aggregate to better inform the community, and prepare for a safe, gradual, in-person return to McMaster campus for staff and faculty.
Students received a similar one-question survey in June, which showed that 94% of McMaster students are or intend to be at least partially vaccinated for COVID-19 by the start of the Fall term in September.
The one-question vaccination survey will be sent by email on Thursday, July 15th from Human Resources and closes July 28.