Unwind this summer with McMaster library staff and their pets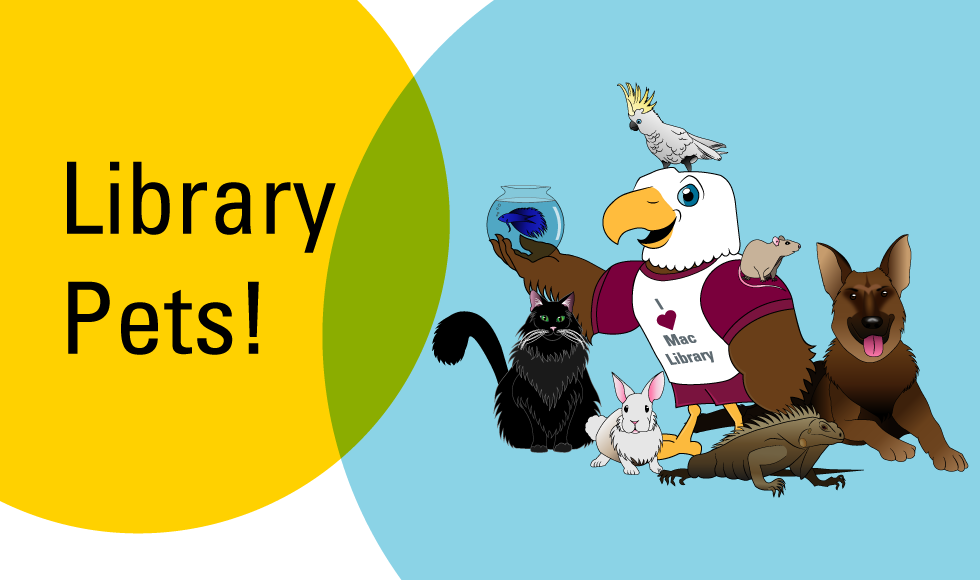 ---
McMaster University Library is helping students beat the dog days of summer with virtual pet visits.
Each week, McMaster students, as well as faculty and staff, are invited to an informal drop-in to meet library staff and their pets.
The weekly initiative, aptly called Library Pets, starts the second week of July, and continues to the end of August.
"This is a chance to interact with not only library staff, but also with their pets," said Nancy Waite, coordinator, library accessibility services and co-lead of Library Pets. "We hope that students who may have some free time over lunch will spend a few minutes with us to virtually meet the pets of the library team."
Library Pets will be held from 12-1 p.m. on the following dates:
Monday, July 12
Tuesday, July 20
Monday, July 26
Tuesday, Aug. 3
Monday, Aug. 9
Tuesday, Aug. 17
Monday, Aug. 23
Tuesday, Aug. 31
Those interested in attending can register for each session in advance here. Interested participants will be entered in a draw for a chance to win a prize. Different pets are expected to be featured each week, meaning no two sessions will be the same.
"It's important, any time we can, to have meaningful interaction with our users," said Sandra Rakovac, library assistant and co-lead of Library Pets. "We think everyone invited will benefit from this energizing break in their day."
Library Pets is part of McMaster University Library's ongoing efforts to connect with students and the McMaster community in creative ways.
"This is a great opportunity for our users to virtually connect with their library community and meet some of our furry friends," said Lynne Serviss, head, library services. "My own dog, Judy, will be participating throughout the summer and she is super cute. I hope students and staff can take some time from their busy schedules to unwind and relax with our Library Pets."
To suggest a student-focused event idea at McMaster University Library, email Lynne Serviss at servisl@mcmaster.ca.