Unique new chair gives Giroux ability to tackle truly meaningful public issues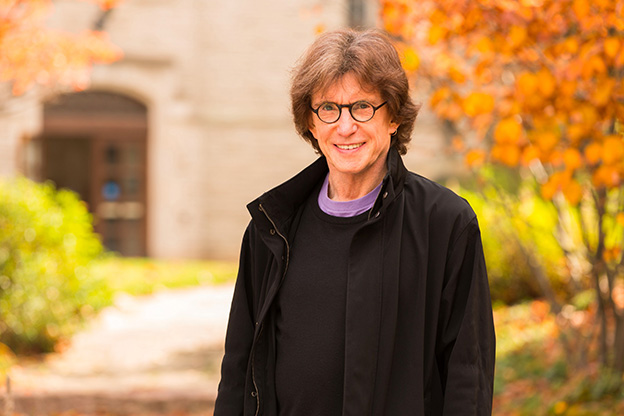 ---
Thirty years ago, Henry Giroux was too radical to be published.
"Back then, there just weren't places for people like me to talk about the things I felt needed to be talked about," he says.
Needless to say, things have changed for the scholar and cultural critic, who after decades in academia has published hundreds of papers, written more than 50 books and received countless awards and honours.
Giroux is best known for his pioneering work in public pedagogy and has just finished serving as the Global TV Network Chair in English and Cultural Studies. But he's nowhere near finished exploring social justice and issues facing the pubic in the 21st century.
Giroux was recently appointed McMaster's Chair for Scholarship in the Public Interest – the first of its kind in Canada. The position will allow Giroux to focus on the work he says is critical not only to advancing cultural studies and media theory – subjects he frequently tackles – but to the future of democracy itself.
"The search for justice is inextricably linked to the development of scholarship," says Giroux, who the Toronto Star has listed as one of the 12 Canadians changing the way we think. "I want to address the issues that have become so severe that it's difficult even for the media – which often ignores them – to ignore them any longer."
He points to the recent racially-charged events in Ferguson, Missouri as a "historical moment marking what North American countries are really facing."
"You have governments being driven entirely by economics, and politics being handed over to the rich," he says. "This is not a good omen for democracy, believe me."
Giroux says there's something special about McMaster that allows academics to tackle truly meaningful public issues.
"What I love about this place is that it has an ethical imagination that informs its public mission," he says. "You have a kind of intellectual culture here that has always been rooted in a concern for larger public issues."
Another of those public issues – the environment – will be the focus of an upcoming lecture supported by McMaster's Centre for Scholarship in the Public Interest, which is led by Giroux.
The Centre, along with other campus partners, will bring environmentalist and author Bill McKibben to Hamilton for the first of this academic year's McMaster Seminar on Higher Education.
McKibben will speak at Liuna Station Sept. 30 at 7 p.m.
Giroux says it's the continued enthusiasm of people – especially young people – for such events that keeps him doing what he does.
"It's profoundly satisfying to know that the work you do has some sort of impact on the public good," he says. "That's what keeps me going."