Unearthing history in Naxos, Greece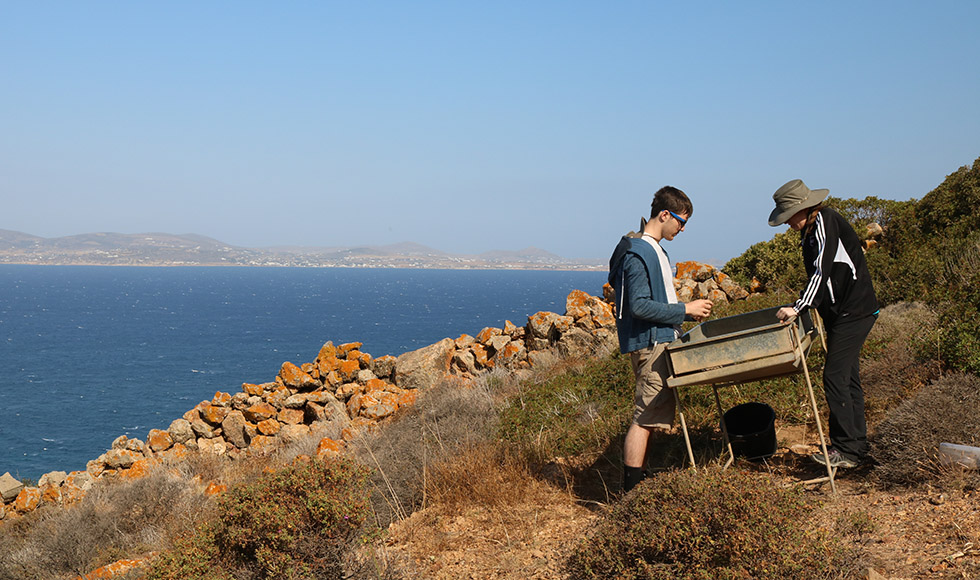 ---
Hello! My name is Anjelica Bellavia and I am currently the Multimedia Intern this summer for the Stelida Naxos Archaeological Project (SNAP). SNAP is run by Dr. Tristan Carter, assistant professor in Anthropology. This archaeological excavation is currently taking place on the Cycladic island of Naxos, Greece.
While I could be here all day telling you about this project, here are the top four things you need to know to be up to date with all things going on with SNAP: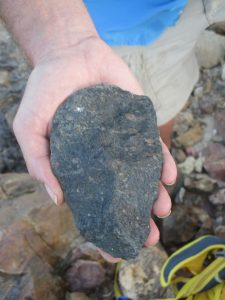 1) We are excavating a quarry where Neanderthals and other early humans made their stone tools.
Stelida is an impressive double-peaked hill made of chert, a stone used as the raw material for tool-making by early modern humans (Homo sapiens), Neanderthals and others more than 250,000 years ago. The different excavation layers reflect various periods of use (scientific dates tell us exactly when), the soil containing thousands of prehistoric tools and their associated production debris. The tools of our early ancestors – for hunting, food processing and crafts – differ through time with regard to their form and how they were made. Stelida is a rare site that allows us to study long-term human behaviour in a single place. Pretty cool right?
2) We spend six weeks in Naxos throughout the summer
Yes, you read that right—our season here is six weeks. In that time, we are excavating on the hill of Stelida, studying our findings and running a public exhibition that we have set up at the Naxos Cultural Centre in Chora (the capital of Naxos). While this all sounds like a lot, we have a fantastic group of dedicated students that are helping us to make this a reality.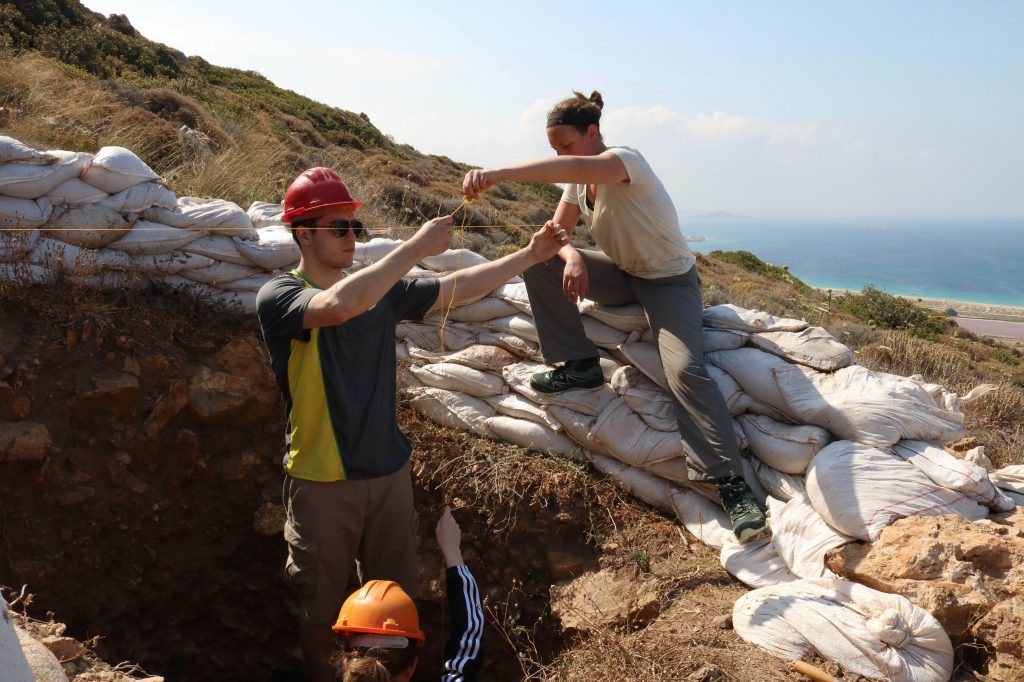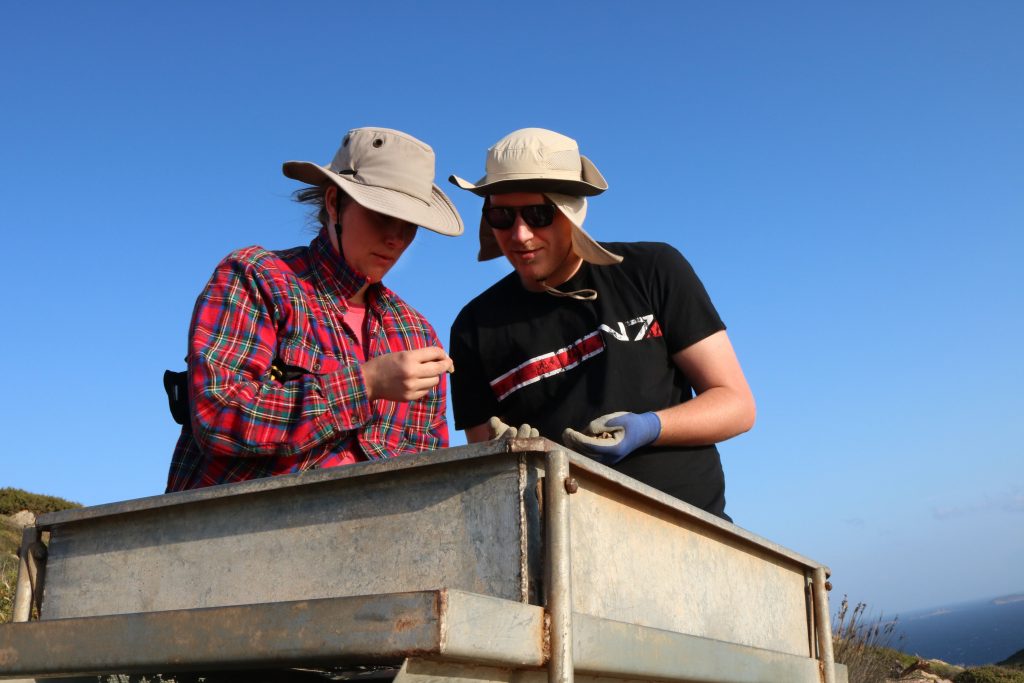 3) We have taken a group of 30 students back to Stelida to excavate this season
We have brought many McMaster undergraduate and postgraduate students back to Stelida this season, following a tradition established in 2013 when Dr. Carter started the project via the Canadian Institute in Greece. Rose Moir, an undergraduate Anthropology student at McMaster University, describes her experience this summer:
"I [am] excited to spend six weeks in Greece because, as an anthropology student, my academic interests are motivated by culture, both past and present. SNAP [is] intriguing to me because of the fact that I would be immersed in both an old and new cultural experience. In Vivlos I [have] the opportunity to live in a small Greek village, whereas at Stelida I [am] able to see hundreds of thousands of years into the lives of humans and human ancestors."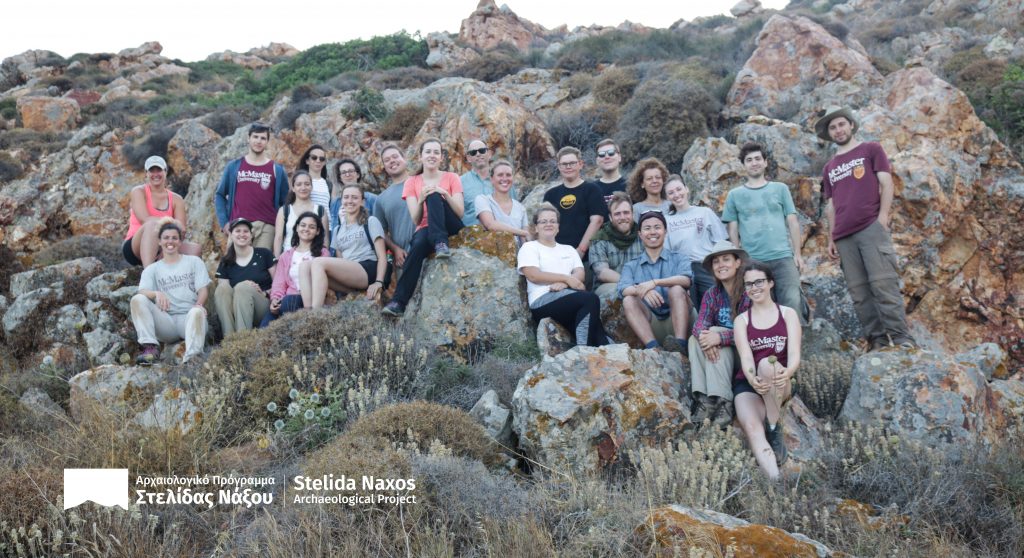 4) We are more than just archaeologists
While this is an archaeological project, there are many people behind the scenes that help to make this project run smoothly. We currently have archaeologists, geologists and cultural anthropologists here helping us thoroughly understand the history of Stelida and the island of Naxos.
Also, we have more than just McMaster students on our project, with others coming from Greece, Serbia, England, France, and the US. For example, one of the geologists that has been working on this project is Anna Klein, an American Master's student from the University of St. Andrews in Scotland.  When asked about her interest in SNAP Anna told me,
"I was interested in doing this project because it allows me to collaborate with another branch of science, which I have never done before. It has been interesting to see how archaeologists view the rocks because they see the rock in terms of its cultural history and we view its geologic history."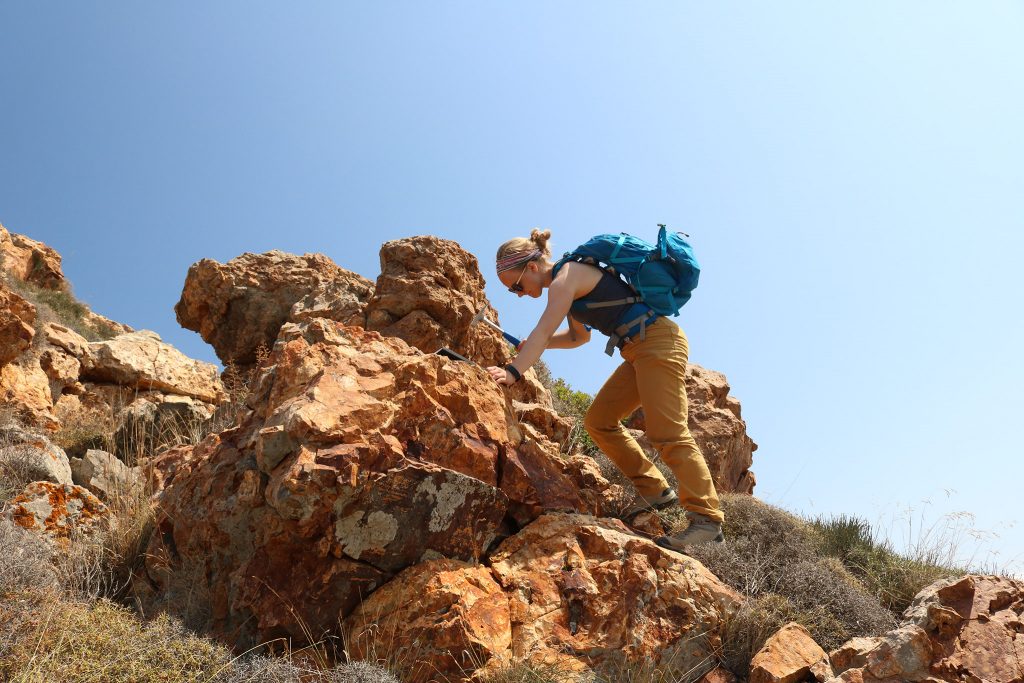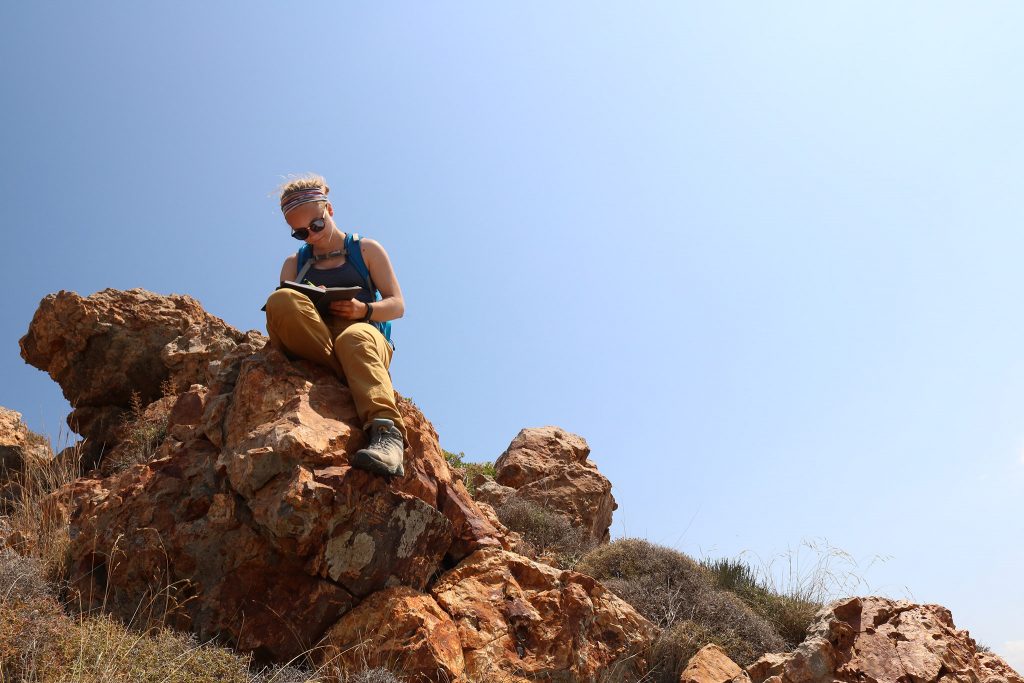 If you would like to stay up to date with the work we are doing and what we are finding, please follow us on our social media, take a look at our brand new website and if you'd like to read about all the exciting events that have taken place since we have been on Naxos, check out our blog on Medium. Also, if you have any questions please feel free to send us a message on any of our social media or an email.
Instagram | Facebook | Twitter | Email
Thanks for reading and we hope you enjoyed learning a little bit more about us. Signing off from Naxos!