Tributes pour in for 'father of evidence-based medicine' David Sackett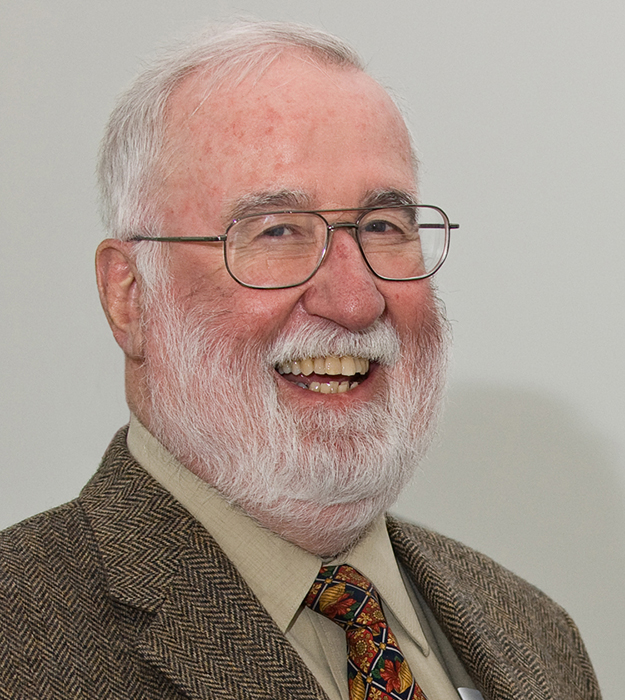 'Dave Sackett was a giant among giants but, in contrast to most, he did not overshadow the young,' said P.J. Devereaux, a professor of clinical epidemiology and biostatistics. 'Like many, I owe an enormous debt of gratitude to Dave who played a pivotal role in my career and for his outstanding mentorship.'
---
David Sackett, who is widely known as the father of evidence-based medicine, died this week, and tributes began immediately.
"Dr. David Sackett was a wonderful man who propelled McMaster into the international spotlight, a reputation we still enjoy today," said Dr. John Kelton, dean and vice-president of McMaster's Faculty of Health Sciences.
Holger Schünemann, chair of the Department of Clinical Epidemiology and Biostatistics of the Michael G. DeGroote School of Medicine, added: "David Sackett was a true transformer of health care. He questioned established beliefs, and explored emerging areas. His legacy is carried forward through his influential role on clinical trials, systematic reviews, evidence-based medicine and health education worldwide."
"Dave was an inspirational leader, teacher, and mentor, which assures that his legacy will endure and grow," said Brian Haynes, a professor of clinical epidemiology and biostatistics and a former student of Sackett.
Gord Guyatt, a distinguished university professor of clinical epidemiology and biostatistics, said: "Dave Sackett was an inspiration to all who knew him. His generosity, kindness, brilliance, innovation and deep commitment to science and to improving patient care provided a role model for more than one generation of clinical researchers and students."
"Dave Sackett was a giant among giants but, in contrast to most, he did not overshadow the young," said P.J. Devereaux, a professor of clinical epidemiology and biostatistics. "Like many, I owe an enormous debt of gratitude to Dave who played a pivotal role in my career and for his outstanding mentorship."
Sackett was 32 and a physician with training in internal medicine, nephrology and epidemiology when he came to Hamilton as the founding chair of Canada's first Department of Clinical Epidemiology and Biostatistics in 1968. He was instrumental in developing evidence-based medicine, a medical approach based on scientific evidence and critical appraisal rather than conventional wisdom.
At McMaster from 1967 to 1994, he developed and mentored a new breed of applied clinician-scientists and worked with them to create and disseminate evidence-based medicine throughout the world. His collaborative research teams were the first to validate the efficacy of aspirin and carotid endarterectomy for patients with threatened stroke, to develop effective strategies for helping hypertensive patients, and to generate compelling evidence of the effectiveness of nurse practitioners.
Sackett's contributions were in three major areas: development of research methods for applied testing of health care innovations; use of these methods to evaluate the scientific validity and clinical merit of numerous medical interventions; and education of clinicians in understanding and applying the results of current best evidence from research in clinical practice.
Sackett earned many prestigious awards, including the Canada Gairdner Wightman Award for outstanding leadership in medicine; Officer of the Order of Canada and induction into the Canadian Medical Hall of Fame. He also held the Trillium Clinical Scientist Award from the Province of Ontario; the AOA Award for excellence in teaching from the American Association of Medical Colleges, and a fellowship in the Royal Society of Canada. He received an honorary doctorate of science from McMaster University.
He published 10 books, about 50 book chapters, and over 400 papers in medical and scientific journals. His book Clinical Epidemiology: A Basic Science for Clinical Medicine and his book Evidence-Based Medicine have become broadly read by students and clinician researchers.
Sackett left McMaster in 1994 to found the International Centre for Evidence-Based Medicine at the University of Oxford in England. He officially retired from academia and clinical practice in 1999 and returned to Canada to establish a research and education centre about clinical trials.
As a professor emeritus, he remained closely connected to McMaster's Department of Clinical Epidemiology and Biostatistics, teaching seminars and courses and participating in the research symposia established in his honour.
Sackett, who died May 13, leaves his wife Barbara and sons David, Charlie, Andy and Bob.
Visitation will be held at the May Funeral Home, 63 Main Street East, Markdale, Ontario on Tuesday, May 19 from 2 to 4 p.m. and 7 to 9 p.m. There will be a memorial service at Annesley United Church, 82 Toronto Street South in Markdale, on Wednesday, May 20 at 11 a.m. Arrangements are being made for a celebration of life in Hamilton soon.
Sackett had requested that memorial donations be made to the David L. Sackett Scholarship Fund at McMaster University.