Three Science faculty members recognized for research excellence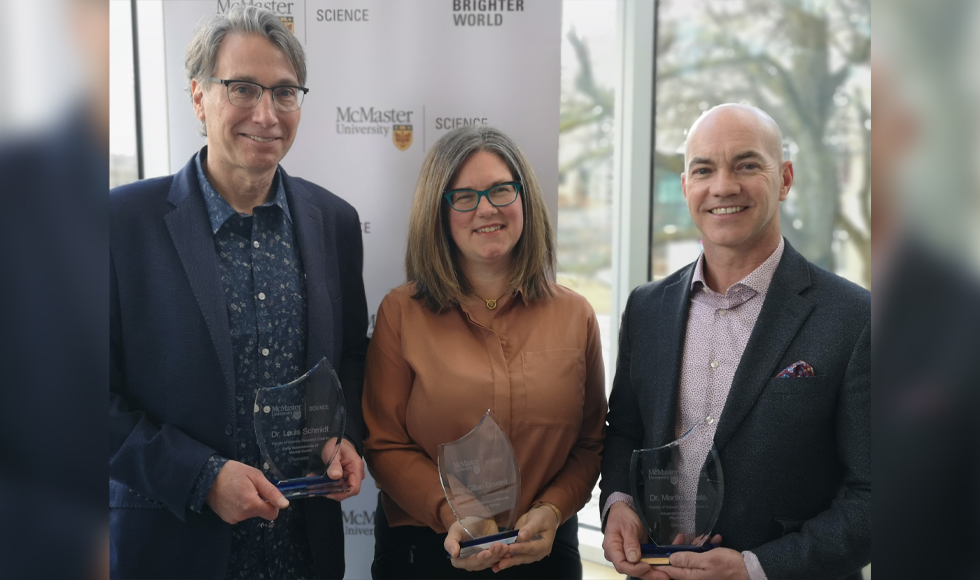 ---
Colleagues have awarded Faculty of Science Research Chairs to Louis Schmidt, Gillian Goward and Martin Gibala.
The faculty members will join last year's cohort of Michael Brook, Kari Dalnoki-Veress and Allison Williams.
Maureen MacDonald, dean of Science, and Gianni Parise, Associate Dean of Research & External Relations, congratulated the Faculty's newest chairs during a celebration hosted at the LIVELab.
"Being awarded a Faculty of Science Research Chair is a special honour because colleagues are nominated and then chosen by their peers," says MacDonald.
Introduced in 2019, Faculty of Science Research Chairs receive three years of funding for graduate students and supplies. The designation also helps secure further grants, investments and partnerships.
Dalnoki-Veress, who was named an inaugural Faculty of Science Research Chair last year, joined Megumi Harada and Pat Bennett on the selection committee chaired by Goward.
"Selecting this year's Faculty of Science Research Chairs was far from quick or easy decision for the committee," said Parise. "We had 15 researchers nominated from across the entire Faculty and every candidate is an exceptional researcher and mentor to students"
In addition to introducing Research Chairs, the Faculty of Science has launched a Research Infrastructure Renewal Fund, Post Leave Support Program and Global Science Initiative. A third cohort of Faculty of Science Research Chairs will be chosen next year.
"We're proud to be making significant and sustainable investments that support our researchers in building a brighter world," says MacDonald.
Martin Gibala, Department of Kinesiology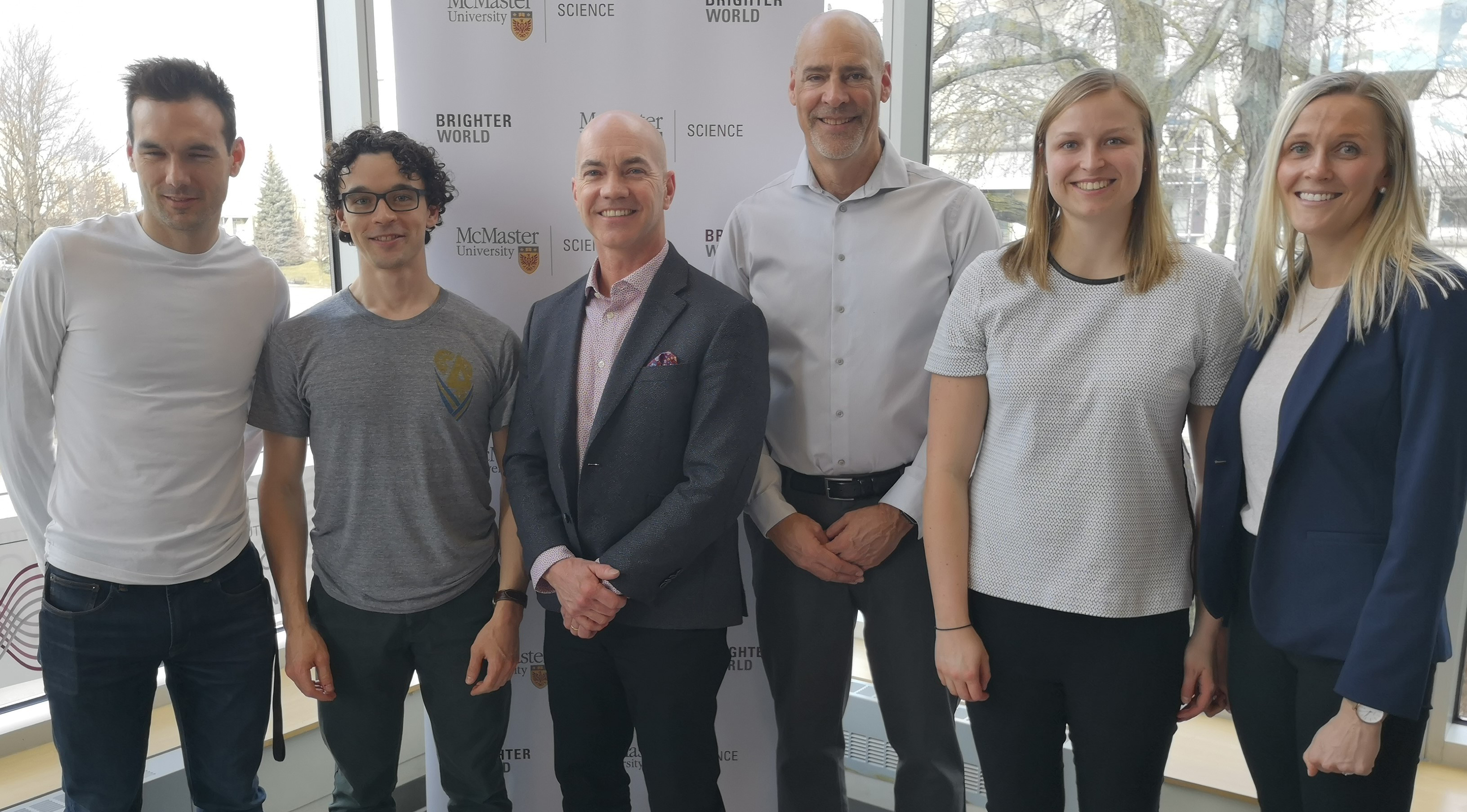 Martin Gibala is an integrative physiologist who studies the mechanistic basis of exercise responses in humans and associated health impacts. He is chair of the Department of Kinesiology and also the bestselling author of The One-Minute Workout: Science Shows a Way to Get Fit That's Smarter, Faster, Shorter. He has received three awards for teaching excellence and the President's Award for Excellence in Graduate Student Supervision. Gibala's research has helped to establish the efficacy of brief rigorous exercise to enhance health and fitness, including in people living with chronic diseases.
Louis Schmidt, Department of Psychology, Neuroscience & Behavior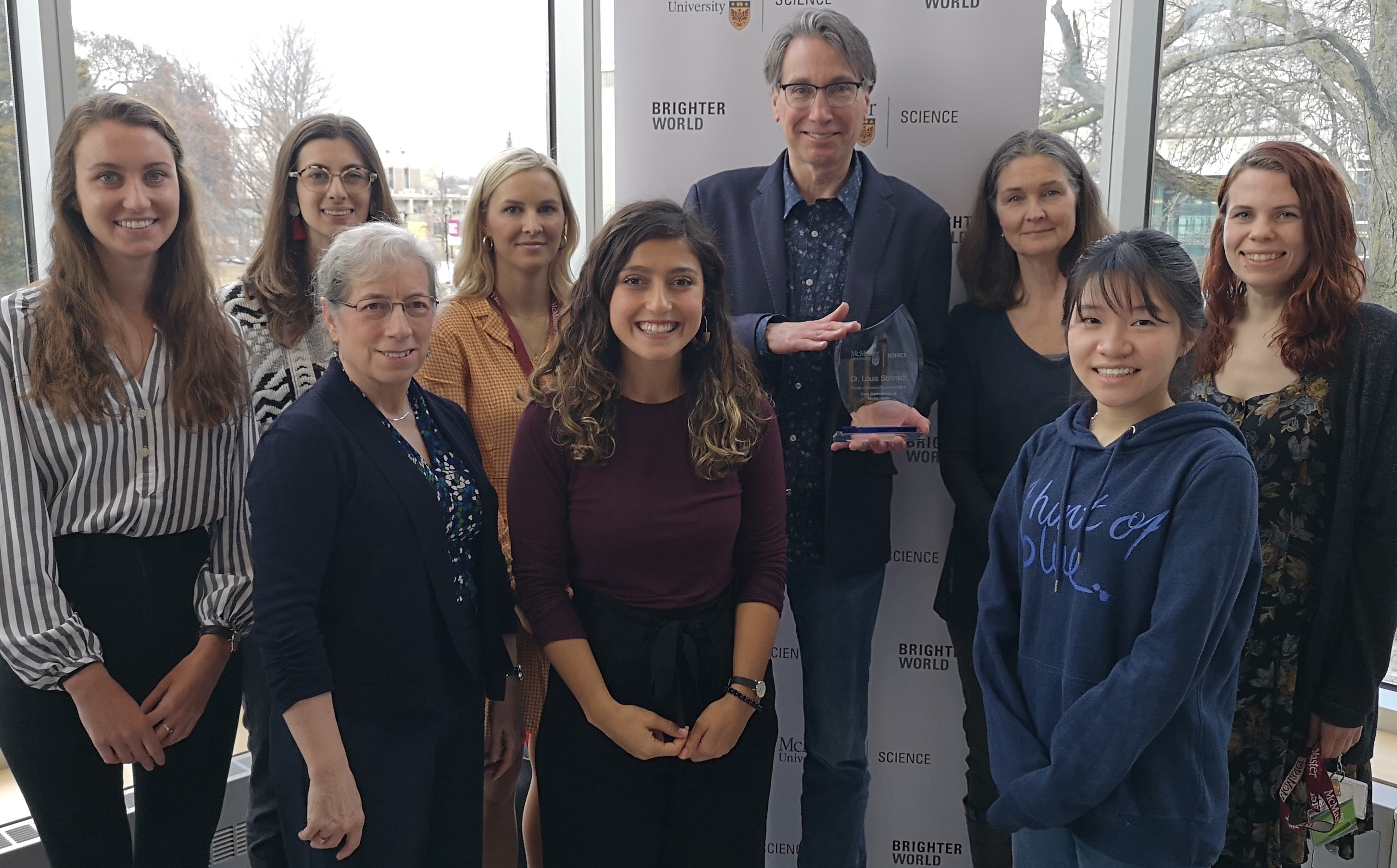 Louis Schmidt is a professor in the Department of Psychology, Neuroscience & Behavior and an elected Fellow of the Association for Psychological Science. He focuses his research on understanding behavioural and biological factors underlying individual differences in socioemotional processes and psychological outcomes in typical and atypical human development. A primary goal of his research is to identify and describe factors early in life that predict emotional well-being and mental problems during development.
Gillian Goward, Department of Chemistry & Chemical Biology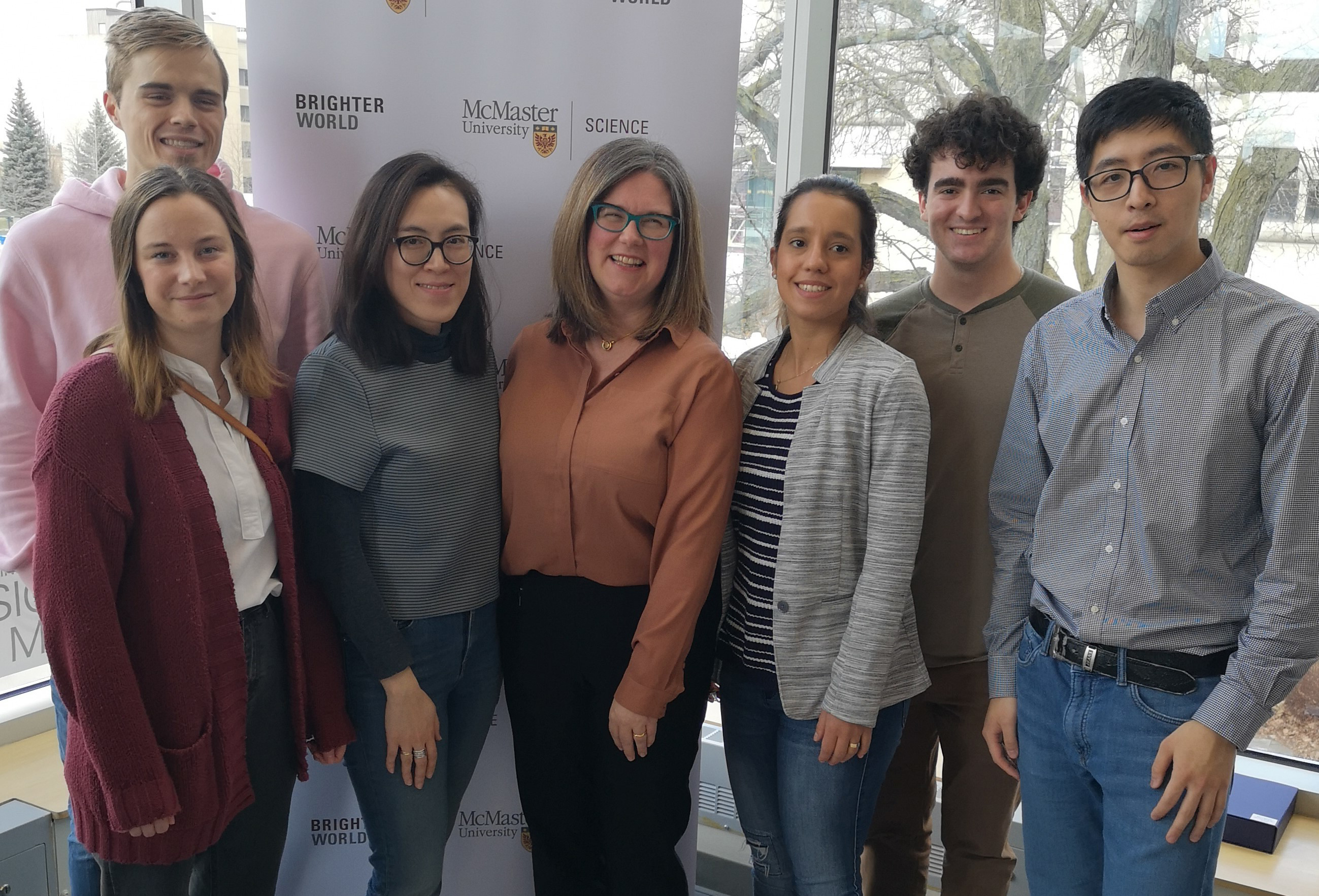 Gillian Goward is chair of the Department of Chemistry & Chemical Biology and an internationally renowned Canadian scientist who studies advanced energy materials using a combination of magnetic resonance spectroscopy and imaging. In her Magnetic Resonance and Materials for Energy Storage Lab, Goward and her students use nuclear magnetic resonance to study how lithium and other types of batteries and fuel cells work at a fundamental level. Since 2011, she has led an NSERC partnership program with researchers at General Motors and four Canadian universities.