Thousands gather to celebrate McMaster's faculty and staff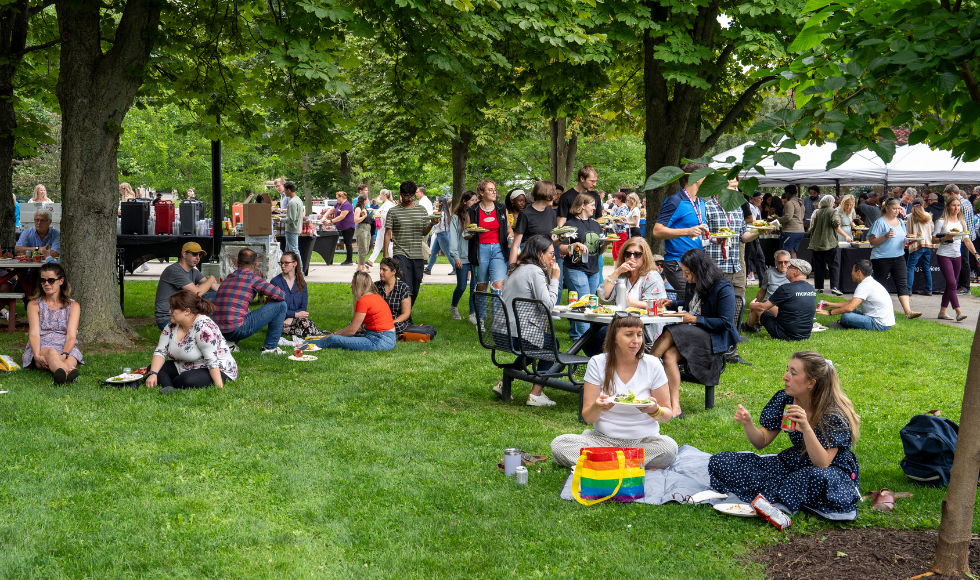 The annual employee picnic is a way for the university to say thank you to staff and faculty for their hard work.
---
Sunny weather, great music and delicious food brought thousands of faculty and staff out to the Annual Employee Picnic. 
Hosted by the president and vice-presidents (PVP), the picnic is held  to say "thank you" to McMaster's employees for their hard work.  
"I am so grateful for the unwavering dedication and tireless efforts of our exceptional faculty and staff," says McMaster President David Farrar. "McMaster is an incredible place to learn, teach and work thanks to your passion and hard work."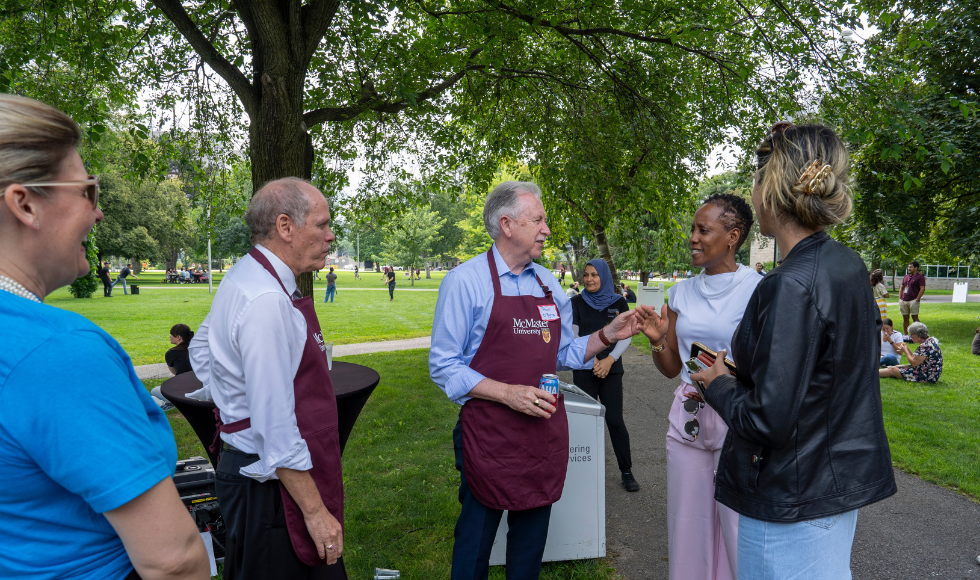 "We have incredible people at our university," says Susan Tighe, provost and vice-president (Academic). "Thank you to our faculty members who go above and beyond for our students every day and to our staff who do so much, from keeping our grounds accessible and beautiful to making sure our students have nutritious food to eat and to the advisors who help with academic programs."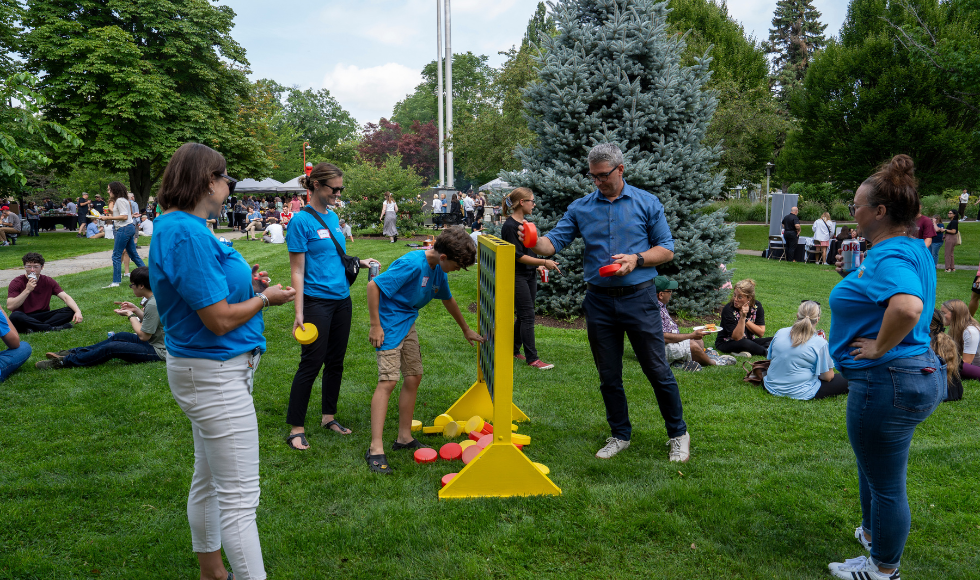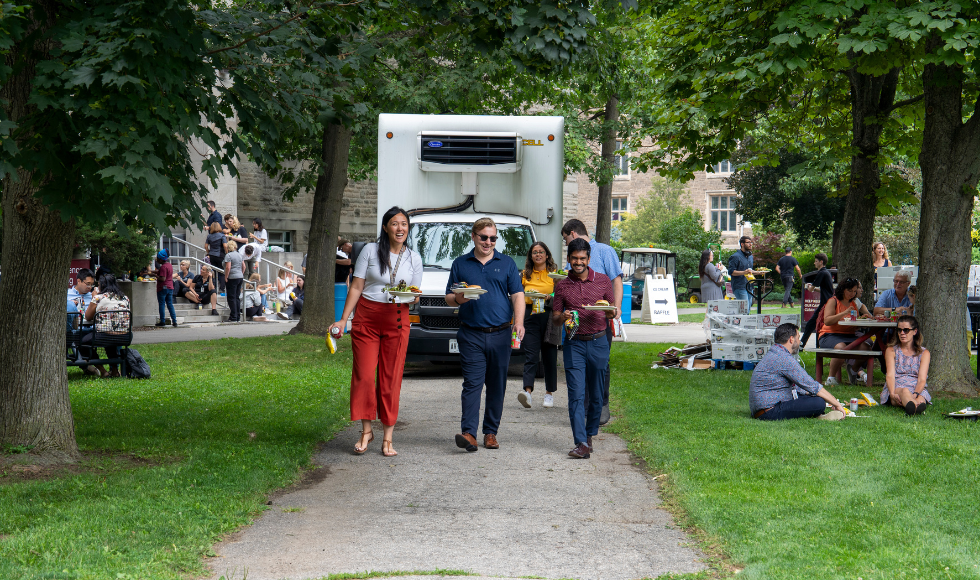 McMaster's Hospitality Services staff prepared over 2,200 meat and vegetarian burgers and 1,400 chicken breasts over the course of the picnic. 
"I want to thank our amazing Hospitality Services, Facility Services and Housing and Conference Services staff and our organizing committee for the delicious food, amazing set up and for ensuring the event went smoothly," says Saher Fazilat, vice-president (Operations and Finance).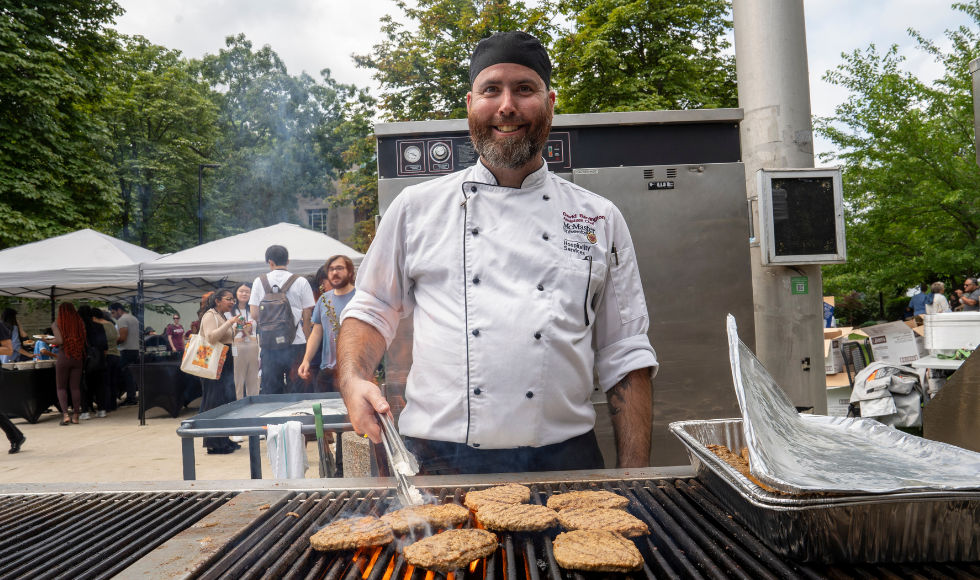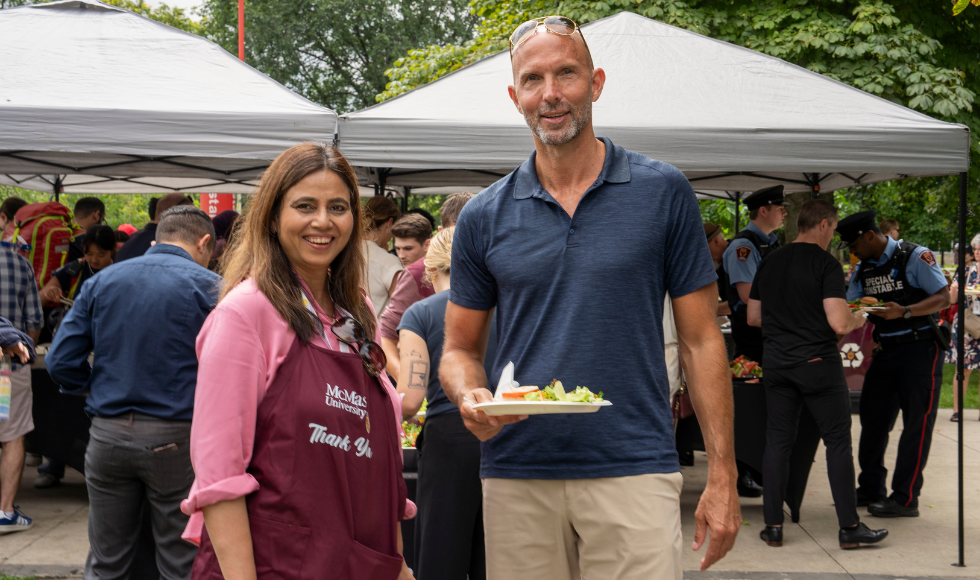 ACCESS Tech, a partnership between University Technology Services and Facility Services that works with community partners to collect donations of refurbished technology, hosted a booth at the picnic. They received the largest number of donations in their history: over seven large pallets of computers, cell phones, printers and other items will be donated to Empowerment Squared, network agencies and others to give the technology to Hamiltonians in need or ensure it is safely recycled.   
"And thank you to everyone who donated technology and participated in this sustainability initiative, says Fazilat.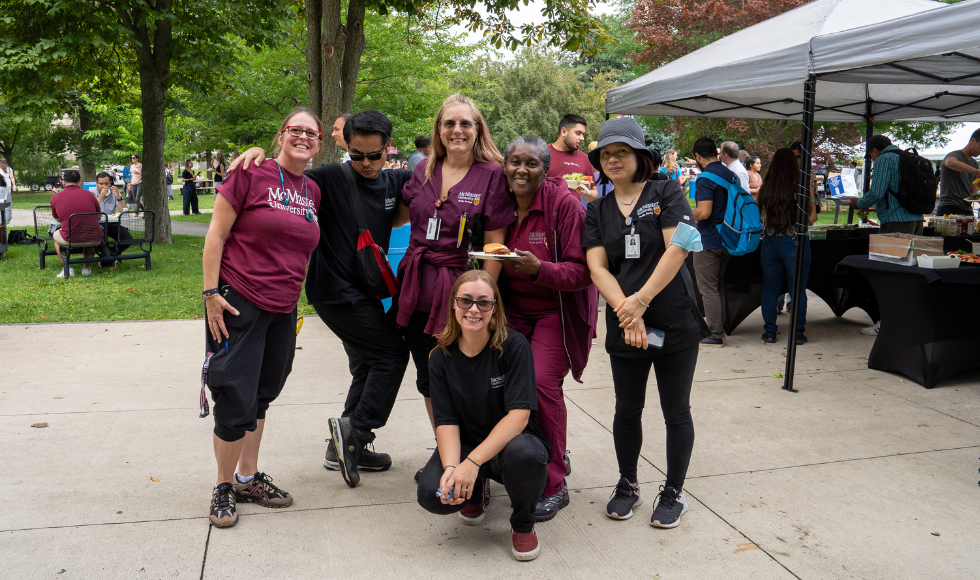 "This was my first picnic here and I loved seeing our faculty and staff enjoying each other's company and connecting on our beautiful campus grounds," says Lili Litwin, vice-president (University Advancement). "Thank you to everyone who continues to make sure McMaster is thriving and to everyone who was involved in this event." 
An in-person raffle was held to give away McMaster swag and prizes, including a McMaster suitcase, picnic basket, clothing, wireless headphones, reusable water bottles and other items. For those unable to attend, a raffle was also held online.
Congratulations to the online raffle winners below: 
Hanna Fang 

 

Monica Stagno 

 

Melanie Waters 

 
See you next year!