There's a (virtual) background for that!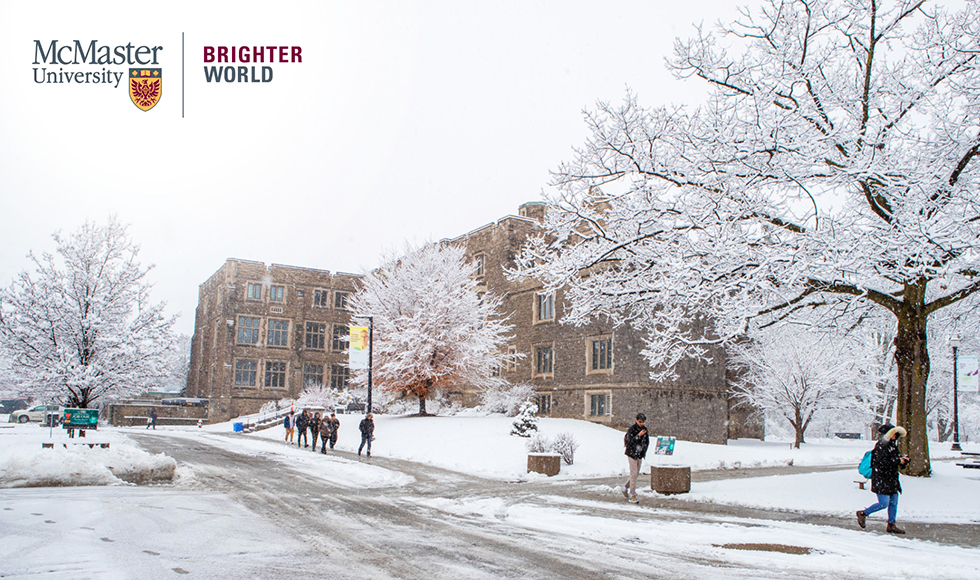 ---
Your Zoom background just got more fun now that there are additional McMaster branded options to choose from.
If you want to feel like you're in a magical winter wonderland in front of University Hall, Hamilton Hall, or passing Burke Science Building — we have a virtual background for that.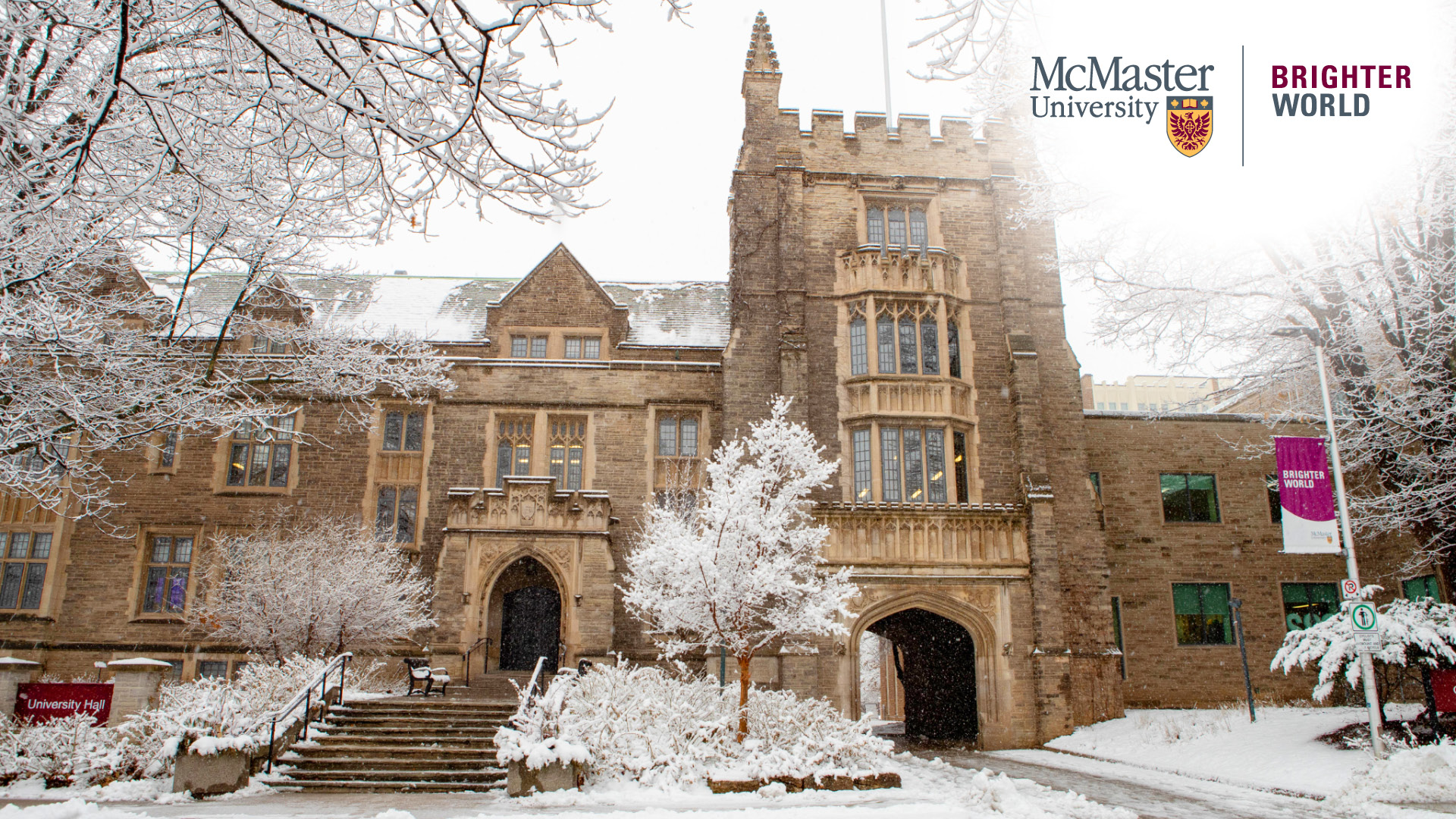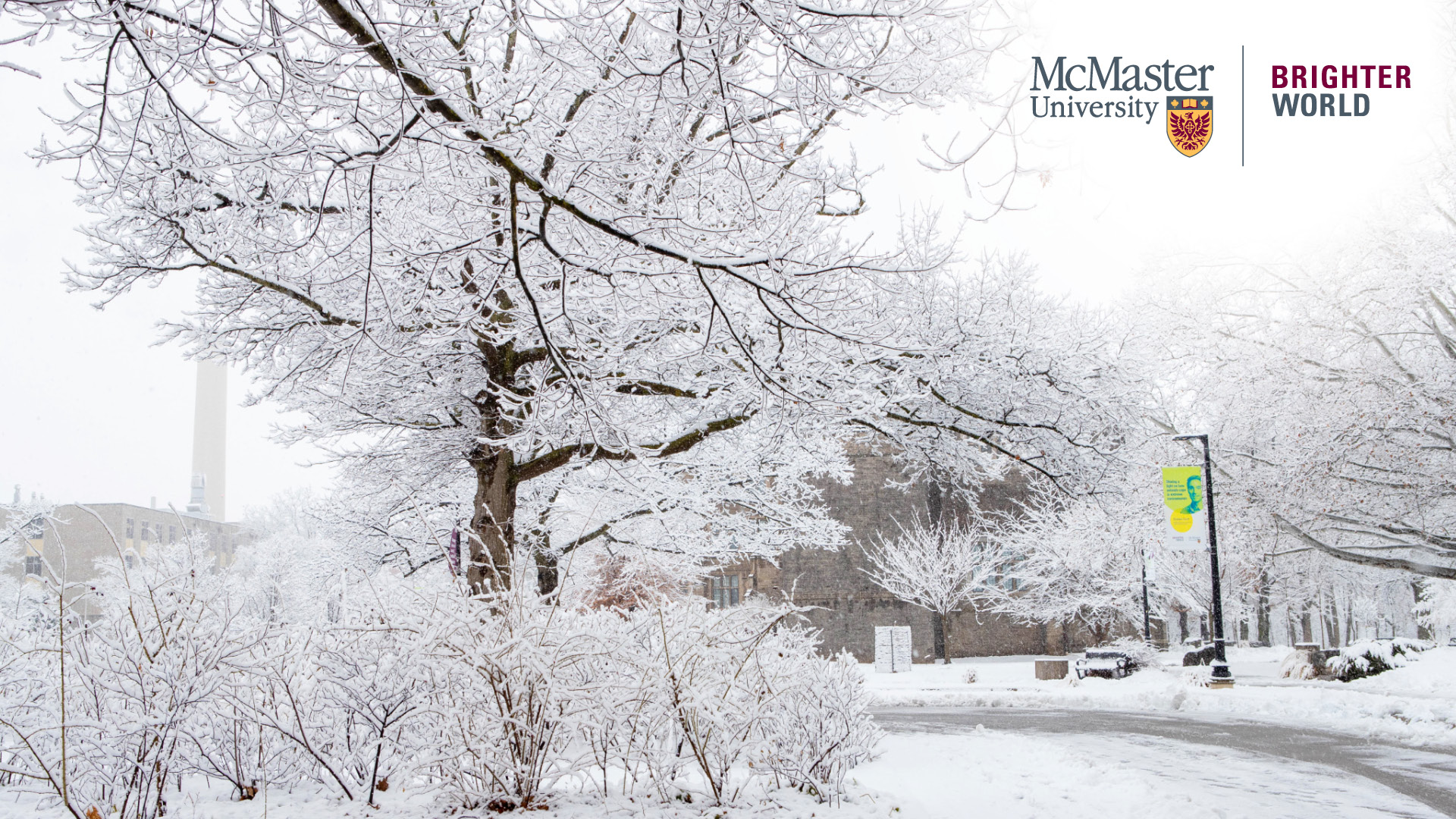 You can feel connected to the university no matter the season. Or maybe you want to represent your Faculty during your next meeting or just want to add some radiant flares.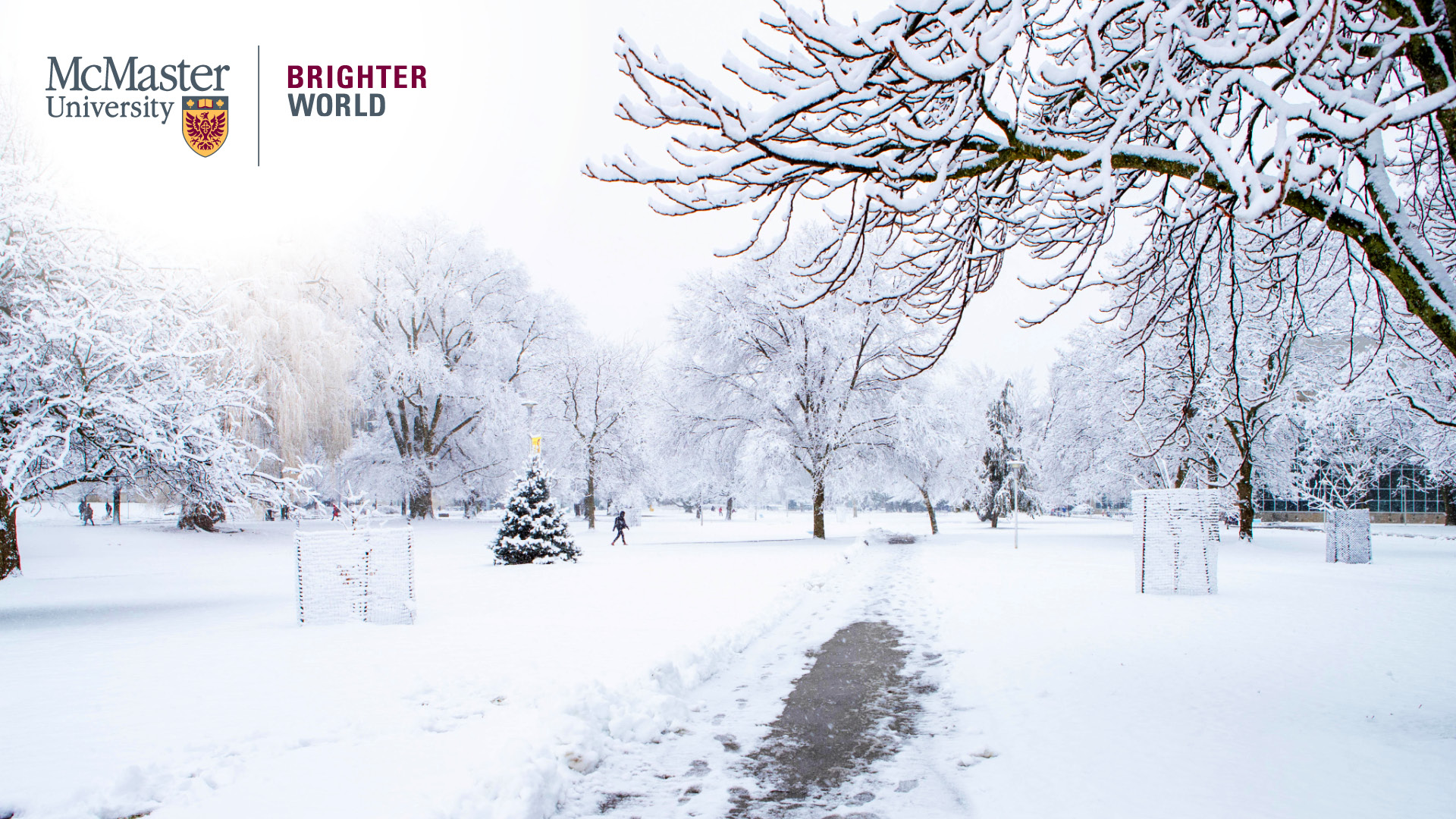 But of course, if you delight in the cherry blossom trees in full bloom, or are awestruck by the vibrant fall colours, or want to take a load off next to the statue of William McMaster, those are also still available for download. 
All background plus download and setup instructions are available on the brand standards website.