Theatre talk puts gendered roles in the spotlight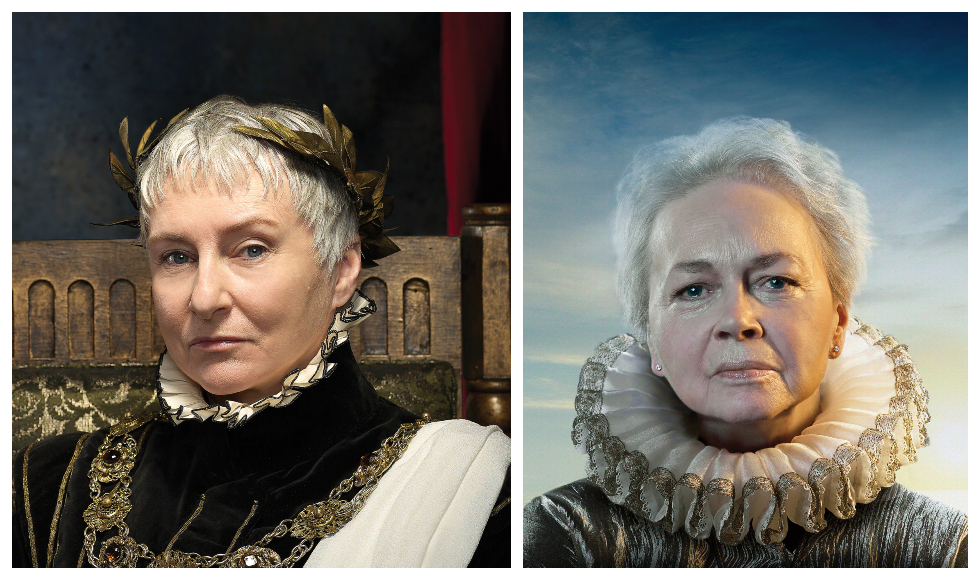 Canadian stage icons Seana McKenna, left, and Martha Henry will be at McMaster on Sept. 24 to discuss their roles as Julius Caesar and Prospero at this year's Stratford Festival. Photos by Clay Stang
---
Viola. Portia. Rosalind. Imogen. Long before there were gender-reversed remakes, Shakespeare was blurring gender lines on the stage, though in his time, that meant having a male actor play a female character (who might then pretend to be a man).
And in performing his plays, theatre companies have been defying gender assumptions for centuries. This year's Stratford Festival, for instance, features a gender-fluid Comedy of Errors, and has veteran actors Martha Henry playing Prospero in The Tempest and Seana McKenna playing the title role in Julius Caesar.
On Monday, Sept. 24, Henry and McKenna will join CBC broadcaster Eleanor Wachtel on campus for a conversation on their experiences of "Gender-bending in Shakespeare" at the annual John Douglas Taylor Conference, presented by McMaster's Faculty of Humanities and the Socrates Project.
The discussion is the final act in a day of programming for "Engendering the Stage in the Age of Shakespeare and Beyond," a research project that brings together international scholars, artists and directors to explore portrayals of gender on the stage in early modern theatre — that is, around Shakespeare's time — as well as on contemporary stages.
Monday's programming begins with a round table discussion featuring Theatre and Film Studies associate professor Peter Cockett and English and Gender Studies associate professor Melinda Gough, along with Clare McManus from Roehampton University in the U.K., and Keira Loughran, who is directing Comedy of Errors at Stratford.
Cockett, Gough and McManus are three of the four core members of the Engendering the Stage research project. They'll share their insights from a week-long immersive workshop on gender at Stratford, which was the first part of this year's Taylor Conference.
The Performance As Research experience at the festival's Theatre Laboratory included a diverse range of actors, directors and scholars, all exploring how gendered performances through history resonate with today's professional theatre scene, with an eye on advancing gender equity and inclusion.
After the round table, award-winning director Emma Frankland will speak about her work on a revival of Galatea, a play that predates Shakespeare and features a same-sex couple at its heart. Her talk is titled "Trans, Queer and Feminist Histories in Early Modern Theatre: Then and Now."
It will be followed by a session led by Loughran, Stratford actor Jessica Hill, costume designer Joanna Yu and Dr. Erin Julian from Western University, about creating the gender-fluid world of Comedy of Errors.
Finally, Henry and McKenna will take the stage with Watchtel to talk about their cross-casting experiences and the reactions to their work. The discussion is supported by the Socrates Project, a campus-wide pilot that strengthens McMaster's commitment to the liberal arts. Admission is free. Register here.