The sound of science: Astronomy and Music come together for special presentation of The Planets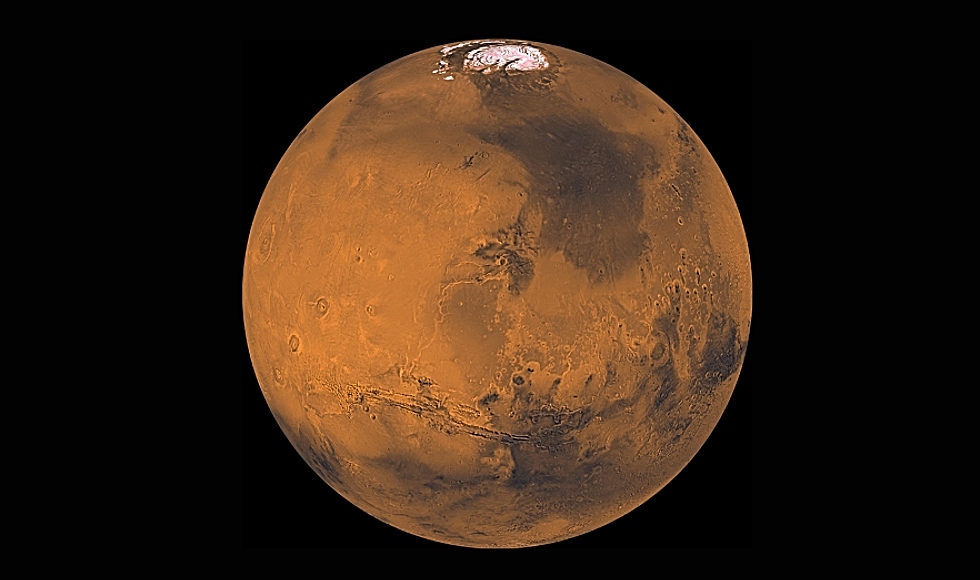 About 1000 images taken by the Viking Orbiter have been processed to create this image of Mars. The north polar cap is visible in this projection at the top of the image, the great equatorial canyon system (Valles Marineris) below center, and four huge Tharsis volcanoes (and several smaller ones) on the left. Heavy impact cratering of the highlands (bottom and right portions of the image) can also be seen. This image will be included in a special presentation of Gustav's Holst's The Planets, a collaboration between McMaster's Department of Physics and Astronomy and the Hamilton Philharmonic Orchestra. Image Credit: NASA/JPL/USGS
---
Nearly 100 years ago, British composer Gustav Holst's orchestral suite, The Planets, was performed for the first time in its entirety, becoming an instant hit with audiences.
Holst's vivid soundscapes – one for each planet in our solar system except Earth – captured the public imagination back then and have continued to resonate, inspiring the works of modern-day composers like John Williams and Hans Zimmer.
Now, two McMaster researchers, in partnership with the Hamilton Philharmonic Orchestra (HPO), are helping to bring this symphonic masterpiece to life in a way that Holst could never have imagined.
Using stunning images and video taken by NASA spacecraft, Laura Parker and Ralph Pudritz, both of McMaster's Department of Physics and Astronomy, are teaming up with the HPO's composer-in-residence Abigail Richardson-Shulte for a special talk that will not only feature Holst's music, but will also explore the scientific discoveries that are shedding new light on the planets in our solar system.
"We've chosen some spectacular images that tell an incredible scientific story," says Pudritz, a professor and theoretical astrophysicist who studies the formation of stars and planets, and the possibility of life on Earth-like planets. "These aren't just telescope images from Earth, these are from NASA missions that have actually orbited the planets – the Juno spacecraft, the Voyager spacecraft, the Cassini mission – these are all missions that have led to some major discoveries."
"You might have seen one or two of these images in the news," adds Parker, an associate professor and observational astronomer who studies the formation of distant galaxies and how they change over time. "But to see images of all the planets at once with the extra astronomy context we're going to add, is something people haven't seen before – we hope it will enrich the experience for the audience."
The talk, which will be followed by a performance of The Planets by the Hamilton Philharmonic Orchestra, was developed in collaboration with Richardson-Schulte and combines musical interpretation with scientific information. "The idea is that it will all fit together into a story that complements the music," says Parker. "So, the audience will learn more about each planet as we follow the movements."
Despite its scientific subject matter, Holst drew his inspiration for The Planets not from astronomy, but from astrology. He assigned each of the planets with a distinct personality – the Mars movement, for example, was sub-titled the Bringer of War and Mercury was dubbed the Winged Messenger. Holst also ordered the movements according to his musical narrative rather than by the order in which the planets appear in the solar system, creating emotional contrasts and building drama throughout the work.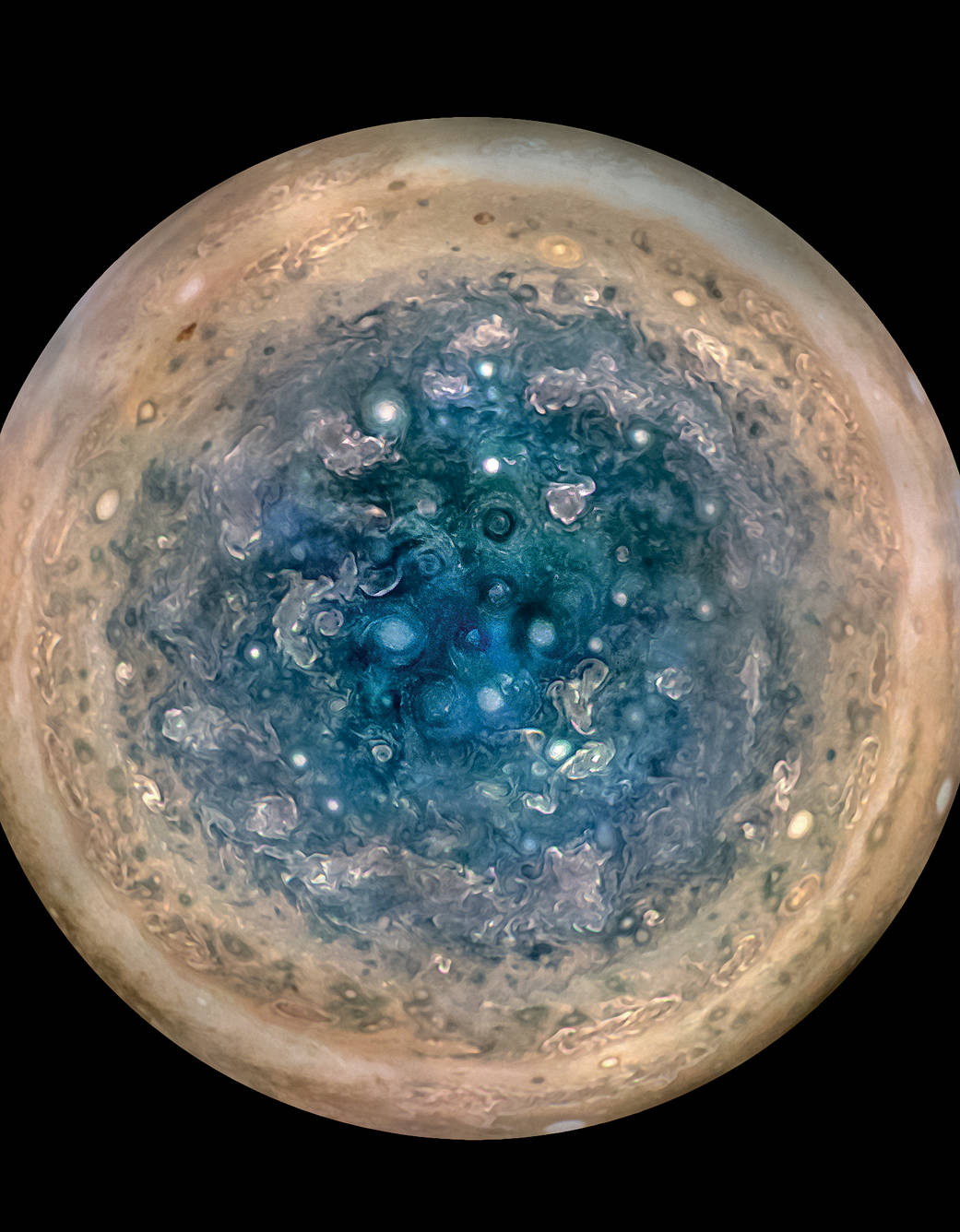 But Parker and Pudritz say that the science behind the planets, particularly as revealed by the NASA images, tells a story every bit as dramatic as the music.
"One of the images we'll be talking about is of a totally mind-boggling image of a canyon system on Mars," says Pudritz. "It's a system so massive that the Grand Canyon would disappear into it like a drop in the bucket.  We've also chosen a spectacular video – a close fly-by of Jupiter where the spacecraft comes screaming down right over cloud tops of the planet. These high-resolution images are really unbelievable."
Graeme Luke, chair of McMaster's Department of Physics and Astronomy says he was approached by the HPO about partnering on the concert last fall.  He was immediately interested in the idea and reached out to Parker and Pudritz as well as to professor emeritus Bill Harris, who curated a series of images taken by the Hubble Space Telescope that will provide the backdrop for the concert portion of the evening.
"You might think that physics and astronomy are very different from the cultural arts," says Luke. "But there are actually a significant number of physicists, astronomers and mathematicians who are very musical and it's nice to think that there is a musical corpus like The Planets that can inspire people about science as well. So, it seemed like a natural idea to bring these two communities together who actually have a lot of overlap."
Parker and Pudritz, both of whom give numerous public talks on astronomy each year, say they are excited to collaborate with the HPO and to share their expertise with the public.
"Astronomy is a gateway science for many people," says Parker. "Lots of kids start out loving astronomy and then they become interested in other fields of science or engineering which can take them lots of different places. For many people, astronomy is easy to connect with and by doing this kind of outreach, I think we can expose more people to STEM and get more people excited about science."
This sold out presentation of The Planets, which will also feature McMaster's Women's Choir, will take place on March 16.