"The lifelong learning journey is challenging yet rewarding" for continuing education graduates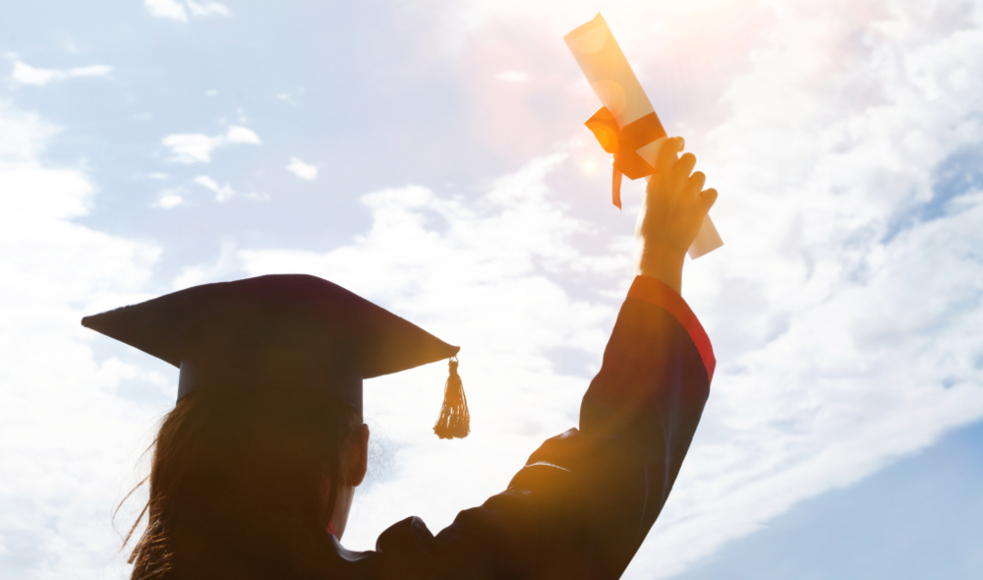 ---
On November 12, more than 600 McMaster University Continuing Education graduates were celebrated via a virtual celebration.
The graduating class of 2020 was welcomed and celebrated online through heartfelt video and written messages from university administration, instructors, family and friends.
McMaster Chancellor Santee Smith extended her congratulations by video and reflected on her own lifelong learning journey.
"Like you, I've been proactive is carving my pathway," she said, "a pathway that has not been linear, that's had twists and turns and full stops, but we continue to move forward."
Smith also reflected on what we have to learn from the COVID-19 pandemic beyond the classroom.
"COVID-19 is teaching us to pause and focus on our individual and collective well being. It is demonstrating our interconnectivity and interdependence and how our physical, mental, emotional, and spiritual and community health are so intricately interwoven."
McMaster Continuing Education Director Lorraine Carter congratulated the class of 2020 via a video of her own and emphasized the individual and societal benefits of continuing education.
"You chose to soldier on with your studies and to achieve goals that will enhance your career and broader future," said Carter. "And never in the history of learning has this kind of resolve been more important. It is indicative of what Canada needs to rebuild a strong economic foundation, foster healthy communities and better individual lives. "
Carter also extended her sincere gratitude for the support provided by the families and friends of the graduates.
Adult learners at McMaster University Continuing Education come from diverse backgrounds and have often faced challenges and adversity on their path to higher education.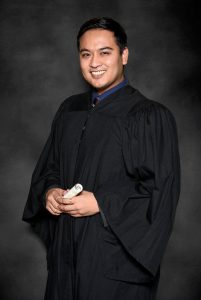 Tyson Dimayuga, a Business Administration and Marketing graduate came to Canada from Manila in 2016.
"Like most newcomers, I had my fair share of challenges settling in." he says. "At that point, I was juggling studies, work, and adapting to my new home."
Dimayuga persisted and today he uses his education and experience in his volunteer work which includes newcomer settlement and job search strategies at the YMCA in the Greater Toronto Area.
"I wanted to share my story with aspiring adult learners, especially newcomers wanting to pursue continuing education, to show them how learning and career goals can align with each other. If I can do it, so can you. The lifelong learning journey is challenging yet rewarding."
Troy Hill, president of the McMaster Alumni Association shared a video welcoming the new graduates to the McMaster alumni family.
"You have now become a member of the McMaster Alumni Association, and so begins the next phase in your relationship with McMaster, one that we hope engages you throughout your lifetime, as it has for me," he said.
"Collectively, alumni are the largest constituency in the McMaster family, continuing to contribute to their alma mater as vital supporters, advocates, mentors, role models, and, of course, volunteers much like myself. I certainly hope you will take pride in joining this remarkable group and sharing the connection of McMaster education."
This year, a number of students and instructors received recognition for their accomplishments and significant contributions to McMaster Continuing Education.
James Howe, graduating with a Certificate in Metallurgy of Iron and Steel, was the recipient of the ArcelorMittal Dofasco Award for Academic Excellence.
Graduate Erin Smyth was the recipient of this year's McMaster Association of Part-time Students (MAPS) Centennial Award. Erin was recognized for her perseverance, commitment and dedication to excellence in the Addiction Care-worker diploma program which she completed while experiencing exceptional life circumstances.
Donna Thomson, caregiver, advocate, and author received the Educational Innovator Award for her facilitation and evolution of McMaster Continuing Education's award-winning no-cost, open access, online Caregiving Essentials program. Donna's podcasts and virtual conversations with caregivers are having an impact on caregivers across the country.
Trish Trenter received the Appreciation Award for her enthusiastic advocacy on behalf of McMaster Continuing Education and its diverse programs. As director of recruitment and partnerships with Contact North|Contact Nord, Trish works to enable access to online programs and courses for under-served Ontarians.
Congratulations to the Class of 2020!