The current academic environment offers many options and pathways for students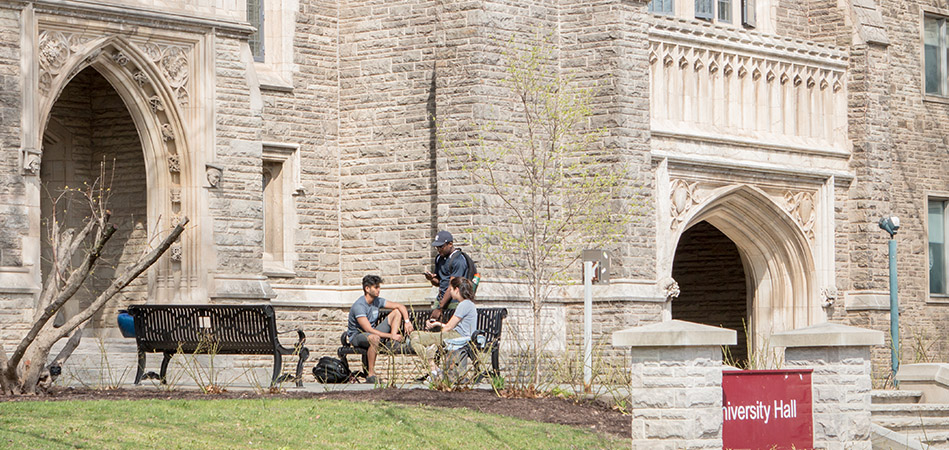 ---
There was once a time when further education meant one thing: making a commitment to an academic career. Similar to how the job market has changed, so too has the further education journey. From research-based Master's degrees to continuing education programs across colleges and universities, those pursuing further education in today's academic environment are working with a more customizable process.
For students interested in further education, navigating available programs and options presents many challenges. How can a student know whether or not they are applying to the right program? How do they find the program that fits their needs and goals? How do they even know further education is the right decision? These are common questions that Kerri Latham, career counsellor at the Student Success Centre, often hears.
"Students can get easily overwhelmed when they Google programs," says Kerri. "I often encourage students to research their options systematically by using career information databases that provide education pathways for careers and to talk to professionals or professors to learn about programs from people directly connected to their field of interest."
One tool students can use to explore their options is Career Cruising, a Canadian resource that can help students map out career paths and different ways of reaching that goal. McMaster students can access this resource for free with their MacID. Career Cruising is a great way for students to independently map out their options and do their research.
For students who are concerned about their next steps or who are just looking for someone to help navigate potential programs and options, attending a Career Planning Group or registering for a one-on-one appointment with one of the SSC's advisors or counsellors can help with that process.  As Kerri suggests, "Clarifying priorities and purpose for further education will help students find the program that is the right fit." Kerri also advises students do their research and consider their own timeline and readiness for further education, as pursuing additional education carries an additional cost.
The Continuing Education Fair is another opportunity for students to explore available programs. The fair is a chance for students to get the answers to their questions from the source or learn more about the application process. Many students who attend learn of opportunities they did not know of prior.
The Student Success Centre will also host workshops throughout the month of October that cover a range of topics, including "Writing Personal Statements," "Grad School Applications," and "Considering Graduate School?" These short group sessions are based on common questions and concerns shared by students.
Whether a student decides to pursue a Master's degree, post-graduate certificate or graduate diploma, or decides to forego the process altogether, Kerri says, "It's important to remember that there are many options and different pathways to success."
To register for Career Planning Group, workshops, or a one-on-one appointment, visit OSCARplus (under Student Success Centre events).
For more information on the Continuing Education Fair, taking place Tuesday, October 17 to Wednesday, October 18, 2017, visit the Student Success Centre's website. This event features different organizations each day.