Summer ESL program builds a bridge between cultures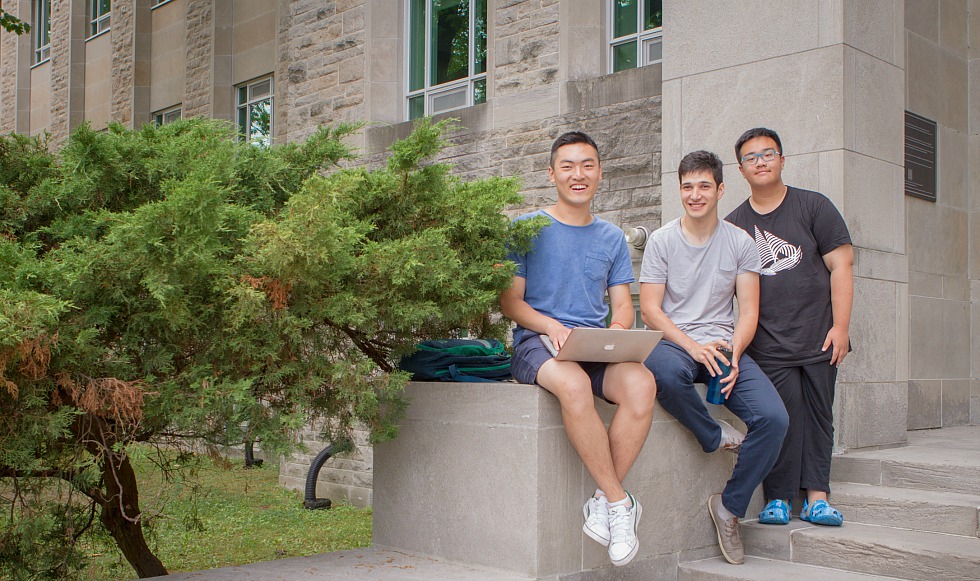 (Left to right) SummerESL@Mac volunteer David Sun, McMaster student and SummerESL@Mac Program Assistant Yahya Ikbal Ayadin, and SummerESL@Mac student Edward Sun take a break from the English language training program which brings high school and university students from around the world to McMaster.
---
Since arriving at McMaster from Shanghai a month ago, Edward Sun says he's experienced a lot of 'firsts.'
His first time traveling outside of Asia; his first time visiting Niagara Falls; his first time eating poutine (which has now become his favourite food); and his first time speaking English with confidence.
Sun is one of about 280 international students on campus for SummerESL@Mac, a program that offers students between the ages of 14-20 a chance to improve their English language skills, while providing opportunities to experience the post-secondary environment and explore Canadian culture on campus, in the Hamilton community, and in the surrounding region.
"One year ago, I couldn't speak very fluently and I was afraid of speaking with foreign students or teachers because I thought my English was poor, but I've learned a lot of things here– it's been wonderful," says Sun, a student from China's prestigious Shanghai Foreign Language School, affiliated with Shanghai International Studies University.
Developed and administered by McMaster's Office of International Affairs, the program provides students from a number of countries, including China, Korea, Japan, Italy, Turkey, Mexico and Saudi Arabia, with intensive academic English instruction.
Students also participate in number of activities designed to introduce them to a range of experiences on and off campus such as tours of research spaces across campus, outings to local sites like Hamilton Harbour and the nature trails in Cootes Paradise, day-trips to Niagara Falls and Canada's Wonderland, even a weekend excursion to Montreal and Quebec City.
David Sun, originally from Xu Zhou, China (north of Shanghai), participated in the program last summer. Now a second year Commerce student in the DeGroote School of Business, Sun is volunteering with the program, working with the students and helping to coordinate activities.
"There's such a huge difference between Asia and Canada," says Sun who participated in the program to brush up on his language skills and familiarize himself with campus before starting his undergraduate degree at McMaster
Learn more about McMaster's approach to internationalism. Read The McMaster Model for Global Engagement: A Strategy Document
"The best part is that you gradually become more and more confident to do things that you were scared to do before and you develop a more global perspective," he says. "Also you meet new people and learn from them. In my class we had Korean, Japanese and Italian students and we still keep in touch."
The program is taught by ESL teachers with the help of 11 program assistants, all students from McMaster's Faculty of Humanities and Arts and Science Program, and a team of student volunteers from various faculties.
"It's the best job I've ever had," says Yahya Ikbal Aydin, a third year student in McMaster's Linguistics Program and a program assistant who applied to hoping to learn more about other languages and cultures.
"I've learned how to develop experiences that can help cultural exchanges occur," he says. "Everyone is very interested in talking about their country, so I ask them to explain their culture to me in English, which helps them learn language skills and has helped me learn about different cultures."
The Office of International Affairs runs a variety of ESL programs throughout the summer.
The program is now in its thirteenth year and runs throughout July and August.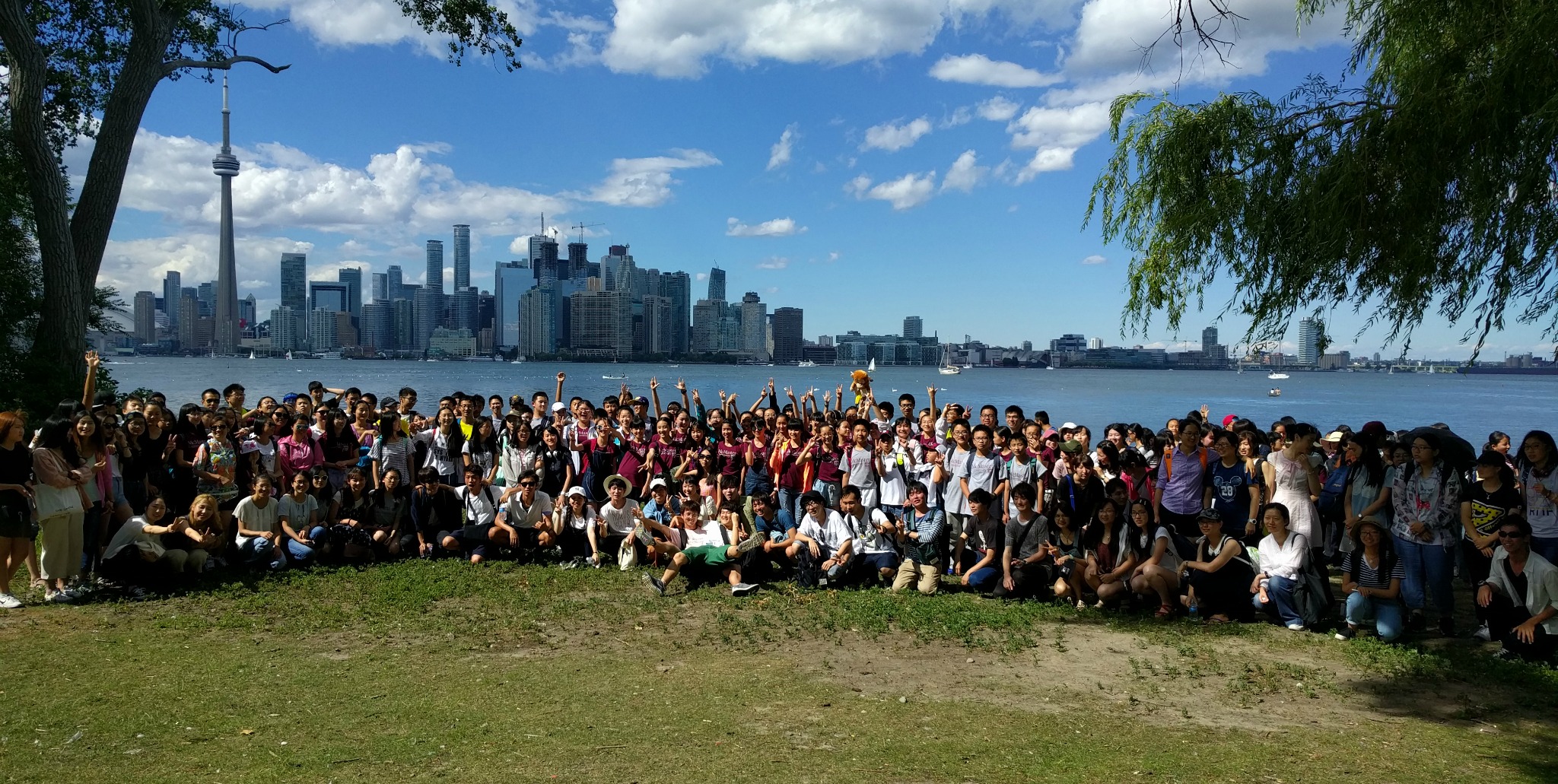 Students in the SummerESL@Mac program visit Centre Island, one of the many excursions they participate in as part of the program.