Stumped for Valentine's Day gifts? Our alumni have you covered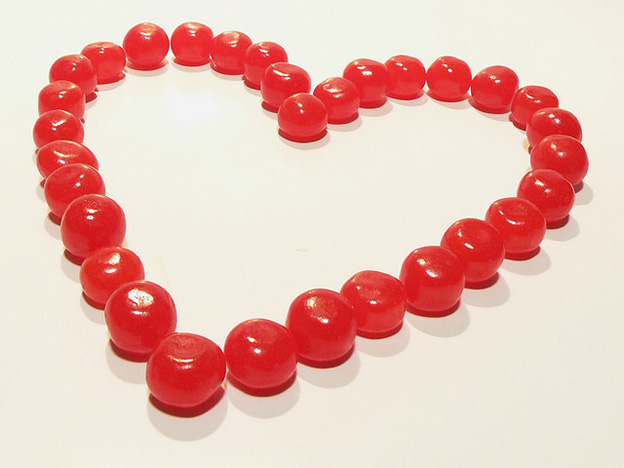 If you find yourself struggling to find that perfect something for your special someone (or just a treat for yourself), look no further than the creations of your fellow Mac alumni.
---
If you find yourself struggling to find that perfect something for your special someone (or just a treat for yourself), look no further than the creations of your fellow Mac alumni.
Staff at the alumni office have compiled a list of just a few alumni and the products they make. Below you will find a handpicked selection of products sure to impress and indulge the valentine in your life.
---

Jehan started making jewelry when she was a graduate student at McMaster. Following graduation, she started working for the Ontario government as a capital planner, all the while building up her jewelry-making expertise. Finally last year, she took the plunge into running her business full-time. For now, Azki's Designs is a one-woman operation, but she hopes to be able to grow enough to hire some part-time help within the next 12-15 months.
One of Jehan's favourite techniques is hand-knotting – literally tying a tiny knot in between each stone or pearl, as shown. It's painstaking work, but she finds it really brings out the natural beauty of every bead.
You can find this gorgeous freshwater pearl necklace and other Valentine's Day gift ideas at www.azki.etsy.com.
---

Rovena Tey is a creative paper artist who spent her childhood in Singapore but now resides near Toronto, Ontario. She makes greeting cards, posters, pin-back buttons, and other stationery goods. All by hand. She gets lost in her creative world mostly by night, for she is also a mother to a boy and a baby girl.
She was educated as a scientist, achieving a M.Sc. from McMaster University, and actually fell into paper crafting by accident – trying to recycle a lab manual cover by making a card, while job-hunting after graduating university. That is how it began. Although she did eventually find that science job, she continued creating art to utilize both her left and right brain. In 2010, her small business was launched as "Handmades by Rovena."
Her art is self-taught and is expressed in a simple yet striking style. Her designs are inspired by all the bits and pieces of her life – her children, her childhood, her heritage, her travels, her dreams, her favourite things, and even her scientific studies. And just as her life story is still being written, new cards are constantly being designed.
Rovena's cards can be purchased at select retail shops in Canada and USA, at craft shows including the One of a Kind Show in Toronto, and in her online shop.
Chemistry Love Card + You're Dynamite Button
If you have the right chemistry, then this love card is for you – featuring the structure of dopamine, the "fall in love" chemical.
The "You're Dynamite" button is a perfect token of appreciation you can give someone for being so awesome. It shows the structure of nitroglycerin, the explosive chemical in dynamite.
These are two of over 50 different chemistry designs in the collection that includes cards, posters, and pin-back buttons.
A card for the one who electrifies your life – maybe that electrical engineer.  A hand-cut electrical socket sits slightly raised in the centre of this bright white card.
Send your best birthday wishes in a card with this trio of balloons in different patterns of red.
---

After gaining experience working at McMaster's Phone Program as a student, Jessica led a career in fundraising for many years after graduating in 2008. But she always had a sweet tooth, passion for design, and a bit of an entrepreneurial spirit – so when she discovered the craft of decorating sugar cookies, it only made sense to dive in!
What started as a hobby quickly evolved into her business, hello baked, where her work is fuelled by a love of making chic edible art that looks just as good as it tastes. She's passionate about developing sophisticated designs that speak to her clients' style, and bake each creation to order using premium ingredients to ensure the highest quality. hello baked serves clients across Hamilton, Halton, and GTA, and specializes in weddings, corporate events, and special occasion favours.
Valentine's Day Sugar Cookie Set
10 hand-iced sugar cookies, individually wrapped and packaged as a set. Option to include a small personalized note. $35 including delivery within Hamilton, Burlington, and Toronto. (Additional fee may apply for other cities). *Special Alumni Price*
Website: www.hellobaked.com
Social: @hellobaked
Order Info: To place an order, please contact Jessica Lee (Jessica@hellobaked.com). All orders must be placed by February 8th, 2015.
---

Smooth and delicious, wine is meant to be shared. Presented in a larger bottle so there's just enough to share with a partner or friend with a meal, wine can elevate any occasion and experience. But with thousands of choices how do we find the right one?
Krystina Roman, DeGroote grad 2009 and soon to be Sommelier presents 3 wine picks that are perfect for Valentines Day. The easiest way to pair wine and food is by the weight of the food, for example a big hearty meal (beef stew) should be paired with a big wine. The sauce and spices actually impact the wine choice more than the type of meat or vegetable. As a general rule, creamy and buttery sauces pair best with an oaked wine like Chardonnay, tomato sauces work best with light red wines like Pinot Noir, Gamay or Chianti and a thick gravy pairs best with heavier reds like Merlot, Cabernet Franc, Shiraz.
It goes with what it grows. Consider the region or country of origin of the wine and pair the wine with the regional cuisine. Thin crust pizzas or tomato based pastas, for example go well with a Chianti or lighter red wine. Ontario lamb pairs best with Ontario Cabernet or Ontario Merlot. Pair the local food to the local wine and you can never go wrong.
Riesling, is the fan favourite of Sommeliers worldwide because it is complex and versatile. Due to the fact that it is a little sweeter and lighter than most white wines, it pairs with nearly everything. It's the go to wine pick when serving appetizers, cheese plates, spicy food, and anything vegetarian or seafood. Try the 2013 Rosewood Sussreserve Riesling which explodes with flavours of lemon lime and citrus fruits. Riesling is perfect for brunch too.
Big, Bold & Beautiful
Red wine should be smooth yet balanced and Merlot is the best wine that delivers those characteristics. Known for it's velvety texture, big flavours yet balanced tannins, Merlot is the go to with beef, duck and roasts. Try Merlot from British Columbia, Washington State, California and of course Ontario. Try the 2012 Rosewood Merlot out soon in LCBO.
Sweet wines are normally presented in smaller bottles as they are usually harder to make or have a unique process to make them. Ontario is globally known for ice wine, but Ontario is slowly starting to get recognized for it's high quality honey wines which is also known as mead. Mead, the world's first form of alcohol (predates beer, wine, & vodka) is made with just three ingredients – honey, water & yeast. The LCBO is now carrying Rosewood's 2013 Mead Royale, which has been barrel aged for 6 months. Similar to a late harvest enjoy this medium sweet wine with a plate of different cheeses or with sweet desserts like crème brulee, apple pie, cheesecakes and bread pudding.