Students go for Baroque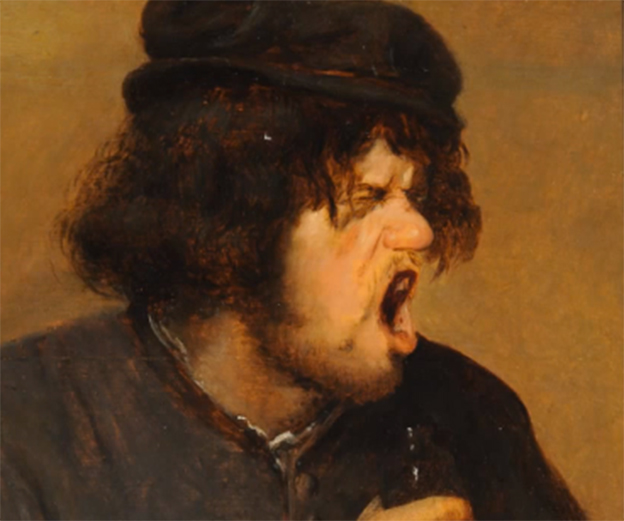 The Drinker/The Bitter Draught, by Adriaen Brouwer, is one of many works from the Baroque era housed at the McMaster Museum of Art.
---
A rare student-curated exhibition of art and objects from the Baroque era is about to open at the McMaster Museum of Art.
Worldly Possessions, which includes 17th and 18th century art and maps from McMaster's collection, objects from the biology department and images from the Royal Ontario Museum, was put together by five students under the supervision of Greg Davies, assistant professor in the School of the Arts.
Two years in the making, Davies proposed the collaboration to his students in a 2011 seminar course in art and visual culture in the 1700s. Several students stepped up: Adam Carter, Ariel de Aguiar, Taithleach Gillettsmyth, Mira Qamar and Anna Wisniowski.
Together they committed many hours of study, research, writing, and discussion to bring Worldly Possessions to life.
"We are delighted to present this beautiful and ambitious exhibition of new research from within McMaster's community about McMaster's art collection," says Carol Podedworny, the Museum's director and chief curator.
The exhibition of 28 objects includes etchings by Rembrandt and van Dyck, Flemish still life and portrait paintings, and Dutch watercolours of spiders and insects.
A public opening reception and celebration will be held at the Museum on September 19, from 6 to 8 p.m.
A brochure, with essays by two members of the curatorial team, will be available.
The event is part of the Spotlight on the Arts year-long series of events and performances. The series is meant to highlight McMaster's work in the fine and performing arts, music and more.