Students travel to Morocco for inaugural health field course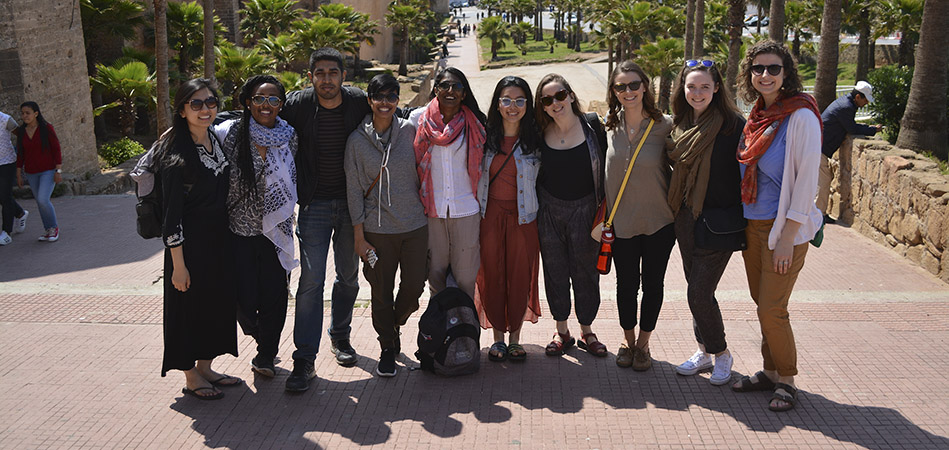 ---
Students in new McMaster field course, Interdisciplinary Global Health Field Course: Maternal and Infant Health in Morocco, are getting the experience of a lifetime.
Students spend four weeks in Morocco from May 3 to June 5 learning about Islam, medical anthropology and undergo intensive language training. Currently they are learning Arabic, living with Moroccan families, were received by the Canadian ambassador to Morocco and Mauritania, and visited the Association de Solidarité Feminine, a group that supports unwed mothers to prevent child abandonment. They have also traveled to the medieval Islamic city of Fez to learn about Islamic healing.
On May 28 they will go to the High Atlas Mountains, for the community health component. This course is led by Ellen Amster, McMaster's Hannah Chair in the History of Medicine.
Read the students blog about their experiences:
https://maternalandinfanthealth.wordpress.com/2016/05/18/when-in-morocco-2/
Visit the course website for more information: