Students collaborate with the Dundas Museum to design historical walking tours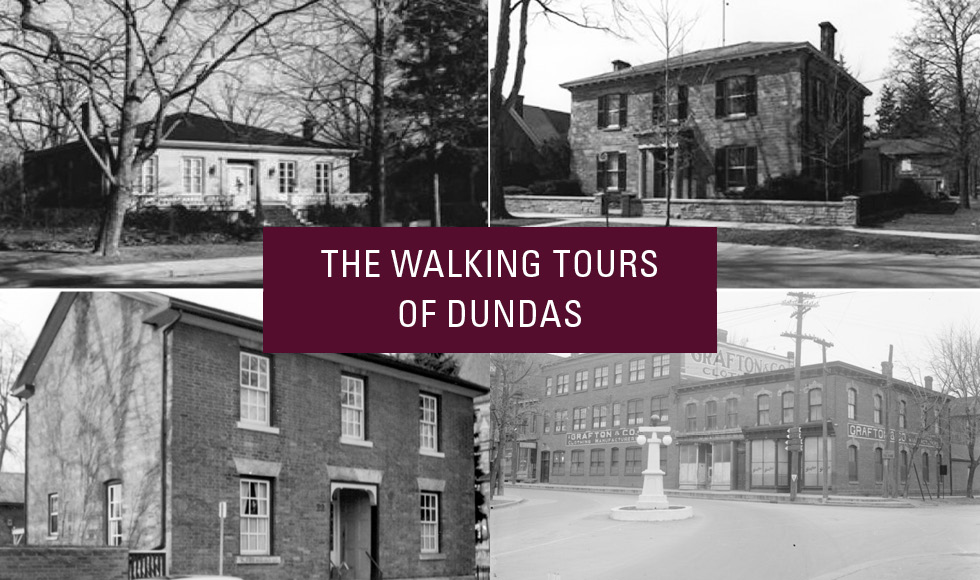 Various archival images of Dundas provided by the Dundas Museum and Archives.
---
In the Cross-Melville District of Dundas there are a collection of homes with unique character and distinguishing features including the large size of the lots, some ranging up to 60 feet and depths of 120 feet. These homes once housed many prominent members of the Dundas community. 
This is an excerpt from one of three Dundas Museum walking tour guides co-created by McMaster's own history students.
As part of a fourth year Humanities practicum course, students have the opportunity to immerse themselves in public history through a work placement, such as the collaboration with the Dundas Museum.
"This course is all about connecting students with public history and teaching them about the possibilities that exist," says Jodey Nurse, assistant professor for McMaster's Wilson Institute for Canadian History. "We talk about themes and then they go out and see how it applies in the real world."
"I didn't know what to expect when I started this project about public history," said Graham Cade during the end-of-semester presentation. "Most of my experiences with history have been writing academic papers." The best feeling, he said, was telling interesting stories that are also accessible for people of all ages to enjoy.  
Cade, along with Emily Ing and Juliana Lopresti worked with Sandra Kiemele, archivist and assistant general manager for the Dundas Museum and Archives to create walking tours of three historical areas of the city.
The Dundas Museum is currently closed to in-person visits because of the pandemic, but that hasn't stopped them from encouraging people to safely explore the local history. Kiemele says the goal with the walking tours is to get people and families outside and engaging with public history of Dundas. 
Students designed three tour lengths for Industrial areas, the Bertram Family, and the Cross-Melville Heritage District. The students were also charged with researching mobile apps that the Museum could eventually use to help guide people on the tours.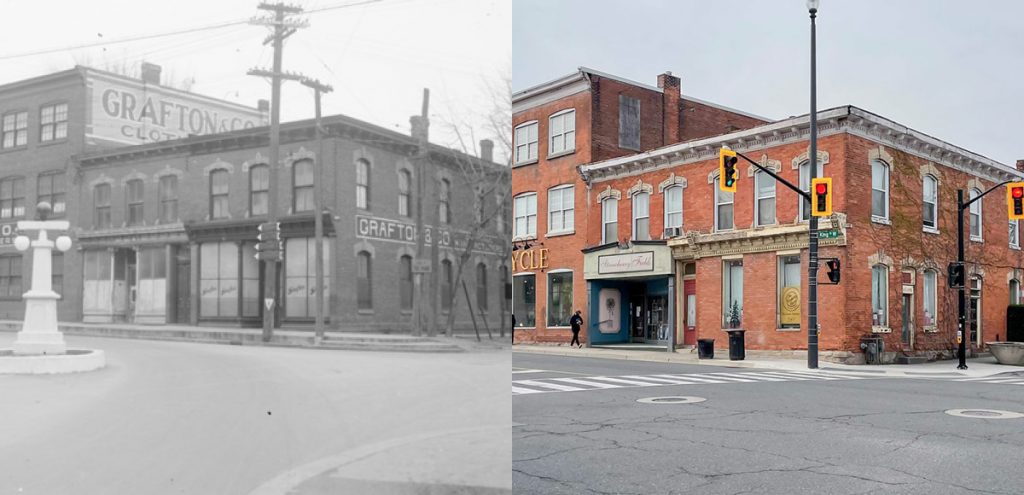 "The students were enthusiastic about the project and respectful of what we were trying to accomplish," says Kiemele. "They put a lot of thought and effort into developing the tours and it demonstrates their creativity. They far exceeded my expectations."
Other projects included the French Revolution of 1848: Metadata, Transcription, and Digital Curation, and the Century Manor Project. Community partners included the William Ready Division of Archives and Research Collections at McMaster University's Library, Dundas Museum and Archives, and the Friends of Century Manor.
At the end of the semester, students presented their final projects virtually in a Zoom webinar format that was open to both the public and the history department. 
A list of the walking tours will be available to the public on the Dundas Museum and Archives website later this Spring.