Student leader heading to Oxford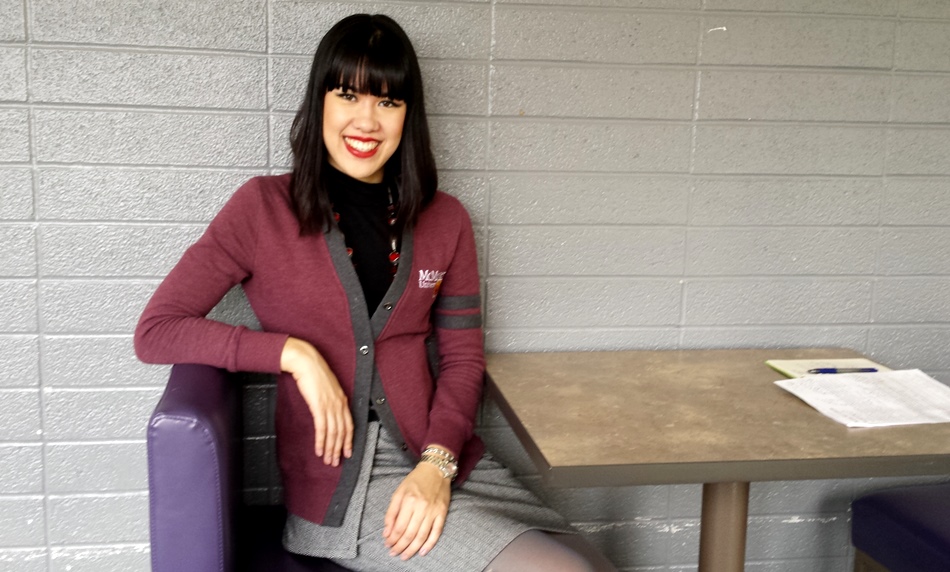 Recently awarded an Honour M by the McMaster Students Union for her leadership, volunteer service, and extra-curricular achievement, Audrey Tan will begin her master's at Oxford this fall.
---
When Audrey Tan was a child, she loved reading so much that her parents had to hide her books so she would go to sleep.
Her passion for reading seems to have paid off. This fall, Tan is off to the University of Oxford, where she'll join their MPhil programme in Evidence-Based Social Intervention and Policy Evaluation.
"I want to create practical change in the world," says Tan. In fact, she has already gone a long way toward achieving that goal, even before graduating from McMaster.
Now completing her final semester of an Honours B.A. in Health Studies and Gerontology, Tan has devoted many hours to serving the three causes she feels most passionate about – ageism, mental health, and Indigenous rights.
"I began volunteering in high school," says Tan. "It was exciting to mobilize for the greater good of the community. I got so much out of it."
She's volunteered with older adults, served as president of the Health, Aging and Society Student Association, worked with the Anti-Violence Network, and interned with the Hamilton Council on Aging.
She is also the founder and director of All That Glitters. "That's my baby," says Tan of the annual fundraiser that raises money and awareness in support of Indigenous women. Most recently, All That Glitters partnered with McMaster's Indigenous Studies Program to raise money to purchase three trees on campus with plaques that honour missing and murdered Indigenous women.
Tan is the grateful recipient of an impressive number of donor-funded student awards. Some of her more recent awards are: The McMaster University Retirees Association Scholarship, the Ellen Bouchard Ryan Scholarship, the Josephine Staples Brien Scholarship, and the Albert Lager Award for Student Initiative.
"I so appreciated the support. It frees you to be a student," says Tan, who in 2014-15 maintained a sessional average of 12 (out of 12). The awards helped relieve financial stress and allowed her to explore leadership and research opportunities. For example, she spent 15 weeks last year researching ageism in children's literature, through the Undergraduate Summer Research Award program.
She points out that donor support also allowed her to be in a position to consider applying for a graduate degree at Oxford.
"It's important to look back on your time at Mac and help students have the same opportunities that you had," says Tan. "I'd love to create a scholarship, when I'm in that position."
This March, she was chosen for an Honour M, the highest award from the McMaster Students Union, in recognition of her leadership, volunteer service, and extra-curricular achievement.
Tan recalls touring McMaster as a high school student when she was still deciding which university to attend. "It felt like home," she says of Mac. "It felt like it could be where I'd find my own place."
Clearly, she has done just that.
To learn how you can help McMaster students reach their potential, visit http://impact.mcmaster.ca/.