Student film 'This is Hamilton' playing at Casbah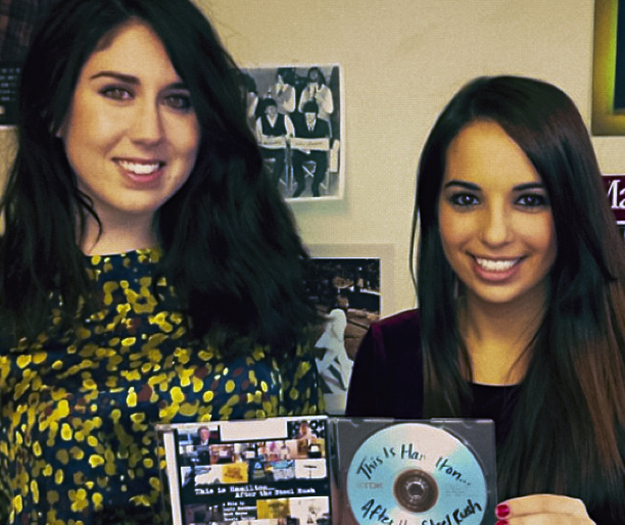 Nicole Rallis (left) and Layla Mashkoor, creators of 'This is Hamilton: After the Steel Rush.' The aspiring filmmakers are graduate students in the Globalization Studies program at McMaster.
---
A documentary created by two McMaster graduate students has become the buzz of the local arts and academic community.
This is Hamilton: After the Steel Rush will be screened at the Casbah next weekend following a standing-room-only premier at Homegrown Hamilton last month. The film chronicles the struggles of Hamilton's various communities in the midst of a shrinking steel industry and a flourishing local arts scene.
The documentary was a final project of two Globalization Studies graduate students, Layla Mashkoor and Nicole Rallis, and production began in the spring of 2012. Mashkoor and Rallis were joined by Mark Hoyne, a postgraduate student in Advanced Filmmaking at Fanshawe College.
"Through the artistic medium of film, we aim to converge personal and historical accounts of Hamilton in 2012 to develop and celebrate a more holistic perspective on the messiness of contemporary urban studies, human geography, and the politics of space and time," wrote Rallis, in the press release announcing the film's premiere.
The event takes place on Saturday, Dec. 15 at the Casbah (306 King St. W.). The film will be screened at 6 p.m. sharp.
Further information can be found on the project website, and through Twitter (@thisishamilton1). Check out the trailer for This is Hamilton: After the Steel Rush below:
This is Hamilton… After the Steel Rush from mark hoyne on Vimeo.