Student commuter hostel makes staying on campus easier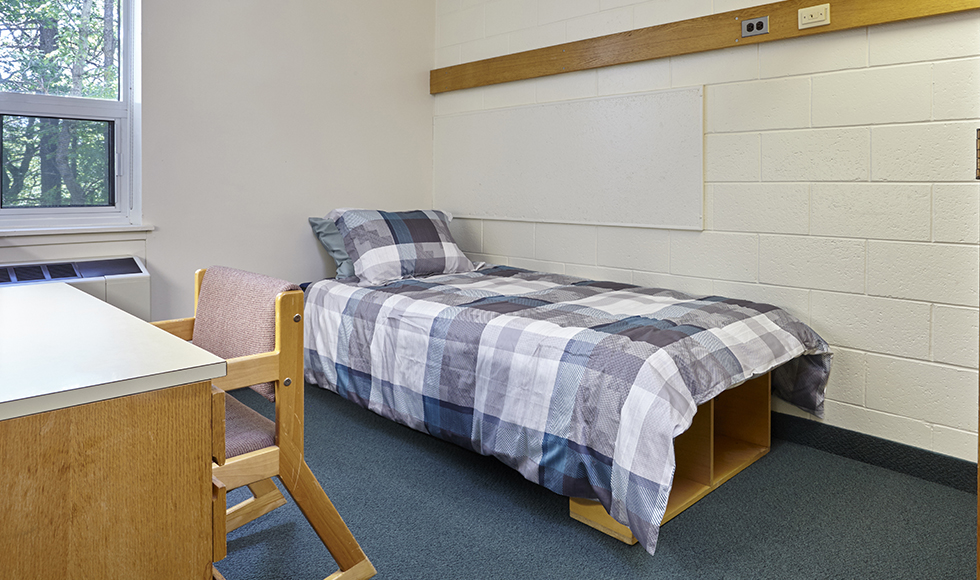 Student commuters can stay on campus for up to two weeks for $35-$45 per night.
---
Following a successful pilot run last December, the McMaster Student Commuter Hostel program has been extended to the end of the academic term.
Located in a separate wing of Brandon Hall, the Commuter Hostel offers undergraduate, master's and PhD students affordable short-term overnight accommodations on campus.
"We wanted to allow students to have a safe and affordable place on campus to spend the night when their schedules are busy," says Housing and Conference Services director Kevin Beatty. "The Commuter Hostel will allow students to stay on campus for their academic responsibilities, but also allow them to engage in extracurriculars and promote the community atmosphere that McMaster is known for."
The Student Commuter hostel aims to support students' academic success by giving students access to safe, affordable accommodations on campus during periods of severe weather conditions or high stress.
Each room includes a twin bed, desk and dresser. Linens, toiletries and towels will be provided upon check-in and guests will have access to the common room and all-gender communal washrooms shared with other Commuter Hostel guests.
Rooms are available for stays up to two weeks, with prices from $35 to $45 per night depending on the length of stay. For more information please visit hotel.mcmaster.ca/commuter-hostel.