Staying in residence this summer a great option for students studying or working on campus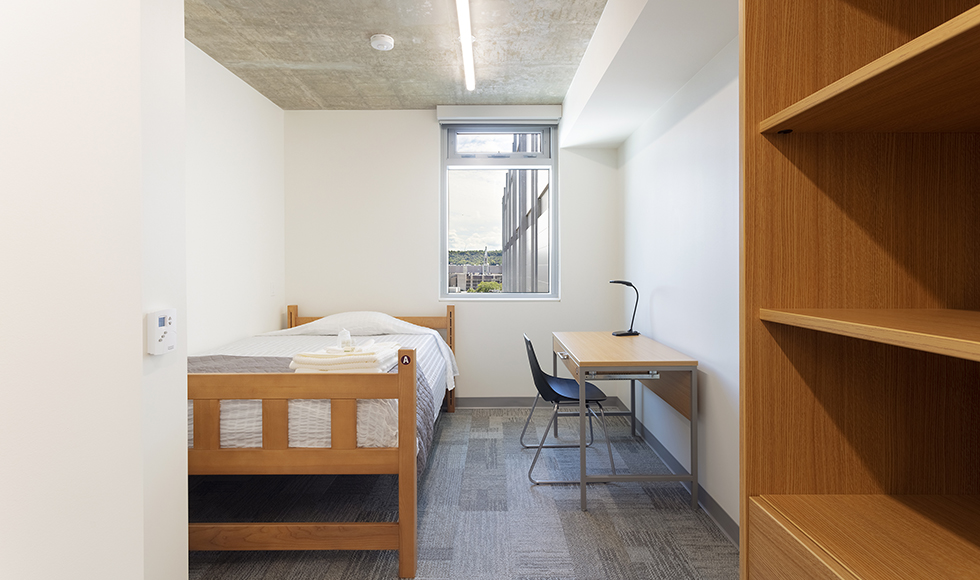 ---
Staying in Hamilton this summer and looking for an affordable place to live? McMaster's student summer accommodations may be the right option for you.
McMaster is offering students the chance to stay in residence at a special student-only rate. Students have the choice of single or double occupancy rooms, and can enjoy free wi-fi, central air conditioning and weekly housekeeping service during their stay.
For fourth-year student, Dylantha Fernando, staying on campus made the most sense. The summer before becoming a community advisor (CA) in 2019, Dylantha chose to stay in residence for convenience and comfort.
"My room was spacious, and nothing beats being able to get to work in less than two minutes," said Dylantha. "My room was air-conditioned, and the bathrooms were cleaned every day. Our summer CA would plan fun movie nights and games nights so that all residents could get to know each other. Playing Cards Against Humanity and eating pizza in the Woodstock games room is a standout memory of mine."
Another advantage to staying in residence for Dylantha? The safety and security at McMaster.
"This area can get fairly quiet over the summer, so it's reassuring to know that you're living on a safe and secure campus."
Students can choose their stay duration by month or term in Woodstock Hall for single- or double-occupancy rooms. New this summer: The Peter George Centre for Living and Learning is will have single rooms available for students choosing extended spring and summer stays.
Prices range between $15 and $24 dollars per day. Learn more about student summer accommodations at hotel.mcmaster.ca/student/. For more information on summer stays or year-long stays for the McMaster community and beyond, please visit https://hotel.mcmaster.ca/.