Solving the millennial puzzle: DeGroote partners with Canadian Tire for Canada's Next Top Ad Exec 2018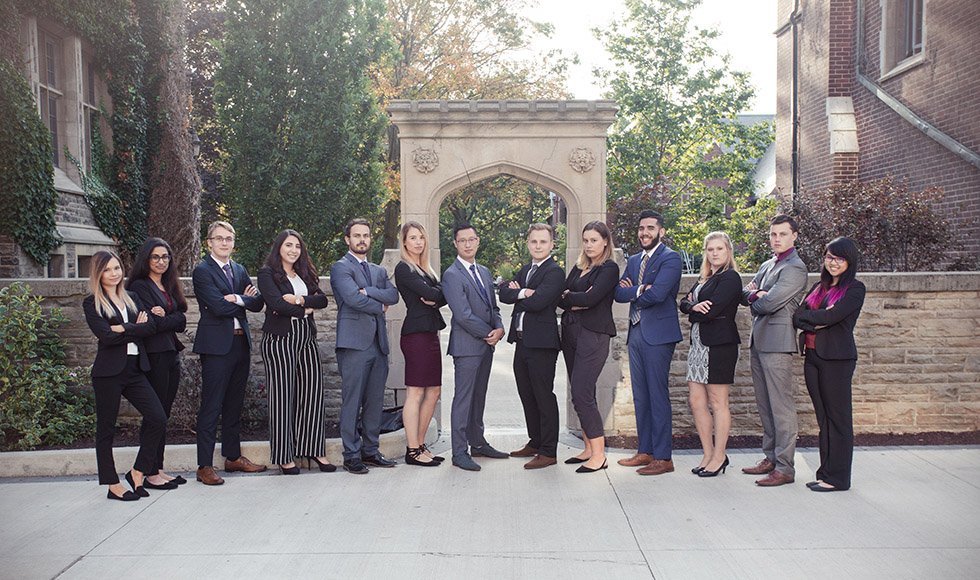 ---
Dealing with a new generation of consumers, organizations are having to adapt to the ever-changing world of technology. With quick access to numerous companies, programs, and deals online, consumers have less of an incentive to commit to one brand over another.
With an overall focus on increasing customer loyalty among millennials, this year's Canada's Next Top Ad Exec competition will feature a partnership with Canadian Tire on a new type of loyalty initiative – the Crimson Affinity Program. The company is looking for help in developing a six-week integrated marketing campaign to launch the program, which is described as a work-in-progress.
The Crimson Affinity Program benefits members by rewarding their everyday purchases – everything from groceries to retail shopping and gas – with the ability to apply these earnings at select businesses within the greater Canadian Tire family of companies. The aim, according to Canadian Tire, is to make life easier for millennials, so they can spend more time doing what they love.
Crimson will combine both Canadian Tire Money, now offered in a digital format, and Canadian Tire Options MasterCard points, in order to transform the company's traditional loyalty and credit card programs. This will allow customers to redeem rewards across select Canadian Tire banners, including Mark's, Sport Chek, Atmosphere, Sports Experts, National Sports, Pro Hockey Life, Gas+, and PartSource.
With a simulated $1.5 million budget, student participants will be asked to create a comprehensive launch strategy for Crimson. By developing a positive opinion and spreading awareness about the new program, Canadian Tire is hoping this will encourage acquisition from their target market. Looking into where they shop, what they look for, and the incentives that will drive them, no one knows millennials better than millennials themselves.
According to DeGroote Assistant Professor Mandeep Malik, founder of CNTAE, the competition looks to partner with organizations that have the interest of students at heart. Partnering with clients who are "interested in experiential learning, developing skills, and who believe in enhancing the value and learning outcomes of students," is crucial, he explains. Last year, students worked with General Motors on a mock marketing plan for MAVEN, the company's foray into urban mobility.
Learning to take risks, be creative, and problem-solve, CNTAE is a competition designed for thinkers, doers, and those looking to launch their marketing careers. Understanding that experiential learning is a big part of the university experience, Malik believes the competition "enhances student engagement, creating connections through mentorship." CNTAE is certainly a collaborative competition. From the sponsorship organizations to the student participants, it builds a community that fosters the development of business relationships.
With 215 submissions last year, and 27 participating universities, CNTAE has a hands-on learning approach that challenges both undergraduate and MBA students, and boasts a $30,000 grand prize and $1,000 prizes for the top 25 teams. CNTAE Co-chair Patrick Vuong believes the competition provides valuable real-world experience, helping students learn how to effectively work in teams and overcome adversity.
Submission for the 2018 CNTAE competition will close on Monday, January 22. Read the submission guidelines.