Software Engineering student top finalist in $1M competition to combat fake news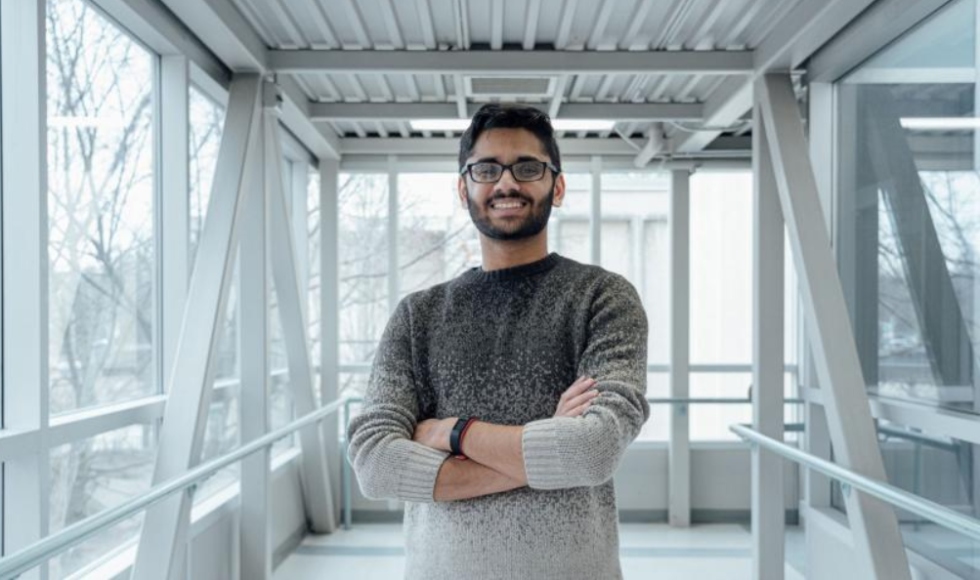 ---
"I never thought I'd be in the running for $1 million dollars," said Jay Mody in a LinkedIn post after the top 10 finalists of the Leaders Prize were announced last week.
He's currently ranked first out of the 10 finalists moving on to the second phase of the competition, founded by Communitech, in partnership with Leaders Fund, the Schulich Foundation and University of Waterloo.
Teams are tasked with using artificial intelligence (AI) to create a fact-checking algorithm to combat the problem of fake news and the spread of misinformation. Their solution must look at a series of claims and accurately flag if the claim was true, partly true or false.
"Navigating the sea of misinformation in today's society is becoming an increasing problem," said Mody. "When weaponized, fake news jeopardizes the integrity of the democratic system."
In the first phase of the competition, over 150 teams across Canada submitted their entries and 10 finalists were chosen in January. In phase two, finalists must adapt their algorithm to be able to provide evidence that supports their truth rating.
Mody, whose fascination with AI began in a high school computer science class, has been working on his project since October 2019. He is using word embedding and natural language processing to create his fact-checking solution.
"This is a way of using my skills for something good," Mody said. "Wherever I end up in the competition, this is something really interesting to pursue."
Mody currently works part-time at the Magarvey Lab, using AI to accelerate the process of drug discovery. He attributes his success in the competition to being exposed to the latest AI technologies through this job.
He is also an executive member of the McMaster Artificial Intelligence Society, a club dedicated to educating students and discussing the ethics of this new technology.
Finalists will pitch their solution and the winners will be announced at the True North Festival in Waterloo, Ont. on June 3, 2020.