Socrates Project launches fall season with acclaimed Indigenous musician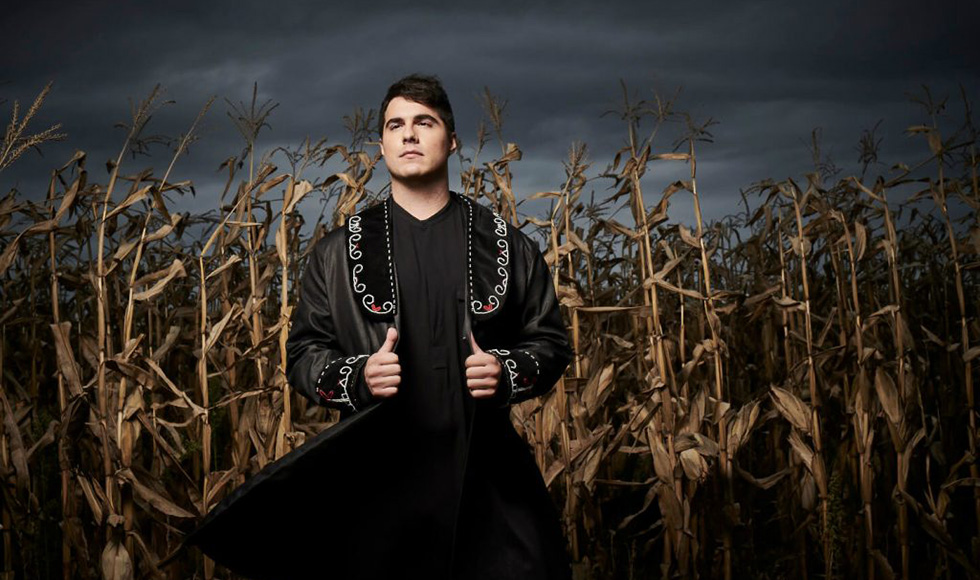 ---
In his stunning new album, Wolastoqiyik Lintuwakonawa (Our Maliseet Songs), Jeremy Dutcher weaves an electrifying conversation spanning multiple generations, voices, and musical traditions. The classically-trained tenor and pianist from the Tobique First Nation in New Brunswick earned a Polaris nomination for his powerful, genre-fluid arrangements of traditional songs from his community.
A musicologist as well as a musician, Dutcher came to learn of the existence of wax cylinder recordings of Wolastoqey songs dating back to the early 20th century while apprenticing under Tobique elder song carrier, Maggie Paul. Dutcher tracked down the fragile recordings to the Canadian Museum of Civilization (now the Museum of Canadian History) and spent five years transcribing them. His critically acclaimed debut album has been described as a "duet with ancestral voices."
There couldn't be a more fitting event to launch The Socrates Project's fall season.
Its programming spans a wide spectrum of events, from virtual reality exhibits that move audiences and shift perceptions, to lectures that spark debate and illuminate ideas. The Project is based at McMaster's stunning new L.R. Wilson Hall with satellite events across Hamilton.
That's the mission of The Socrates Project: to be a dynamic "point of convergence" for the city, the arts, and the university to come together across disciplines, traditions, and ideologies to address the pressing questions of our time and generate powerful visions for the future we want.
Join us for The Socrates Project's 2018-19 launch season.
Jeremy Dutcher: Wolastoqiyik Lintuwakonawa
Wednesday, September 12
6:30 p.m. – Doors open
7:30 p.m. – Performance and remarks
Concert Hall, L.R. Wilson Hall, McMaster University
Presented in partnership with McMaster Indigenous Studies Program and McMaster Museum of Art. Admission is free. RSVP recommended.
To learn more about The Socrates 2018-19 season of music, talk art, debate, film and more visit socrates.mcmaster.ca or connect on Facebook, Twitter . and Instagram.