Getting to know McMaster's 2021 Faculty of Engineering Schulich Leaders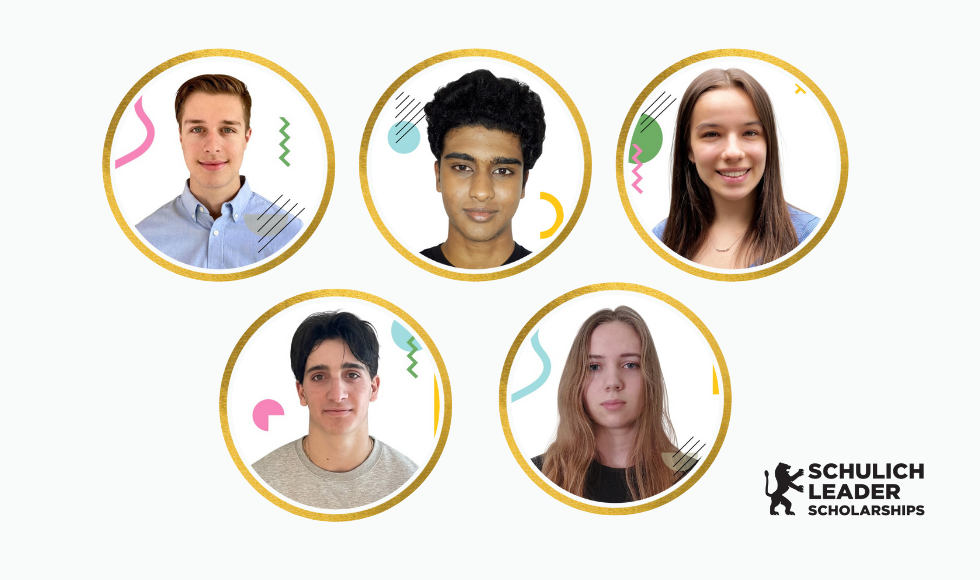 The 2021 Schulich Leaders in the Faculty of Engineering are (top row, left to right) Michael Fedotov, Sathurshan Arulmohan, Jay Botham, (bottom row, left to right) Joseph Saturnino and Annika Culhane. (Photos by Schulich Foundation)
---
Jay Botham
Jay Botham wants to help find practical ways to get us through our global climate crisis.
"Although there is already much work being done in this area, there is still a long way to go," says the Schulich Leader.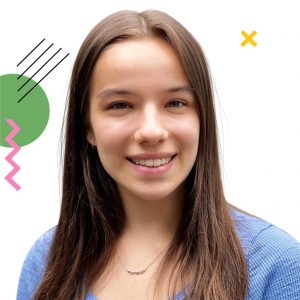 The McMaster Engineering 1 student won silver at the national Canada-wide Science Fair, and it was while she was working on science fair projects that she realized she could make a positive impact on the world through engineering and innovation.
Botham is the recipient of the Schulich Scholarship — Canada's most coveted undergraduate scholarship for science, technology, engineering and math (STEM).
She is among ten Schulich Scholarship recipients at McMaster University this year, with five awarded to students within the Faculty of Science, and five within the Faculty of Engineering.
The scholarships are awarded based on academic excellence, leadership, creativity and charisma, with strong consideration for financial need.
Botham has served as her high school's Math Club president, conducted research in both biology and chemistry at the University of British Columbia, and even created a math tutoring service.
When she is not hiking and camping, you can find her working on her Instagram-based knitting and crocheting business.
The Vancouverite is excited to join the McMaster Women in Engineering Society and is looking forward to being a part of a community of phenomenal STEM leaders.
"I am so grateful to be selected as a Schulich Leader as it gives me the opportunity to study in an amazing program at a top university in Canada."


Sathurshan Arulmohan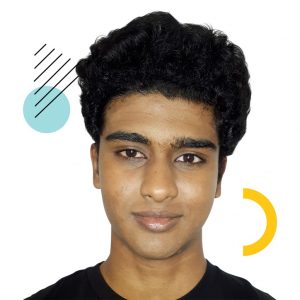 Sathurshan Arulmohan hopes that one day his passion for robotics and artificial intelligence will come in handy when he is helping launch a space mission. The volunteer tutor and camp counsellor wants to inspire the next generation of STEM leaders.
"A great leader is someone who strives to make a positive change in their community. The change doesn't have to be big. It just has to make someone's life better and easier."


Annika Culhane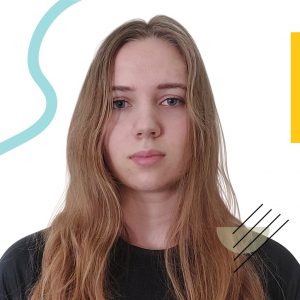 This competitive marksman has her sights set on the search for more efficient fuel sources. The Schulich Leader and Royal Cadet has been awarded a Dean's Excellence Scholarship and an Engineering Excellence Scholarship from McMaster, where she's set to study thermodynamics and fuel-production enzymes.
"Being a Schulich Leader means that I have been recognized for my hard work and I have the funding and resources to dedicate myself fully to the pursuit of solutions to scientific shortcomings."


Joseph Saturnino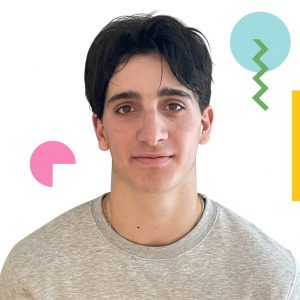 Joseph Saturnino's dream job is to work at SpaceX and help colonize another planet. The Schulich Leader has over 40 awards from science and engineering fairs at the local, regional, national and international level, and even has an asteroid named after him.
"I hope that as a Schulich Leader, I may be able to work with fellow Schulich Leaders to accomplish STEM-related goals that will not only benefit those surrounding me, but the entire human race."


Michael Fedotov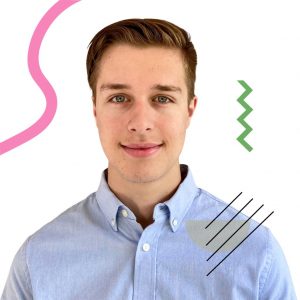 Michael Fedotov hopes to combine his passions for math and computer science to one day work on making autonomous vehicles safer and more efficient. A participant of hackathons, robotics and STEM contests, the Schulich Leader hopes to one day use his software engineering skills to make a positive impact in the world.
"To me, being a Schulich Leader means that I am part of a network of like-minded bright individuals all striving to do their best and achieve their full potential. Being a Schulich Leader means that I will take on many different extracurricular opportunities and take on leadership opportunities within them."