School of the Arts adds vibrancy to President's Corridor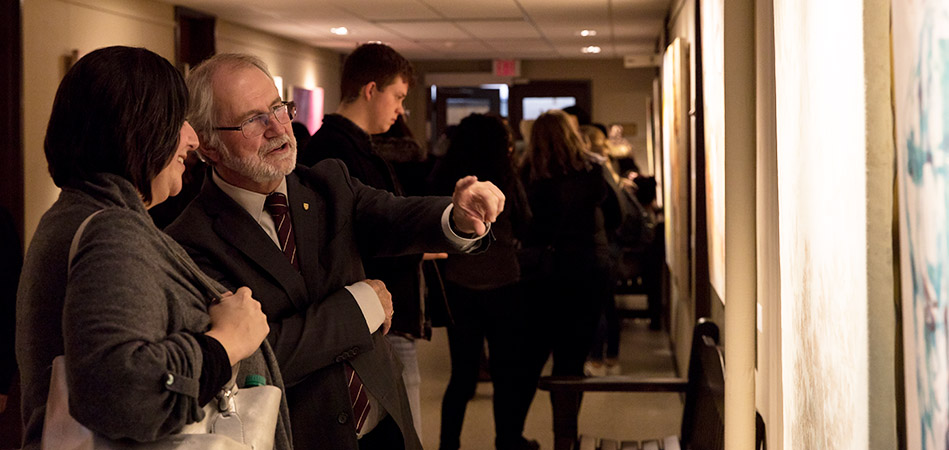 ---
"You had to have seen the space the way it used to be in order to appreciate what a transformation this is," said President Patrick Deane at a reception for students this week.
The reception was for Studio Art students who currently have their work on display in the President's Corridor on the second floor of Gilmour Hall.
For years, the hallway contained vacant, yet inviting, wall space. In 2010 the office of the President facilitated the installation of new flooring, lighting, and hanging rails.
Since then, the area has become vibrant with artwork by students from the School of the Arts where their projects are on constant rotation for passersby to enjoy.
"Art is taking over the building, as it should," said Deane. "This is a very popular aspect of our work and I'm delighted to be able to continue to provide a venue for the artwork to be displayed."
The current gallery: Alternatives, is done by students in the New Directions in Painting and Drawing course (Art 3PD3). It is a range of hybrid work that integrates printmaking, drawing, digital and sculptural strategies with painting, and will be on display until December 6, 2017.