Santee Smith will be McMaster's next Chancellor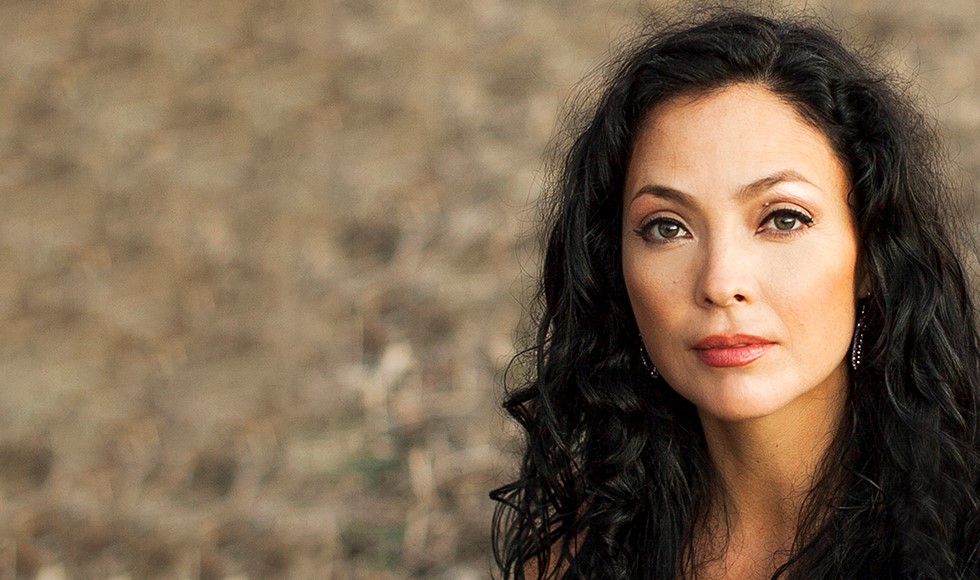 Artist, dancer, choreographer and two-time McMaster graduate Santee Smith will be McMaster's next Chancellor.
---
Santee Smith, a renowned artist, dancer, choreographer and two-time McMaster graduate will be the university's next Chancellor. The Senate today approved a unanimous recommendation from the selection committee tasked with nominating a candidate for this leadership role.
Smith is an internationally recognized leader in the performing arts and is from the Kahnyen'kehàka (Mohawk) Nation, Turtle Clan from Six Nations of the Grand River, Ontario. She is one of Canada's leading dance artists, artistic directors/producers, choreographers and designers, holding McMaster degrees in physical education and psychology along with a Master of Arts in dance from York University.
"I am honoured to be selected as McMaster's next Chancellor," Smith says. "Mac played such an impactful role in my life and as one of the world's top universities, continues to contribute to the health and well-being of communities close to home, across the country and around the world. To be selected to help continue to advance the university is indeed an honour and a great privilege."
The Chancellor is the honorary head of the university, presides over all convocations and participates in a wide range of activities and events on behalf of the university. The committee to nominate a new Chancellor was formed in the fall of 2018.
"We are honoured to welcome Santee Smith to the Chancellor's role," says President Patrick Deane. "Santee is an inspirational choice, she is an accomplished artist, a seasoned leader and a passionate advocate.  As Chancellor, the entire McMaster community will learn from her, be inspired by her compelling life and career and be energized as we together continue efforts in support of our students, faculty, researchers and staff."
Santee Smith's story is one of perseverance and accomplishment.
Recovering from two broken legs, she completed six years of training at Canada's National Ballet School, undertook theatre training and earned her McMaster degrees. She returned to dance in 1996 as a choreographer and dedicated six years to create and produce her first dance work, Kaha:wi, a family creation story. In 2005 she founded the Kaha:wi Dance Theatre with a vision is to explore the intersection of Indigenous and new performance.
Her body of works include productions for Kaha:wi Dance Theatre and many independent commissions with companies such as the National Arts Centre Orchestra and the Canadian Opera Company. She is the recipient of numerous awards: Ontario Arts Council's Chalmers Award; K.M. Hunter Award; Canada Council's Victor Martyn Lynch-Staunton Award and John Hobday Award for Arts Management; Hamilton Music Award for "Kaha:wi"; Dora Mavor Moore Award for Outstanding Choreography for Susuriwka – willow bridge; Eihwaedei Yerihwayente:ri – a Community Scholar at Six Nations Polytechnic and a Hnatyshyn Foundation, REVEAL Indigenous Arts Award.
Smith is a frequent teacher and speaker on performing arts, Indigenous performance and culture at McMaster and on campuses including University of New Mexico, University of Toronto, York University, George Washington University, Waseda University in Japan, Mexico's University of Puebla, Sheridan College and many others.
Her artistic life includes the visual arts, designing pottery at her family owned business – Talking Earth Pottery – located on Six Nations. Her pieces are in the collections of the Woodland Cultural Centre, Gardiner Museum, Royal Ontario Museum, Museum of Civilization, National Gallery of Canada and in private collections around the world.
She succeeds Chancellor Suzanne Labarge, who has served with distinction for the past six years. Chancellor-designate Smith will be welcomed to her new role at the fall convocation ceremony in November.