Retired professor wins award for transforming medical education in three developing nations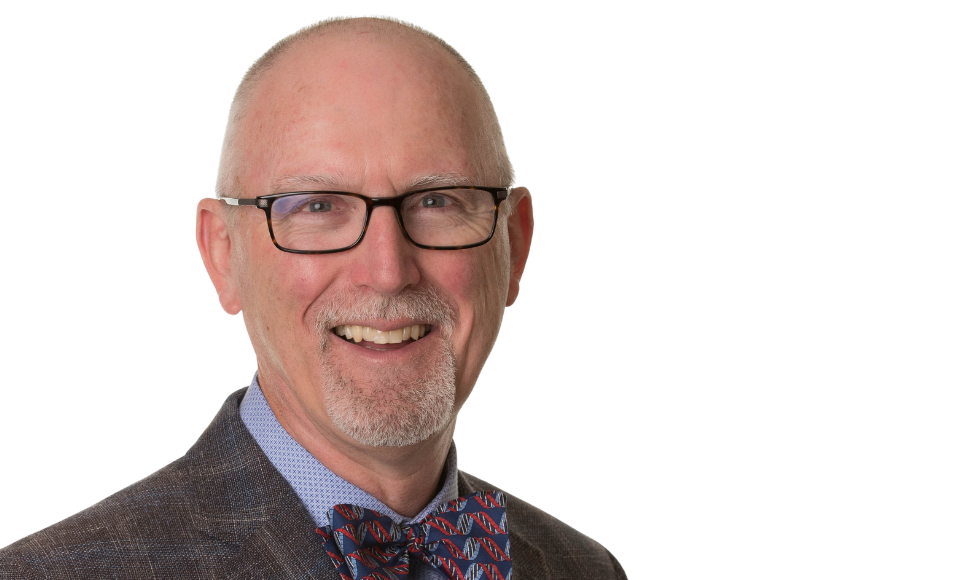 Brian Cameron, Professor Emeritus, Surgery
---
A newly retired McMaster professor is the inaugural winner of the 2020 Royal College M. Andrew Padmos Award for his efforts in transforming medical education in three developing nations.
Brian Cameron improved both training and access to surgical care in Uganda, Guyana and Fiji over his career, earning the recognition from the Royal College of Physicians and Surgeons of Canada (RCPSC).
The award is named for Andrew Padmos, graduate of the first class of McMaster's Michael G. DeGroote School of Medicine in 1972 who was CEO of the RCPSC for more than 13 years before retirement in 2021.
"Being a recipient of this award really gives me great pride. It shows that Royal College Fellows are seen as valuable partners where health care is most needed," said Cameron.
He retired in June as a professor of pediatric surgery and director of the International Surgery Desk after 21 years at McMaster.
Cameron's work took him to Uganda as part of the St. Joseph's Health System International Outreach Program; however, it is in Fiji and Guyana where he made his most meaningful impact.
Cameron helped improve both training and surgical care in the latter two countries with support from other Canadian specialists, forging enduring ties between Guyana and Canada by collaborating in postgraduate medical education (PGME) training.
Soon after he moved to Fiji in 1987, Cameron witnessed a military coup that nearly forced the closure of the Fiji School of Medicine, due to staffing shortages.
This resulted in him becoming its acting dean and liaising with the government to fund new staff, as well as bringing in short-term Canadian staff on three-month rotations. Cameron stepped down in 1988 after a new dean was installed, spending a total of four years in the Pacific island nation.
"Looking back at my work and practice in Fiji, keeping the medical school from closing was certainly my proudest moment," said Cameron.
After Fiji, Cameron completed his pediatric surgery training in Vancouver, then began visiting Guyana in South America to continue his work.  He moved back home to McMaster from his practice in Pennsylvania in 1999.
Together with the Canadian Association of General Surgeons (CAGS) and his Guyanese colleagues, Cameron helped establish the country's first PGME program at the University of Guyana.
From 2005 to 2014, 29 Canadian surgeons were recruited through CAGS for more than 75 teaching trips. Run for two weeks at a time, the surgeons worked with local Guyanese faculty who taught half the modules. Fourteen Guyanese surgeons had completed their postgraduate medical education training by 2014 and some went on to do fellowships at McMaster.
For Cameron, a solid medical education system is key to building a successful health-care system in developing countries.
"The most significant resource for a country is its people and the most important role, as a physician, is to teach others," said Cameron.
The new M. Andrew Padmos International Collaboration Award is presented by the RCPSC to individuals who show leadership and excellence in PGME and residency training outside Canada.
"I am glad that this award has brought visibility and recognition to the immense contributions that Brian Cameron has made to the advancement of surgical practice, education and training in countries around the world," said Padmos, professor of medicine at Dalhousie University.
"Not only has he led and developed training programs in surgery in Uganda, Fiji and Guyana, but he has been an inspiration to colleagues, students and trainees in Canada who have joined him in advancing global health and surgical care."