Residence life staff support first-year transition online and in-person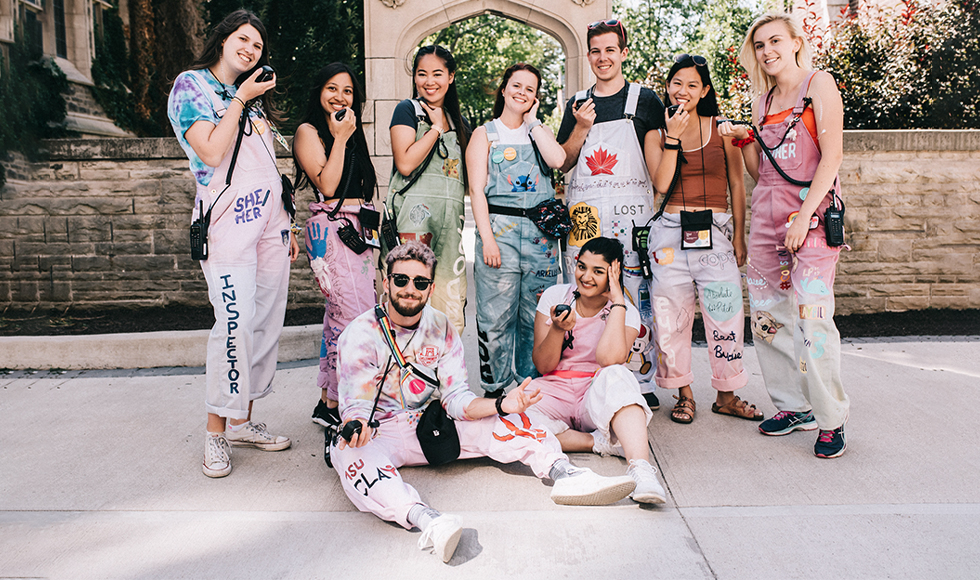 Photo by Will Dang.
---
Starting university can be both exciting and nerve-wracking, especially when you don't know what the year will look like. Making new friends and academic pressures present new challenges both in person and online, leaving first-years feeling lost and overwhelmed.
That's why upper-year students step up to the challenge to support first-year students as part of the Residence Life team.
Devika Singh, a recent McMaster graduate, helped welcome first-year students to the university as a residence orientation assistant.
"Residence orientation assistants play an important part in the planning and implementation of Welcome Week through organizing events and fostering connections with first-year students," said Singh.
---
You can help, too: Applications are open now for residence orientation assistants, community advisors, Archway mentors and more. Applications are due by 11:59 p.m. EDT on Sunday, March 28, 2021.
---
In addition to building relationships with the residence orientation team and first-year students both during Welcome Week and beyond, Singh's experience gave her an opportunity to grow.
"This role was definitely challenging at times, but it was also incredibly rewarding," said Singh. "I was able to challenge myself when faced with new and difficult situations, and ultimately I learned how to overcome these obstacles and be a more confident leader."
Beyond Welcome Week, first-year students will have access to support from community advisers and Archway mentors throughout the academic year. Community advisers and Archway mentors are trained to help students deal with academic, social and interpersonal issues that may arise when transitioning to university.
"Having the opportunity to support students as they navigate through their first year is a privilege and a role that comes with many responsibilities," said Heba Shahaed, a fourth-year health sciences student.
As a community adviser, Shahaed spent two years leading Living Learning Communitiesin Les Prince and Wallingford halls. "Being able to plan specialized programming for students with a focus on community has been incredibly rewarding," said Shahaed.
With the majority of students living off-campus this year, the traditional role of community adviser was adapted and woven into the Archway program. This gave students the opportunity to continue in a student leader position while offering support remotely, via Microsoft Teams, to communities of 35 to 40 students.
"After seeing the support offered by my community advisor when I was in first year, I recognized that even in an online environment, guiding students as they navigate their transition would be extremely rewarding," said Jeremy Andre Tanabe, a second-year science student.
"My favourite part of being an Archway mentor is certainly watching the individual growth of students in our community as they face their transition in such challenging times—it has been nothing short of inspiring."
Residence orientation assistants, community advisors and Archway mentors are paid student roles available to full-time upper-year undergraduate students. Community advisors live on-campus in residence, while residence orientation assistants and Archway mentors live in off-campus housing. As positive role models, they are expected to maintain a minimum 6.0 GPA to qualify.
Housing & Conference Services is now accepting applications for residence orientation assistants, community advisors, Archway mentors, and more.
Applications are due by 11:59 p.m. EDT on Sunday, March 28, 2021.
Click here for more information, including full job descriptions, info sessions, testimonials.