Putting learning into action: The impact of community-engaged education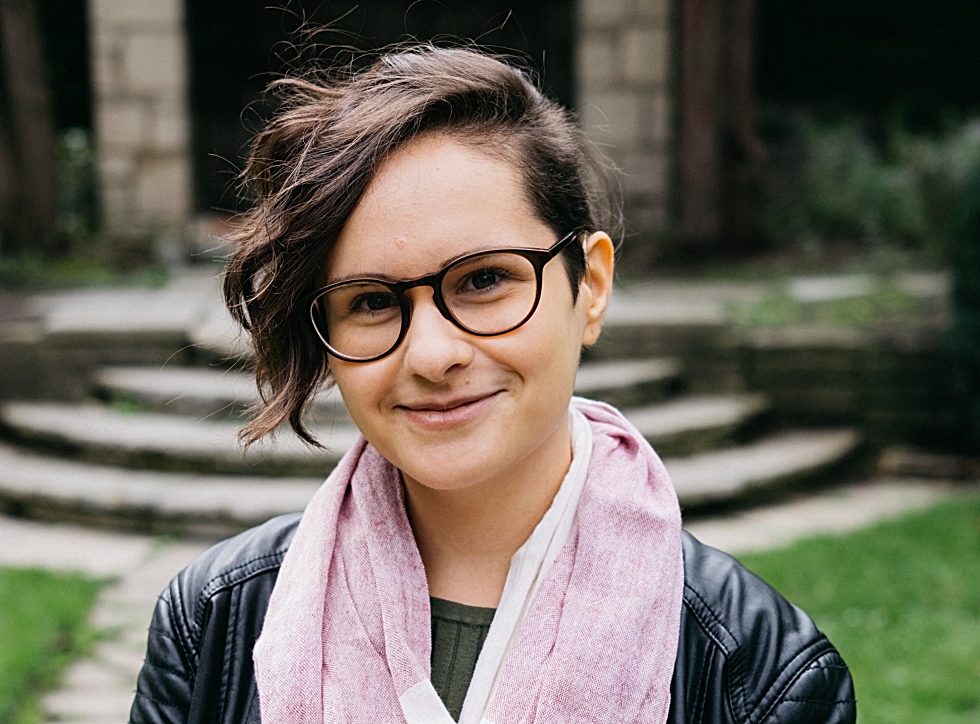 Fourth-year sociology student, Sabrina Denicola, shares her experiences with community-engaged education and the tremendous impact it's had on her, both inside and outside of the classroom.
---
Sabrina Denicola, a fourth-year Honours Sociology student, will be sharing her experiences with community-engaged education at the  Community-Engaged Education Showcase on April 9th.
Engaging in community has always been important to me. In fact, it's part of what drew me to study Sociology at McMaster. When entering university, my priority was to invest in an education with a sense of purpose – where I would be able to gain an abundance of hands-on experience and explore community-engaged education.
As I reflect on my academic growth over the last four years, I can say with utmost confidence that self-directed learning opportunities have allowed me to critically apply sociological concepts and contribute to Hamilton's livelihood, the city I now call home.
I gained some of these hands-on experiences by simply enrolling in courses listed in McMaster's Interdisciplinary Community Engagement Minor. These courses have brought great value and perspective to my career development, network building and critical thinking capacities.
In SOCSCI 3F03, I had the chance to complete a 100-hour self-initiated placement at New Generation Youth Centre, where I was able to translate my classroom learning into a real-world setting and discover first-hand how the textbook theories and problem-solving protocols I learned in my classes differ in practice.
As part of SOCSCI 3EL3, I had another impactful, hands-on placement as a volunteer at Mission Services Hamilton, Willow's Place (a women's drop-in centre). I continued my placement after the course was complete and began organizing weekly craft activities for the drop-in visitors.
Participating in experiential and community-engaged education courses goes beyond typical volunteer work arrangements. Not only did these courses help me make real-world connections to my degree, they also helped me recognize that integrating goal-setting into reflections were a pivotal component of articulating my learning outcomes. It's a skill that has helped me to successfully communicate the value of my experiences in job interviews and receive internships associated with my career interests.
Above all, I was particularly impacted by the opportunity to participate in the Semester@CityLAB pilot program (CMTYENGA 4A06/4A09). I had first heard about the development of CityLAB from a City of Hamilton staff member I met in my first year at a ChangeCamp Hamilton event. I was excited to hear that this vision had come into life, just in time for my fourth year at McMaster University.
CityLAB Hamilton is an innovation hub that brings together student, academic, and civic leaders across disciplines from McMaster University, Mohawk College, Redeemer University College and staff from the City of Hamilton.
In the fall of 2018, I was one of 23 students selected for Semester@CityLAB pilot and had the chance to work on a real-world sustainability problem with City staff. This 15-credit course gave me the chance to work in an interdisciplinary team, and navigate relationships with City staff members and members of the broader community. I personally enjoyed the autonomy I was given to develop my own personalized learning plan throughout this program and build on my self-management skills.
I am a huge advocate for providing students with more avenues outside of the classroom so they can put their learning into action. Building community partnerships to strengthen post-secondary education through community work and service is a way to empower students to be innovative, utilize their degree, and strengthen their confidence for their careers upon graduation.
In my experience, participating in community-engaged education is a growing desire among students. Last month I hosted an Office of Community Engagement booth at the Social Sciences' Majors Fair. It was wonderful hearing the enthusiasm from several first-year students wanting to learn more about Hamilton and engage in the community to put their degree into action.
I hope to see many students learning about the various pathways they have at the upcoming Community-Engaged Education Showcase on April 9th. Students will be able to listen in on panels and speak one-on-one to like-minded students, staff and faculty across disciplines. I will be there to promote the Community Engagement Minor. However, many other curricular and co-curricular opportunities will be presented at this showcase.