Proposing creative solutions to COVID-19 challenges in Hamilton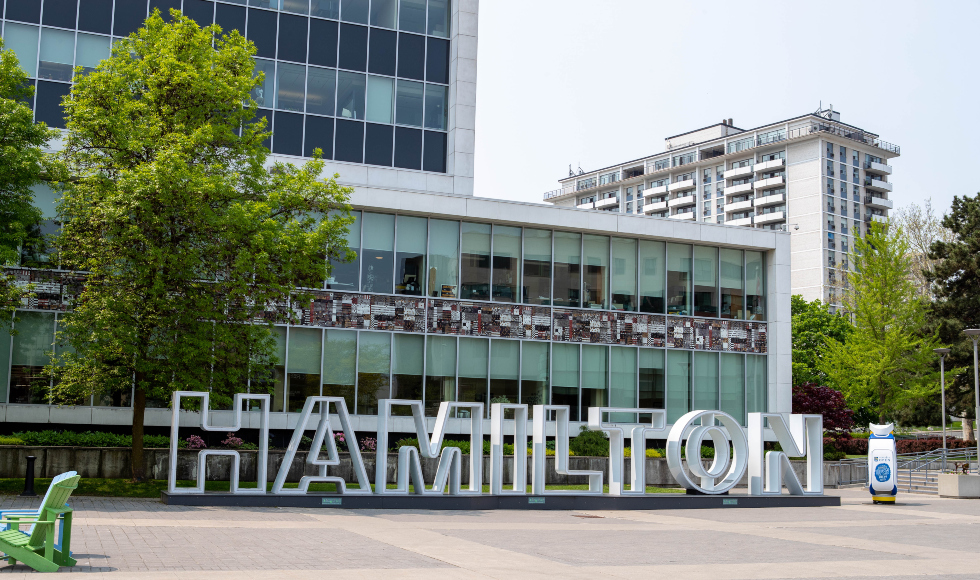 Photos by Georgia Kirkos
---
Last week, 135 McMaster students completed the first-ever MacChangers: Change-a-Thon, a virtual program that brought together students and community partners to develop proposals for solving challenges during COVID-19.
Each team was asked to think critically about challenges identified by members of the community, including the Hamilton Farmers Market, Hamilton-Wentworth District School Board (HWDSB), Downtown Hamilton and Barton Village BIA and the City of Hamilton. Challenges were related to four areas: food, mobility, digital technology and supporting local businesses.
"The MacChangers program focuses on guiding our students through a process of gaining insights into problems – why they exist, what they feel like for different people who experience them, what structures exist that serve as barriers to overcoming them and what are the strengths available to leverage in order to find feasible solutions," says Beth Levinson, program and educational developer at McMaster's Office of Community Engagement and one of the leads for the MacChangers: Change-a-Thon.
During the first four days of the Change-a-Thon, teams extensively researched their challenge area, then brainstormed a solution to propose to their community partner. On the fifth and final day, they pitched their ideas via video to faculty and staff members and the broader City of Hamilton community.
Projects included using virtual and augmented reality to make online education more engaging for students, developing an online ordering platform for the Hamilton Farmers' Market and deploying digital technology to help multi-lingual business owners and customers in Barton Village.
"MacChangers was way more than what we expected," writes Raveen Muzaffar (entering second year in the Faculty of Science), Mann Badami (entering second year in the Faculty of Science) and Hani Mohamed (entering third year in the integrated business and humanities program) in a team message to the MacChangers organizers.
"Not only did we get the chance to work with such experienced people but also understand the importance of community in a whole different way."
"We got a chance to connect with students across faculties and learn new insight about the problems we face today and how we could go about tackling them," adds Poojan Modi (entering fourth year mechatronics engineering), Jay Patel (master's student in manufacturing engineering), Harsh Patel (recently graduated in software engineering) and Khushee Patel (entering first year in the Faculty of Humanities) in a team message.
Each student will receive a digital credential for completing the MacChangers: Change-a-Thon program and demonstrating problem-solving, decision-making and teamwork skills.
"The students demonstrated the kind of innovative and creative mindset that will continue to make real change in our communities," says Ishwar Puri, Dean of Engineering. "It was fantastic to see the enthusiasm and passion from each team throughout the Change-a-Thon."
Levinson adds that the foundation of the program is for students to develop an appreciation for the collaborative and consultative nature of doing community engaged work through building relationships.
"What students are doing with MacChangers and the Change-a-Thon are practical, real-world programs we can implement," says Kerry Jarvi, executive director of the Downtown Hamilton BIA, who has been involved in MacChangers projects for three years. "The ability for students to work in an interdisciplinary fashion from all years of study was wonderful to see, and I've been so pleased with the ideas they're coming up with."
"During a time where it is far too easy to feel hopeless and disconnected, our Change-a-Thon has brought together individuals from across the world to collaborate in making our community and our world a little bit brighter," says Kyle Ansilio, Program Developer for MacChangers' and McMaster's Grand Challenges Scholars Program.
MacChangers is run jointly by the Faculty of Engineering and the Office of Community Engagement and is open to students from all faculties.