President Patrick Deane encourages students to help each other through exams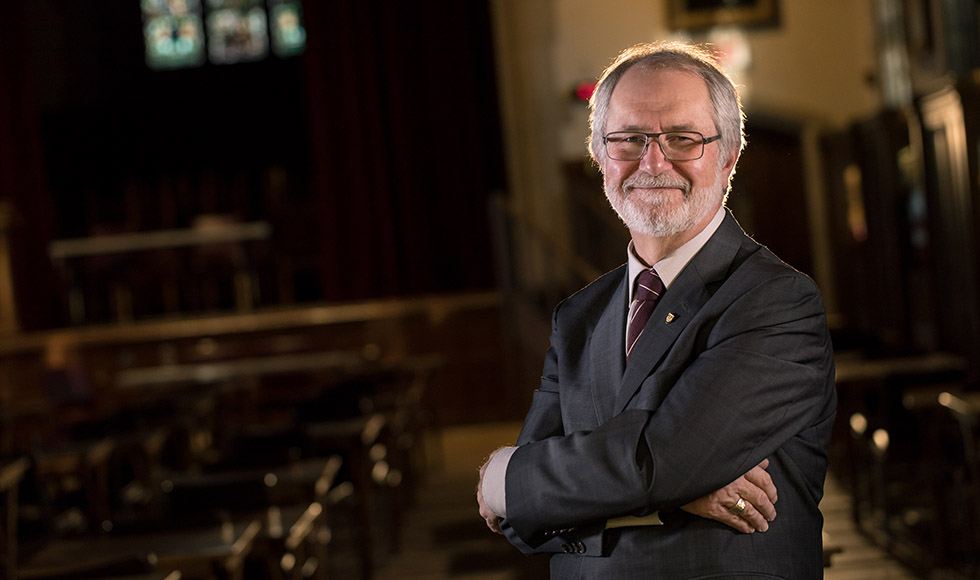 ---
In his latest monthly video, University President Patrick Deane talks about exams and the many resources available to students during a jointly challenging time of year on McMaster's campus.
Resources available for students:
Registrar: Review exam guidelines and locations prior to your exam
Student Success Centre: Exam Strategies
Student Wellness Centre: Counselling, medical care, wellness education, and addition resources
MSU Peer Support Line: Peer support provided via phone line and through online chat service. Available 7 p.m. to 1 a.m. 
Athletics and Recreation: A variety of drop-in classes, including yoga and meditation, are available to McMaster students, DBAC members, and non-member staff and faculty. The Pulse has ongoing classes that all undergrads have free access to.
MSU Student Walk Home Attendant Team: Hours for the exam period are from 7 p.m. – 1 a.m.. Final night of service is December 20.
Extended library hours: Mills and Thode offer 24/7 open hours