Preserving the legacy of a Jamaican cultural icon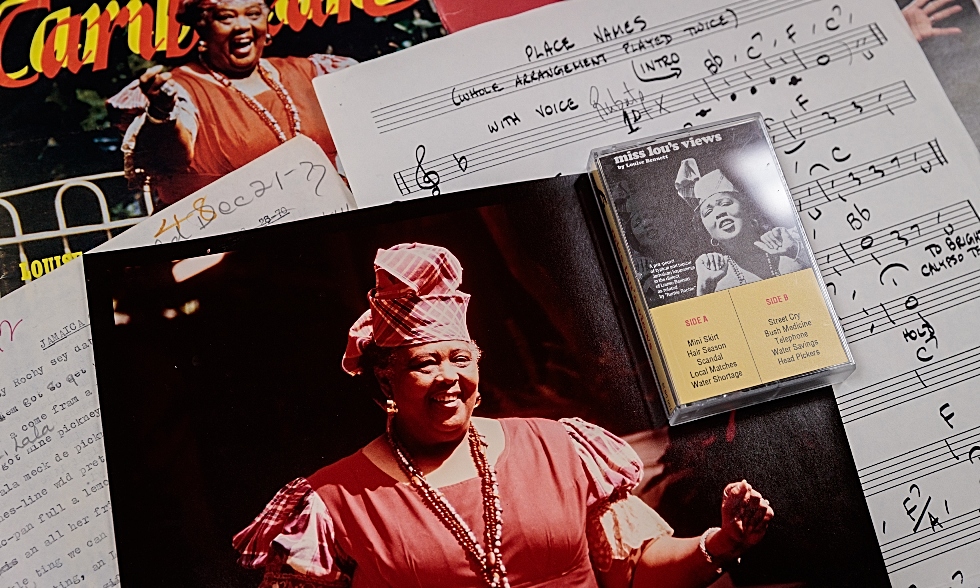 The Jamaican Canadian community has honoured McMaster University Library for its stewardship of the extensive and culturally significant archives of Louise Bennett-Coverley – better known as "Miss Lou."
---
The Jamaican Canadian community has honoured McMaster University Library for its commitment to preserving the legacy of one of Jamaica's most important and beloved cultural icons – Louise Bennett-Coverley, better known as "Miss Lou."
McMaster University Librarian Vivian Lewis accepted the award, which recognizes the Library's stewardship of the extensive Miss Lou Archive, at a recent event in Toronto hosted by the Jamaican Canadian Association.
"Miss Lou was one of the great national icons of Jamaica – but she was also a citizen of the world," says McMaster University Librarian, Vivian Lewis. "For that reason, McMaster University Library is very proud of the role it has been able to play in supporting Miss Lou's legacy, here in Canada and across the globe."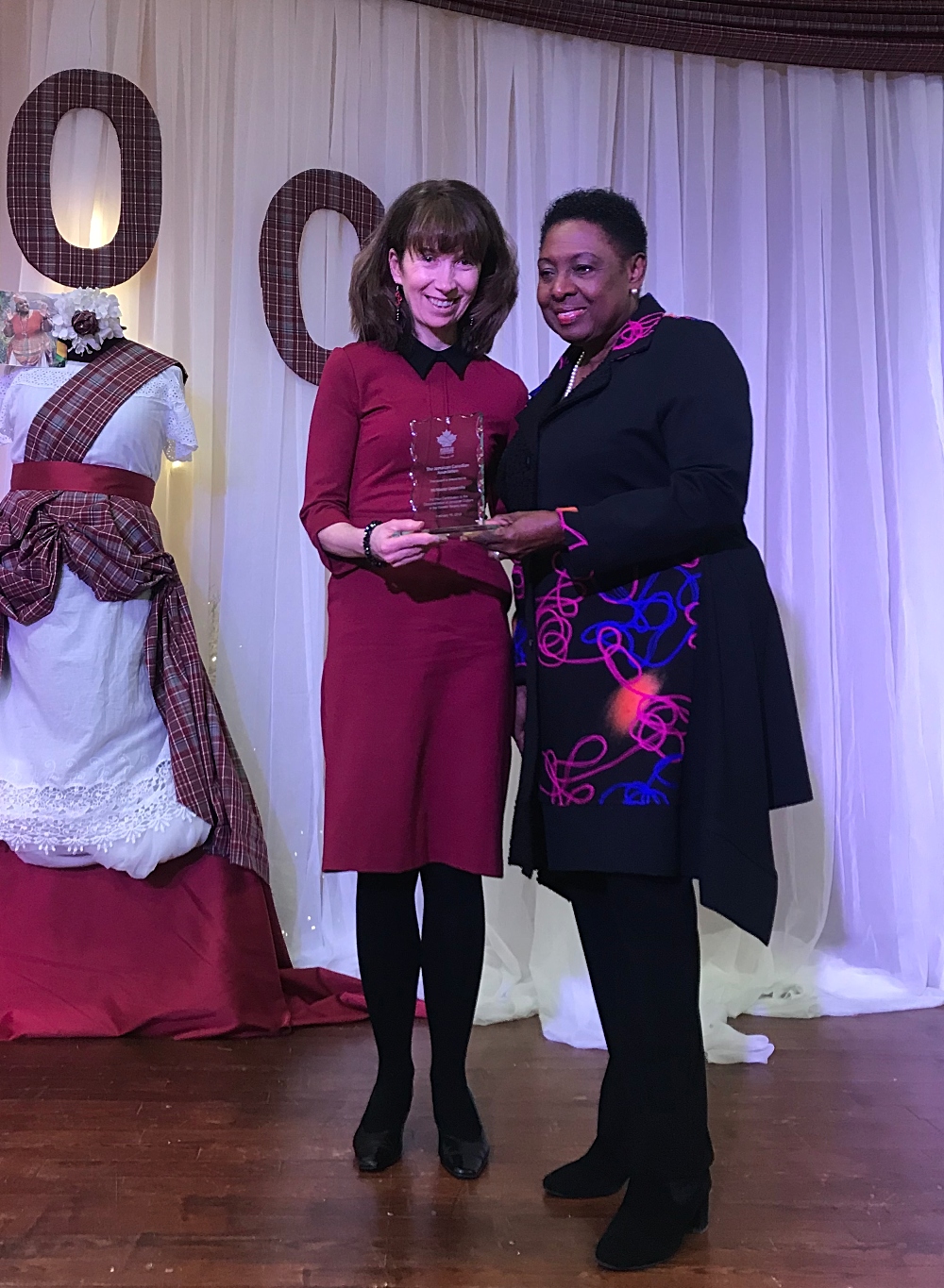 A household name in Jamaica, Miss Lou was a lifelong champion of her country's cultural heritage and language. Born in Kingston, Jamaica in 1919, Miss Lou was best known a poet, singer and actor. She also lectured extensively in the United States and United Kingdom on Jamaican folklore, music and culture, and is credited with helping to preserve the Jamaican patois dialect through her work.
Miss Lou served as Cultural Ambassador at Large for Jamaica and in 2001 was appointed as a Member of the Order of Merit for her distinguished contributions to the development of arts and culture. Miss Lou spent her later years in Toronto, where she lived until her death in 2006.
McMaster University Library acquired the Miss Lou Archive after it was gifted to the University in 2010 by Miss Lou's long-time friend, Judge Pamela Applet, Citizenship Judge (retired), and Miss Lou's son, Fabian Coverley. In 2015, the Library received a second accrual of materials donated by Neil Armstrong.
"The Library wishes to recognize Judge Appelt and Mr. Coverley, the two executors of Miss Lou's estate, for their invaluable assistance in bringing the collection to McMaster," says Lewis. "Judge Appelt and Mr. Coverley have been thoughtful stewards and trusted advisors over many years."
The collection, which is regularly used by scholars from around the world, contains correspondence, legal and financial documents, writing, published and printed materials, personal and professional documents, awards, and photographs from Miss Lou's life in Canada. Materials from her early career in Jamaica are held by the National Library of Jamaica in Kingston.
Since acquiring the Miss Lou Archive, the Library has digitized significant portions of the collection, providing scholars with online access to these materials. As well, the Library has developed a rich partnership with the National Library of Jamaica, working to jointly support and promote Miss Lou's historical record.
Explore the Miss Lou materials in McMaster University Library's Digital Archive
The Library also played a role in celebrations marking the 50th and 55th anniversaries of Jamaica's independence and, in 2017, welcomed the First Lady of Jamaica, the Most Honourable Juliet Holness, to campus where she took part in a tour of the Miss Lou Archive accompanied by dignitaries from Jamaica and the Jamaican Canadian community, including Her Excellency Janice Miller, the High Commissioner of Jamaica to Canada, Judge Appelt, and Howard Shearer, Chief Executive Canada at Hitachi Canada and former member of McMaster's Board of Governors.
Most recently, the Library hosted the Honourable Olivia Grange, Jamaica's Minister of Culture, Gender, Entertainment and Sport, and Lloyd Wilks, Consul General of Toronto, both of whom toured the Archive.
"The Miss Lou collection has not only brought a number of esteemed dignitaries to campus, it has also helped to broaden cultural understanding and generate much joy and goodwill," says Lewis. "We look forward to continuing to support Miss Lou scholarship through the Library's stewardship of this extraordinary archive, and to deepening our partnerships in both Jamaica and Canada in the years to come."
The McMaster community and the public are welcome to view the Miss Lou Archive in the William Ready Division of Archives and Research Collections, located in the lower level of Mills Memorial Library on McMaster's main campus.. Learn more