Peter Dent named member of Order of Canada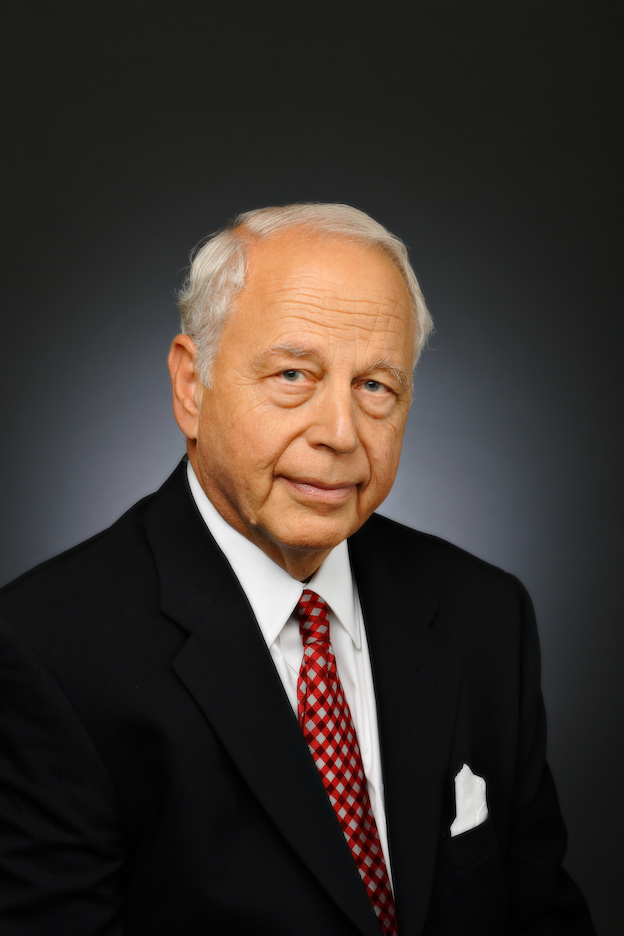 Professor Emeritus Peter Dent is one of 99 Canadians to be included by the Governor General in the July 1 honours
---
A McMaster University professor with a legacy of improving health care for the past 50 years, particularly for children and their families, has been named to the Order of Canada.
Dr. Peter Dent, a professor emeritus of pediatrics, was announced as a member of Canada's highest civilian honour in the appointments made today by the Governor General of Canada, David Johnston, on the eve of the 150th anniversary of Confederation.
"Dr. Dent has had a substantial positive impact on health care, both in Hamilton and far beyond, in so many ways during his long career as a researcher, clinician and administrator," said Paul O'Byrne, dean and vice-president of the Faculty of Health Sciences at McMaster University. "This honour is well-deserved."
A pediatrician with training in rheumatology and immunology, Dent joined McMaster's fledgling medical school in 1967 as a research scientist in immunology. The research team was notable for its international impact in the then relatively undeveloped field, and Dent created Canada's first multidisciplinary program in immunology and virology.
As the chair of McMaster's Department of Pediatrics from 1980 to 1990, he founded what is now known as the McMaster Children's Hospital. He also spearheaded the development of Hamilton's Ronald McDonald House for the families of sick children in the hospital.
He held several senior hospital appointments as vice-president (medicine) for Chedoke McMaster Hospitals as well as director of research for Hamilton Health Sciences from 1990 to 1997.
After becoming professor emeritus in 1996, he became the associate dean, clinical services for the Faculty of Health Sciences from 2002 to 2012, and he was instrumental in negotiating with the Ontario Ministry of Health and Long Term Care for a new way of funding academic physicians.
During that time he remained active as a clinician at the McMaster Children's Hospital in the care of children with rheumatologic and immune deficiency diseases. He retired as head of pediatric rheumatology at McMaster in 2015.
Peter Dent said he is honoured by the award."I'll accept this award on behalf of all the people who have worked hard for the children of our community and beyond; those who have helped me achieve these accomplishments during my career."
John Kelton, a professor of medicine and former dean and vice-president of McMaster's Faculty of Health Sciences, added: "Dr. Dent is a remarkable role model, not only for his clinical work, but also as a leader, volunteer and advocate for improving child and youth health in the community. He has been a constant source of wisdom for me and generations of pediatricians and health-care leaders."